Share your hotel's information in real time
Forget about loading times or uploading new versions every time you need to update contents in your app. Our CMS updates your contents in real time and guests can always access your hotel's contents with STAY's Guest App.
Forget about uploads or loading times. Any change will be updated for your clients in real time.
Give as many or as few details as you want of each service or installation: title and description, images, contact information, if you include videos or even dress code. There are no limits.
Your staff can update the information in their area without compromising the rest of the content. You decide what they have access to and what they don't.
Serve your guests in their own language by translating the content into any language you need.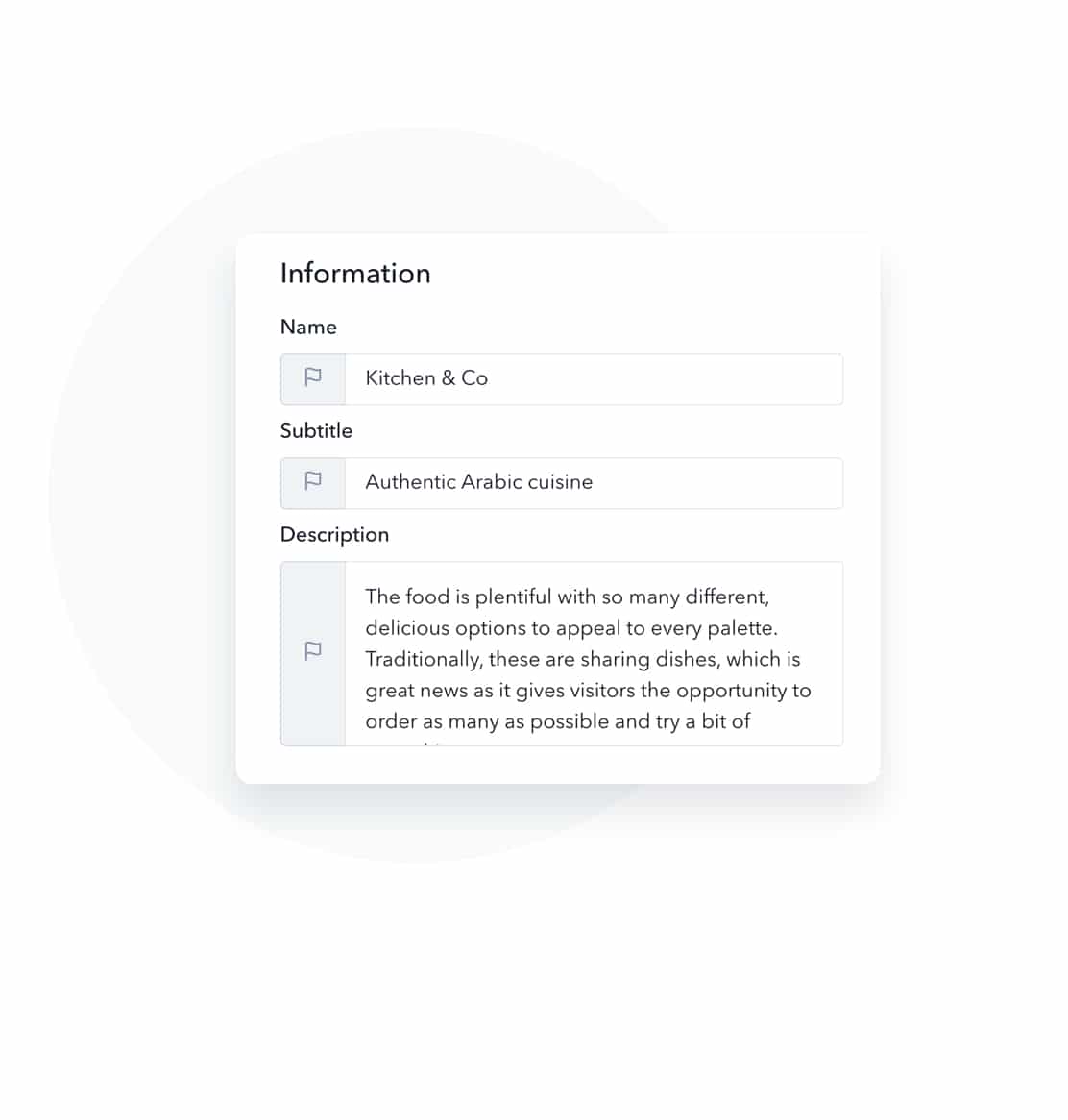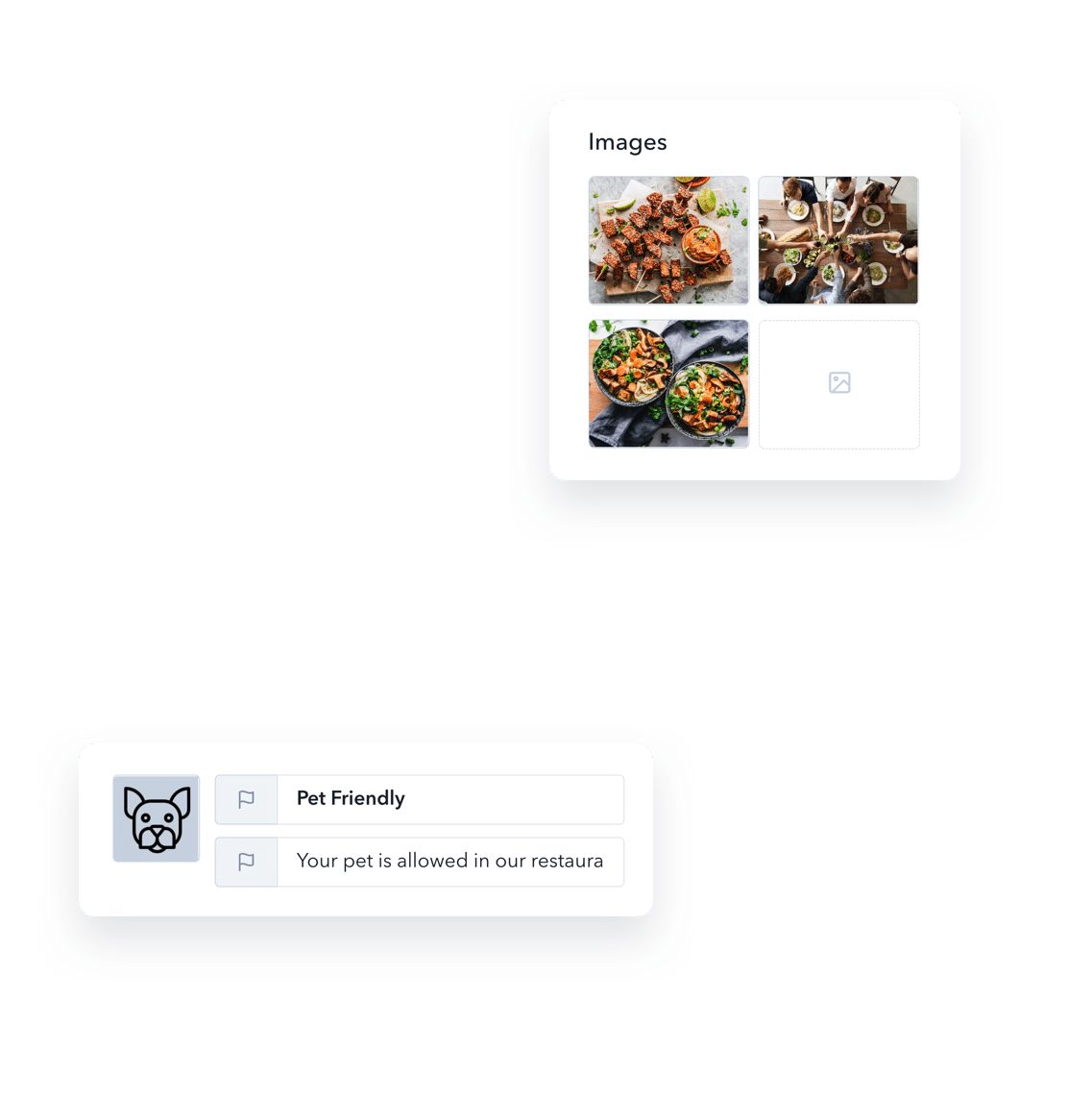 Hotel facilities
Introduce detailed information about your restaurants, spa center, swimming pools, etc. Choose which ones you want to make bookable for guests with their smartphones with our reservations system.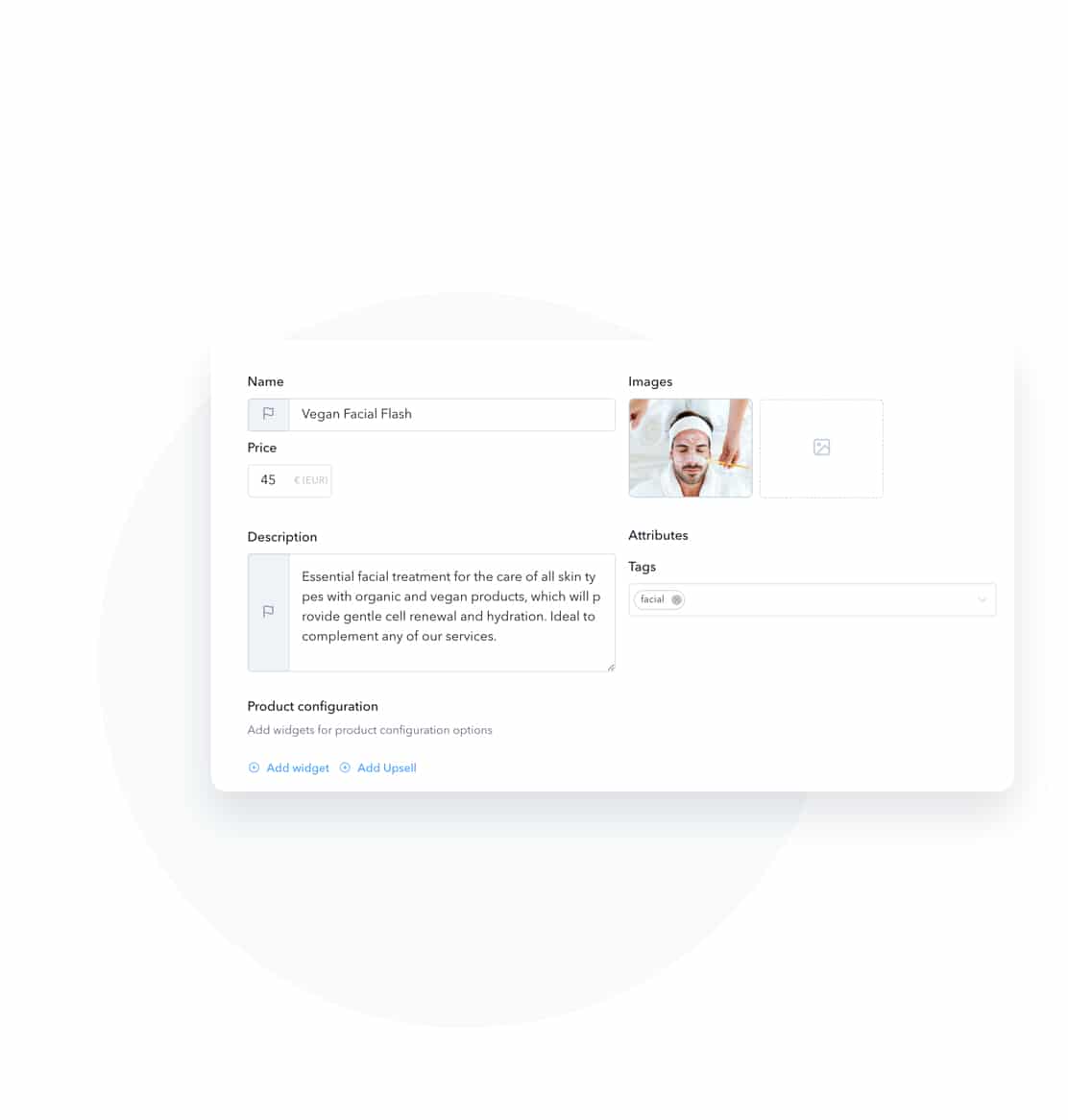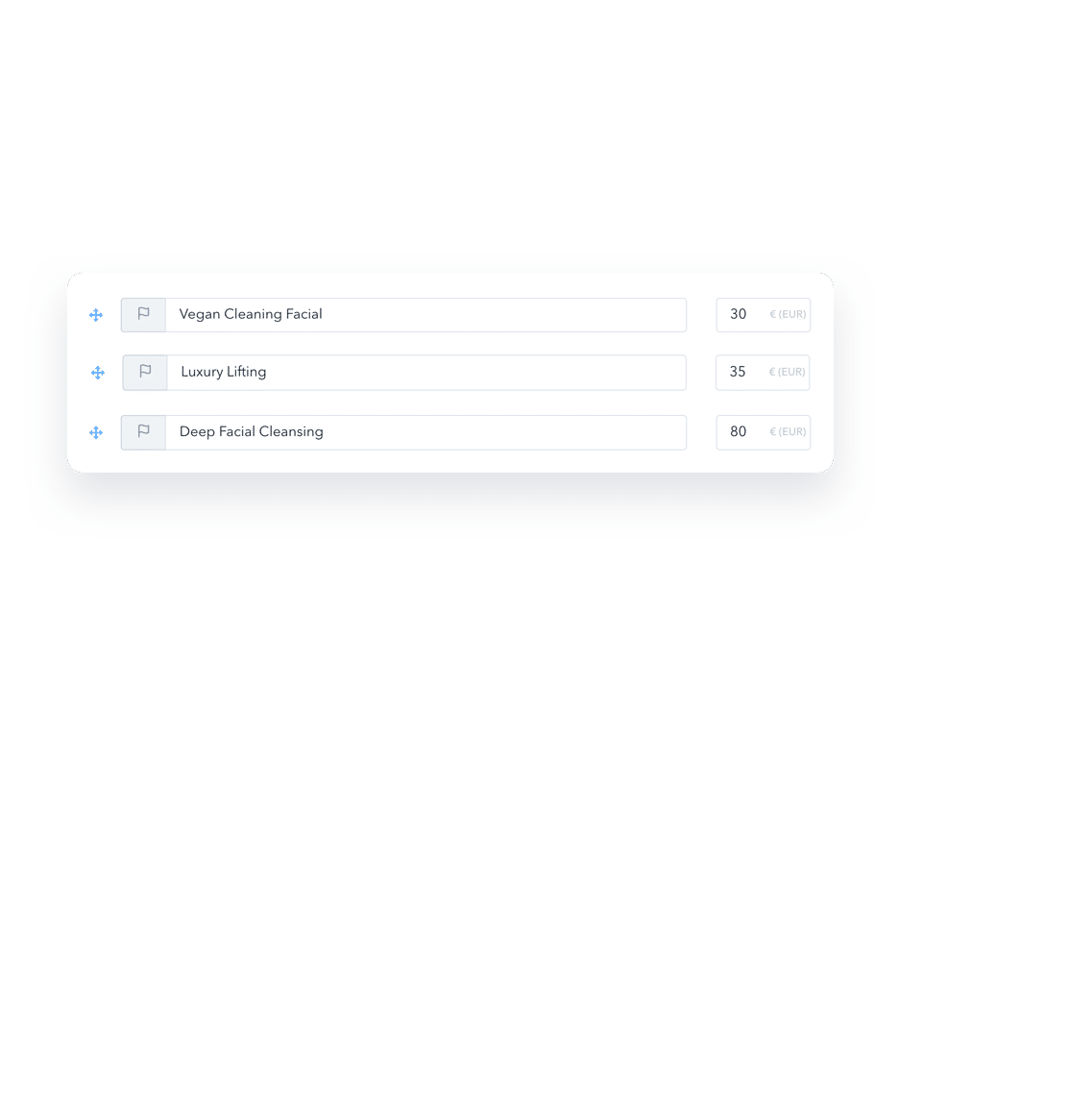 Service offerings
Inform your clients about the services they can request so that their stay at the hotel is everything they expect. In addition, you can manage incidents and requests through our Live Requests system to further improve communication between guests and staff.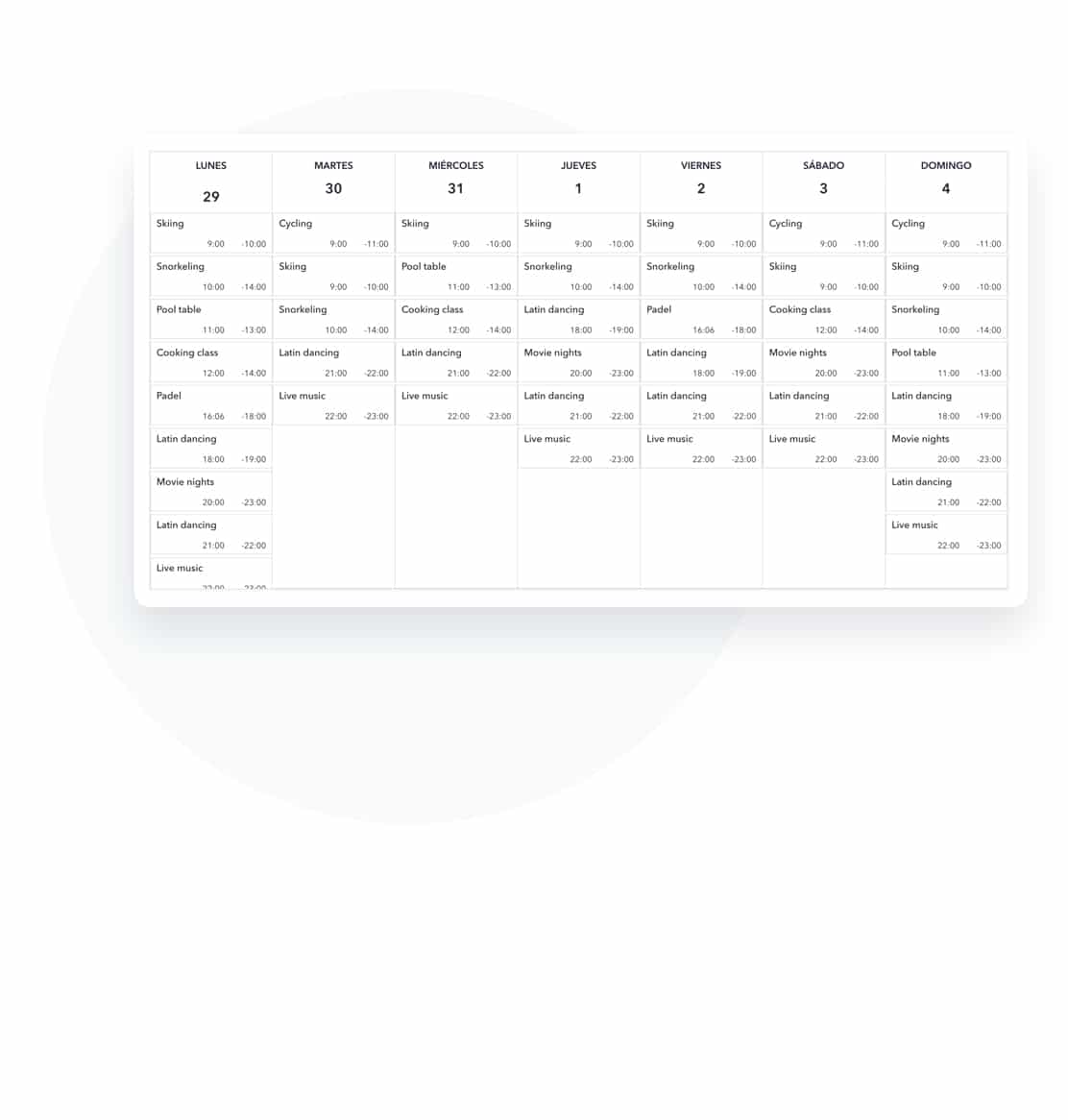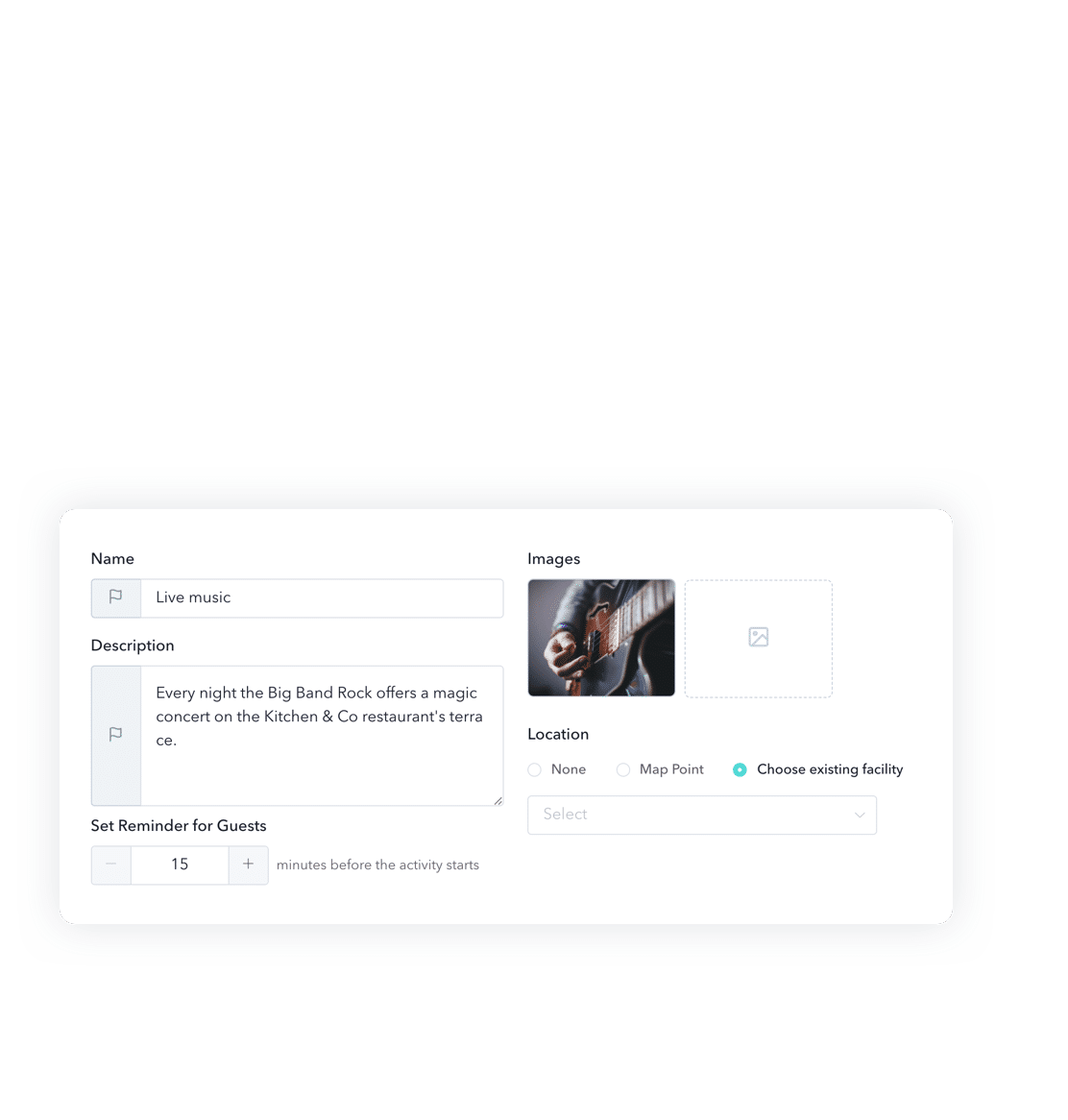 Activities Calendar
Make the calendar of entertainment activities and shows available to your guests so they don't miss out. If certain activities are bookable, your guests will be able to do it very easily.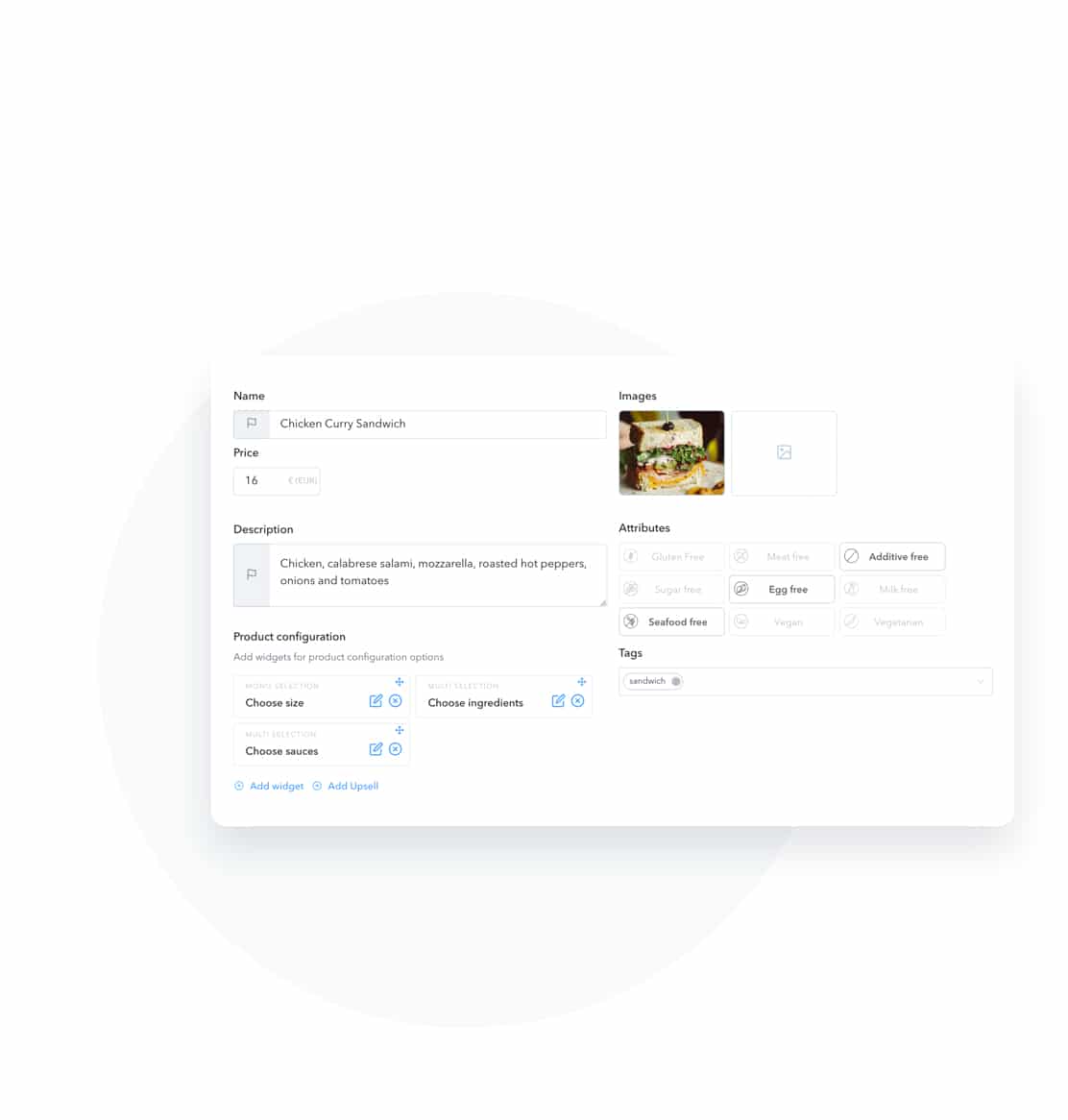 Add catalogs with advanced options
Include catalogs and native menus in your services and facilities with all the information and personalization that your clients demand: prices, allergens, complementary options, upselling, etc. Also accessible from QR codes.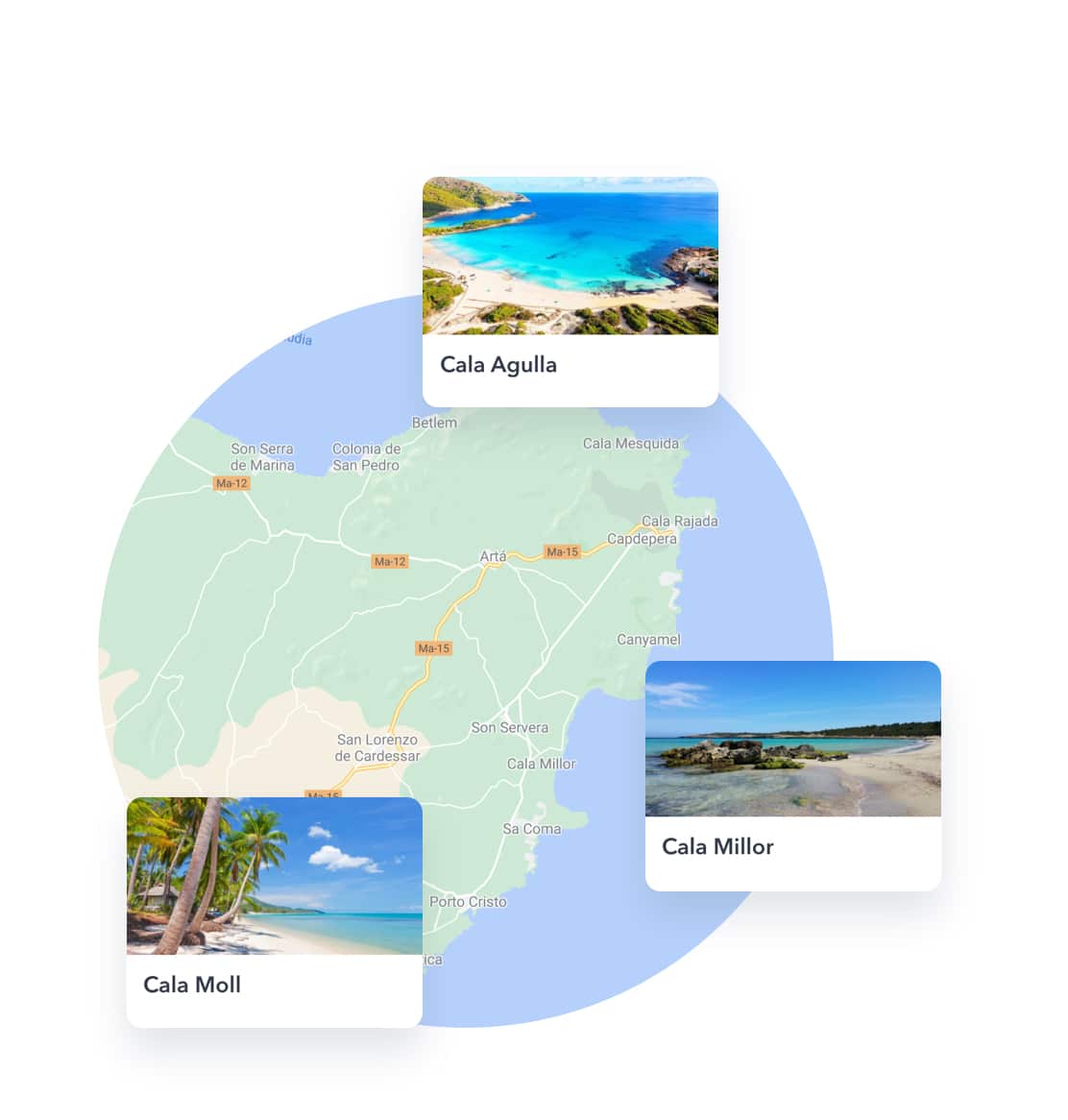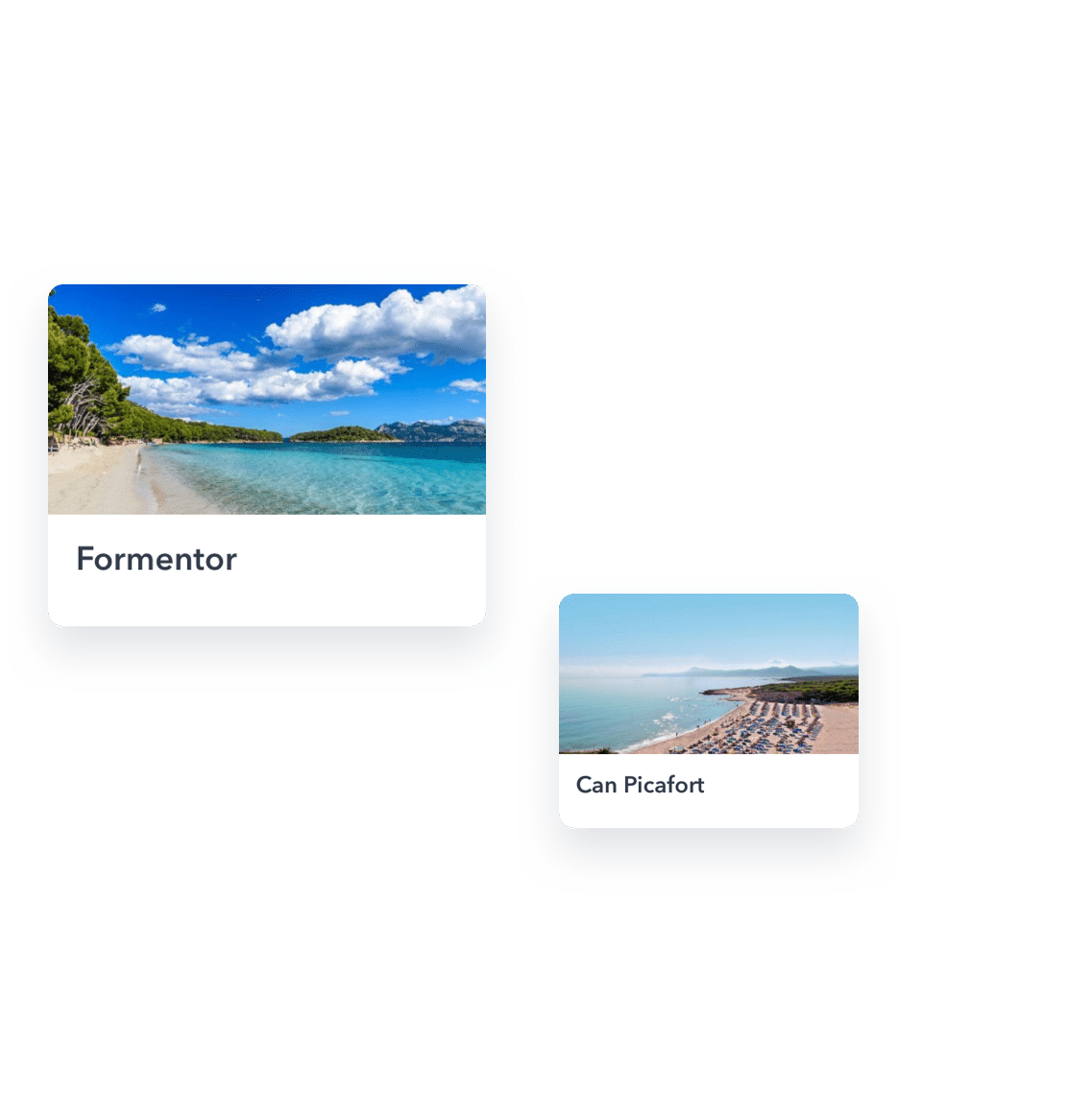 Locate your facilities and services on an interactive map
Locate all the facilities and places of interest on an interactive map that your clients will always have at hand. They will be able to locate their current position on the map and will have direct access to make reservations in the fastest way.
Having all the hotel information in one place and in real time helps our guests make the most of their vacations.
Annete Koelemeij
Manager of Meliá Puerto Vallarta
With STAY we have a complete tool to digitize the experience of our guests during their stay without having to invest in internal developments.
Victor Oliver Rullan
Digital Channels Director of Meliá Hotels International
With STAY our clients make their Room Service orders to their liking. They value it very positively because it is easier and more comfortable for them.
Estelle Vassallo
Deputy Hotel Director of NH Collection Gran Hotel Calderón
STAY offers our clients a more modern and dynamic hotel image, with information that is always updated in real time.
Ramón Rius
Director NH Sants Barcelona
After the crisis of COVID-19, we need to receive all the services we need, as siempre, but veteran of the personal contact. And here STAY has been key.
Ignacio Lendines
General Manager at NH Madrid Nacional