Your customer's satisfaction starts with fast and effective management by your staff
Improve your team's agility's when tending to guests' needs. Centralize everything in a single place to have more control over each task and request in real time.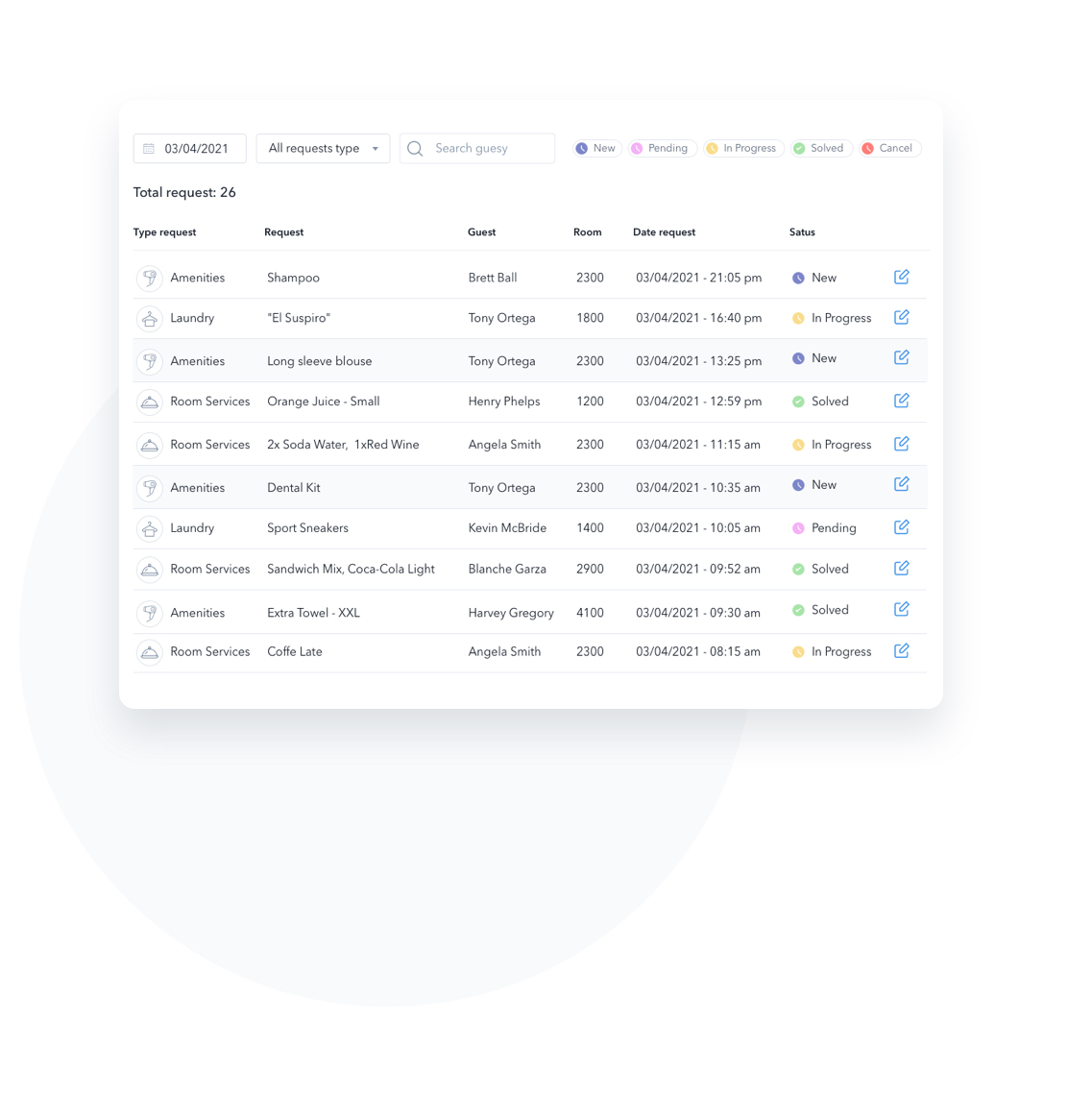 Serve your guests better
Whether they've ordered room service, requested room amenities or asked for the laundry service, everything will be under your staff's control. Filter requests by date and creation time, guest who made it or type of service requested to make sure nothing goes unattended.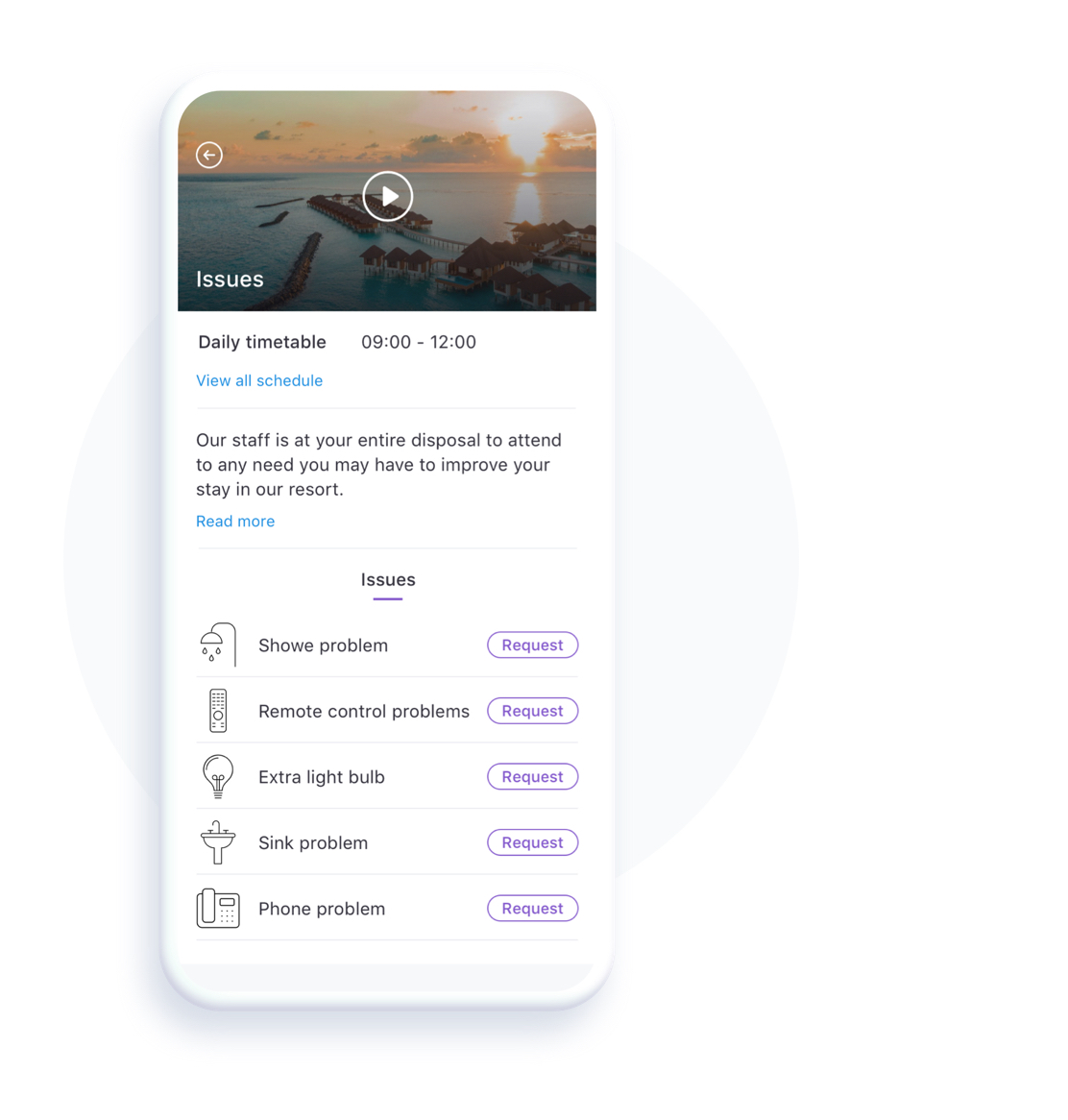 Solve your guests' problems faster
Issues and problems happen everyday and are unavoidable. Handling those issues for your guests in a professional and efficient manner is what determines if they have an amazing experience at your hotel or not. STAY allows your customers to use their smartphones to report issues in real time so your staff can assist them as quickly as possible.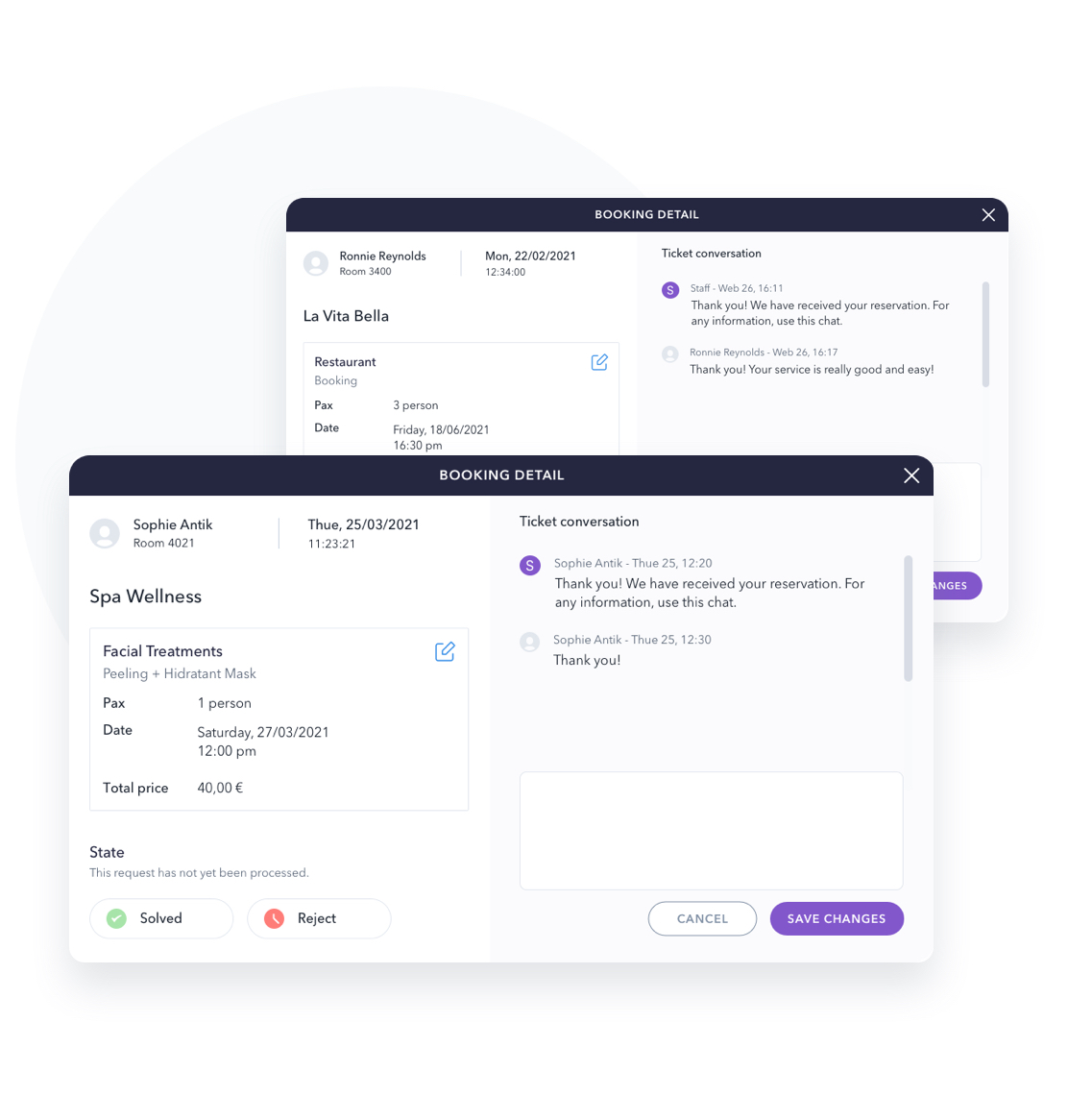 Improve communication with your guests
Your staff can get in touch at any time with guests who reported an issue to ask them for more details or let them know about the status of the incidence. If you want you can also automatize some of those messages for a simpler workflow.
Make your staff more flexible and agile with STAY's Staff App
The Staff App is the app made by STAY for your staff, so they can always be on top of their tasks no matter where they are. Managing requests and issues and knowing the status of each one of them will be as easy as taking their smartphone out of their pocket.
Discover Staff App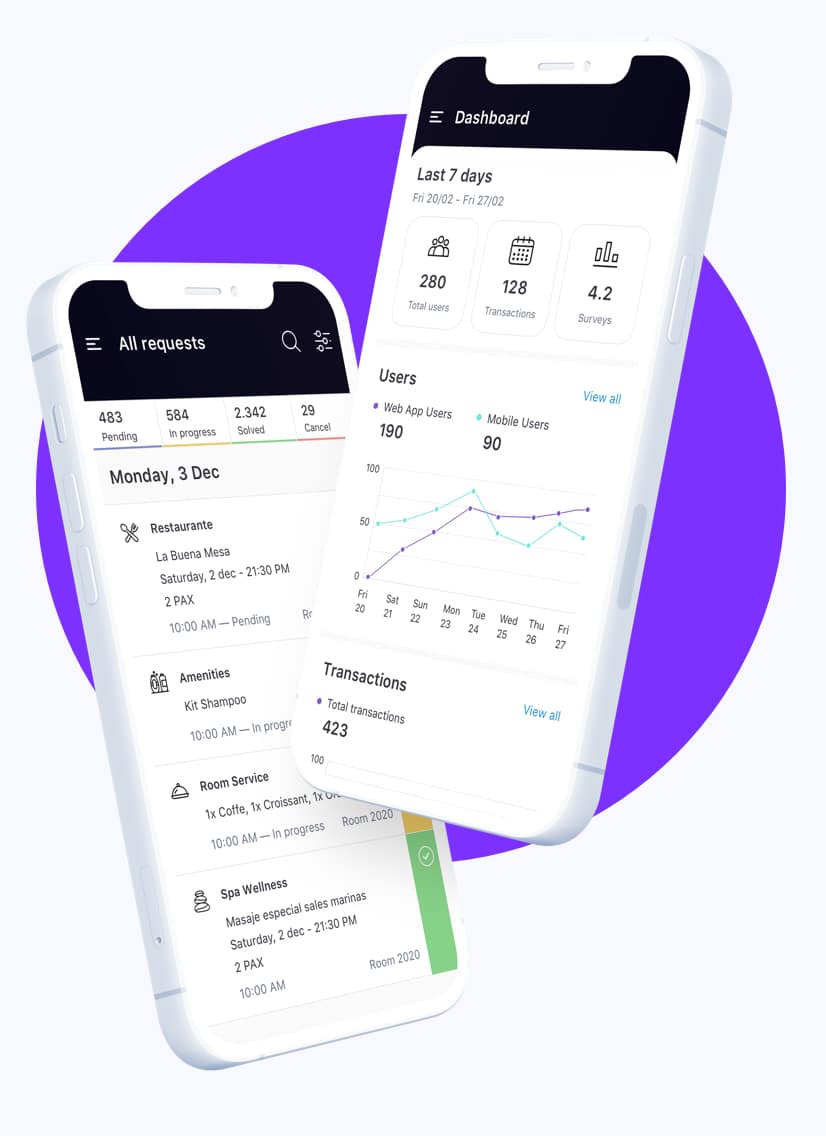 Connect STAY with your current Task Manager
If you're already using a Task Managing system at your hotel Stay can connect to it so your staff can manage issues and requests generated by guests in STAY following the same procedure they already follow for any other requests.
In this case STAY is just one more channel through which your system will receive issues and requests.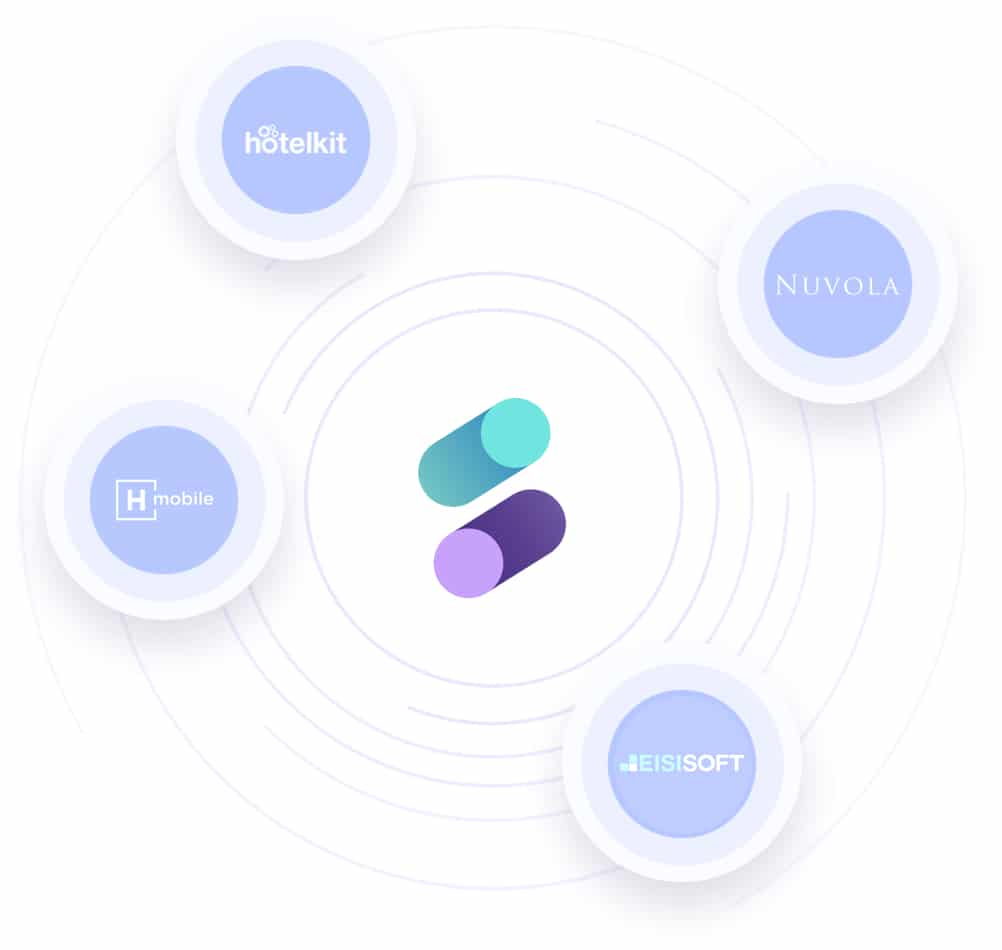 Having all the hotel information in one place and in real time helps our guests make the most of their vacations.
Annete Koelemeij
Manager of Meliá Puerto Vallarta
With STAY we have a complete tool to digitize the experience of our guests during their stay without having to invest in internal developments.
Victor Oliver Rullan
Digital Channels Director of Meliá Hotels International
With STAY our clients make their Room Service orders to their liking. They value it very positively because it is easier and more comfortable for them.
Estelle Vassallo
Deputy Hotel Director of NH Collection Gran Hotel Calderón
STAY offers our clients a more modern and dynamic hotel image, with information that is always updated in real time.
Ramón Rius
Director NH Sants Barcelona
After the crisis of COVID-19, we need to receive all the services we need, as siempre, but veteran of the personal contact. And here STAY has been key.
Ignacio Lendines
General Manager at NH Madrid Nacional