Your guests' requests always at hand
Your staff won't waste any more time with phone calls or trips to the reception desk. Stay's Staff App lets them keep track of all requests made by guests and manage them in an easy and efficient way wherever they are.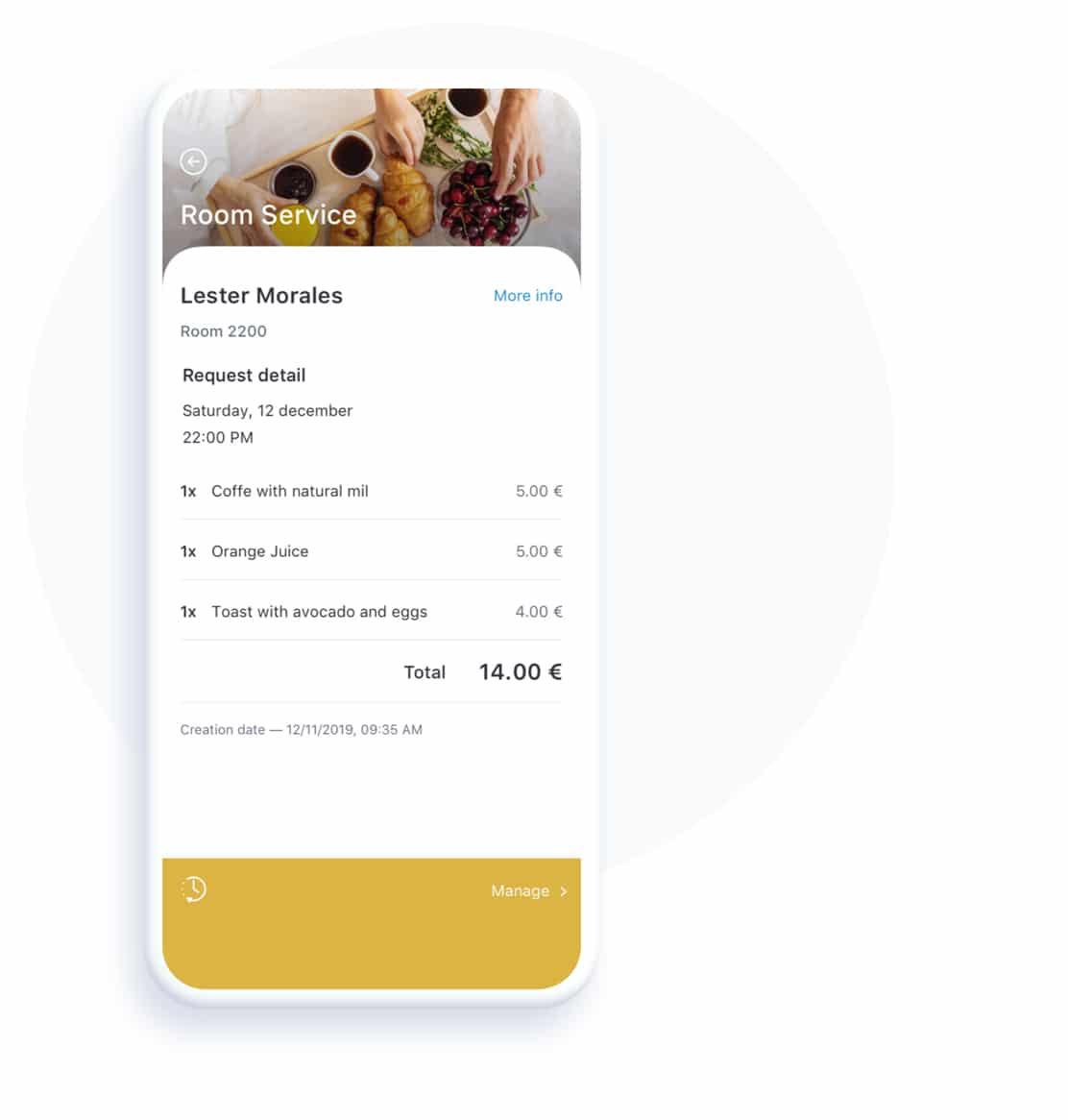 Reply instantly to guests' petitions and requests from a smartphone
Response times will decrease and your guests' satisfaction will increase because your staff will be able to inform them in real time about the status of their requests.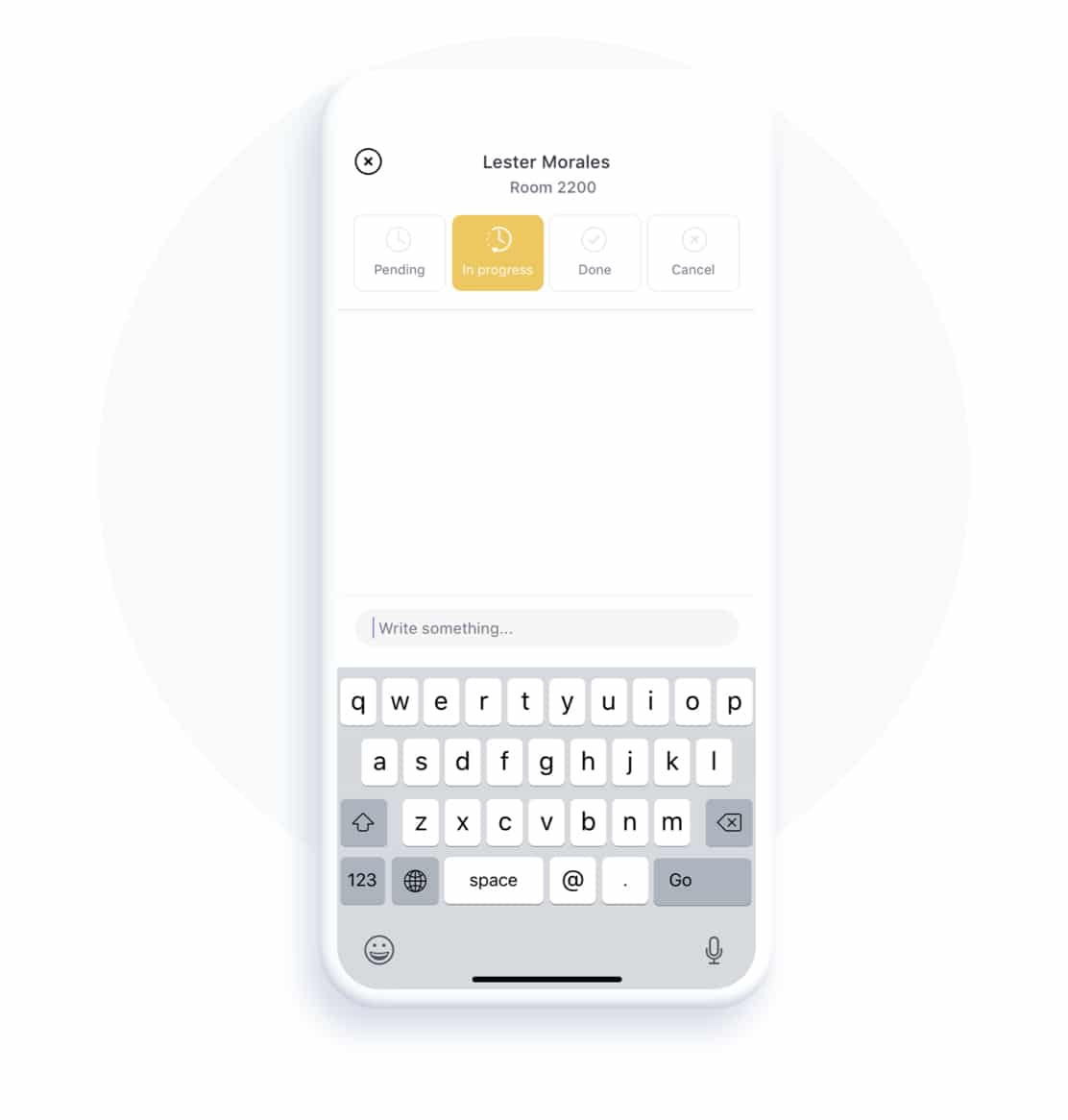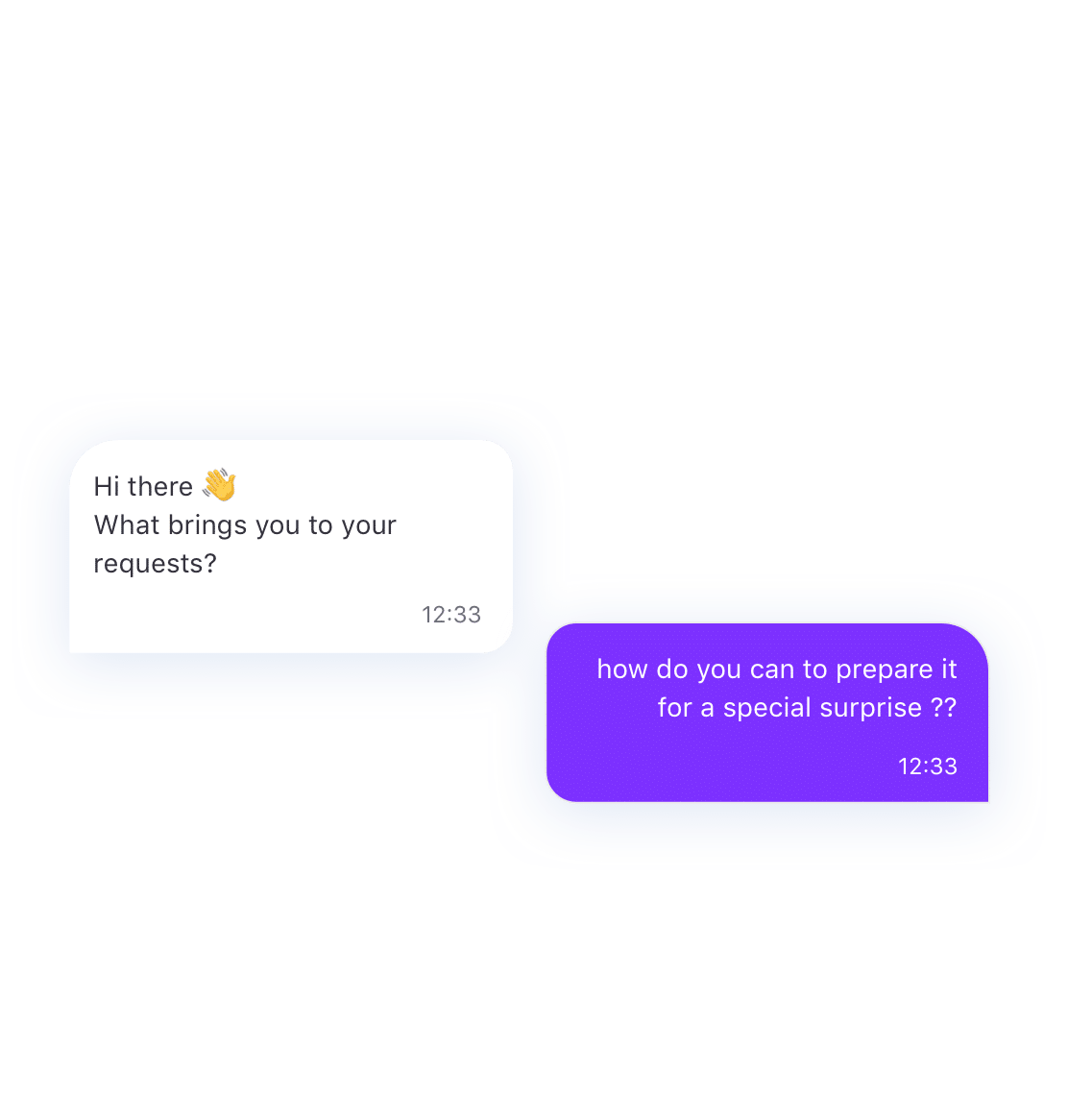 Chat with guests
STAY's Staff app allows your staff to chat with guests in real time in case they need more information or details about their request.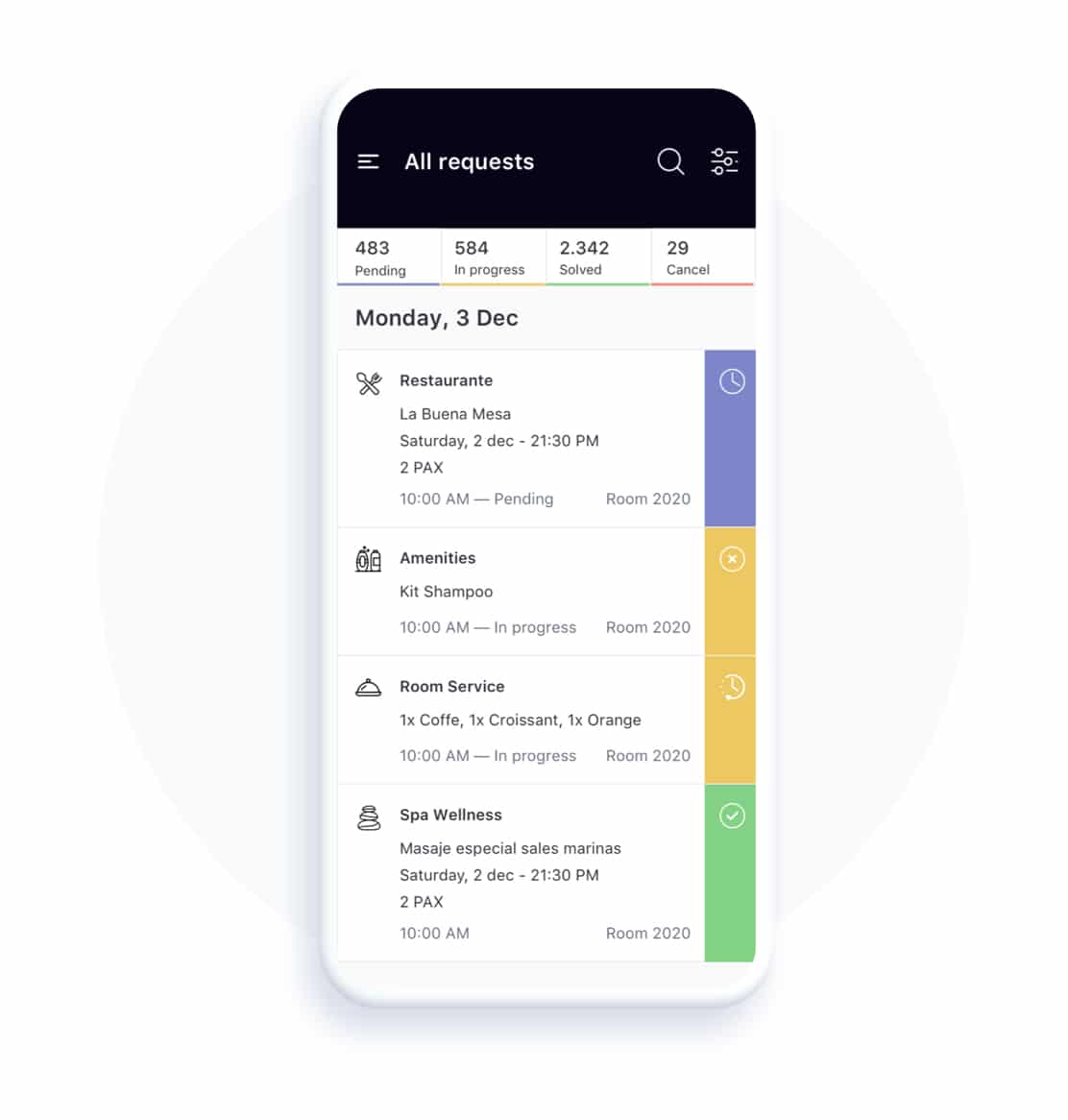 Keep track of all requests
Make sure no request goes unattended and that each petition is correctly solved by your staff. STAY's Staff app lets you keep track of the status of every guest request.
Review client feedback
See your guests' feedback in real time to quickly identify unhappy customers and find out what you can do for them.
The perfect tool
to manage tasks
STAY's Staff App is available for the two most popular OS.
Filter requests by type of service to keep tighter control on your operations and have your staff follow more specialized workflows.
Access each guest's activity history and find out what their stay at your hotel is being like at any moment.
Having all the hotel information in one place and in real time helps our guests make the most of their vacations.
Annete Koelemeij
Manager of Meliá Puerto Vallarta
With STAY we have a complete tool to digitize the experience of our guests during their stay without having to invest in internal developments.
Victor Oliver Rullan
Digital Channels Director of Meliá Hotels International
With STAY our clients make their Room Service orders to their liking. They value it very positively because it is easier and more comfortable for them.
Estelle Vassallo
Deputy Hotel Director of NH Collection Gran Hotel Calderón
STAY offers our clients a more modern and dynamic hotel image, with information that is always updated in real time.
Ramón Rius
Director NH Sants Barcelona
After the crisis of COVID-19, we need to receive all the services we need, as siempre, but veteran of the personal contact. And here STAY has been key.
Ignacio Lendines
General Manager at NH Madrid Nacional