Boost your event's visibility and engagement
Paperless info in the palm of the guest's hand
The fastest way to manage reservations
Promote events and let your guests book online
Delight your guests by keeping them informed about all the exciting activities available at your hotel. Enable easy access to schedules, details, and booking options for their favorite experiences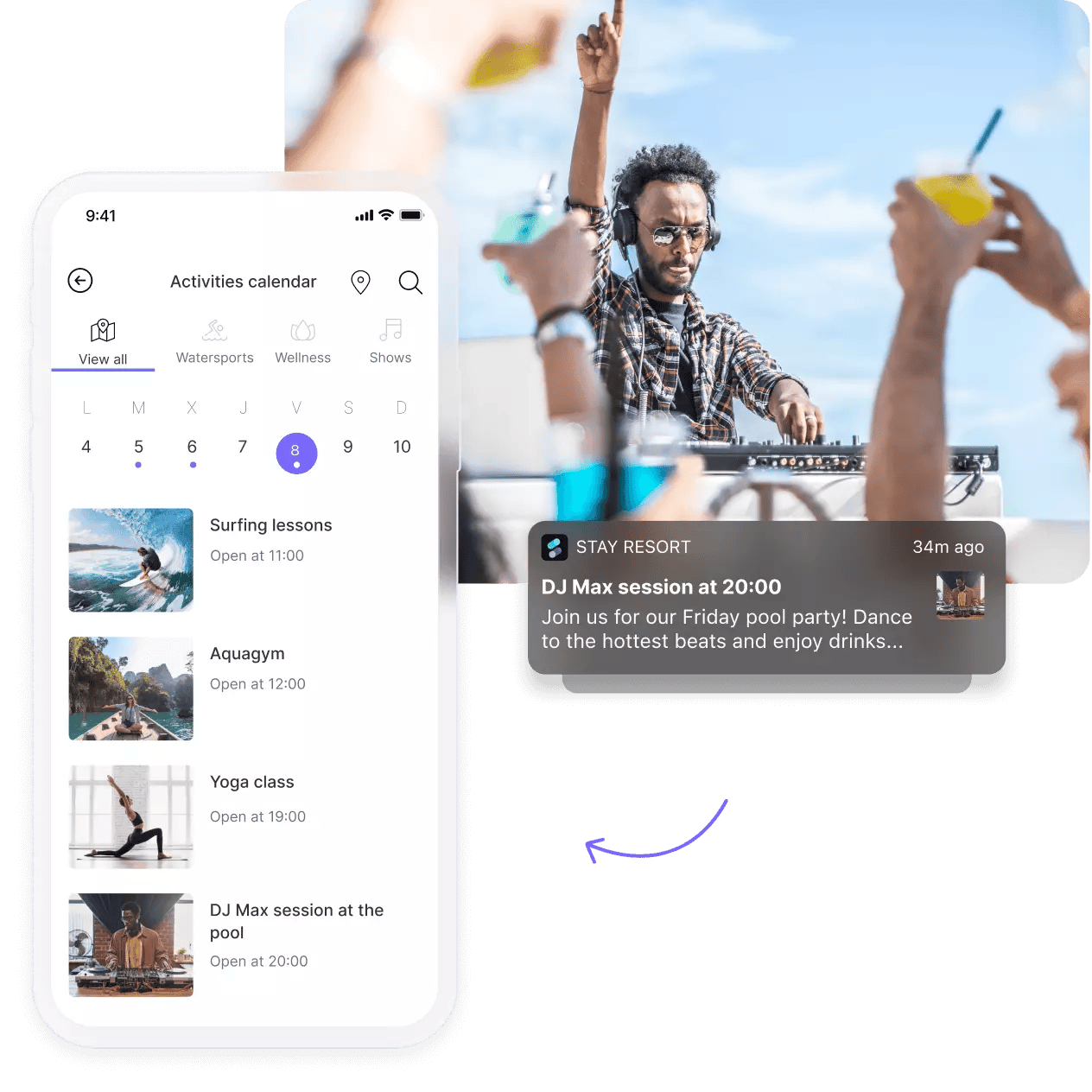 Simplify Kids Club registration for staff and guests
A key facility for families and hotels. All the information will now be sent straight from the guest's phone, so it'll be fast and smooth.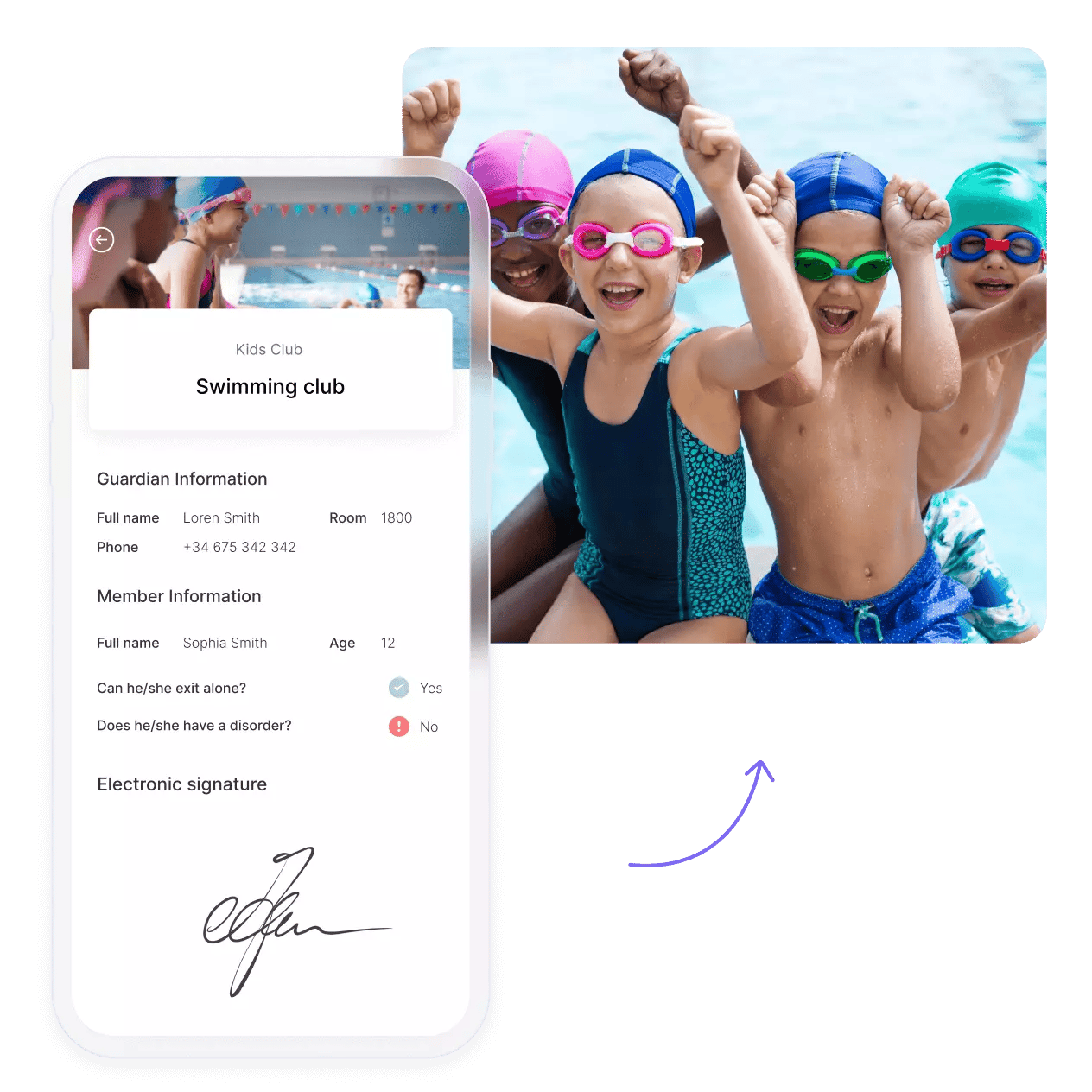 Make all sports facilities available to your guests
Enhance your guests' experience with complete access to your hotel's sports facilities. Provide them with real-time timetables, details, and seamless smartphone booking.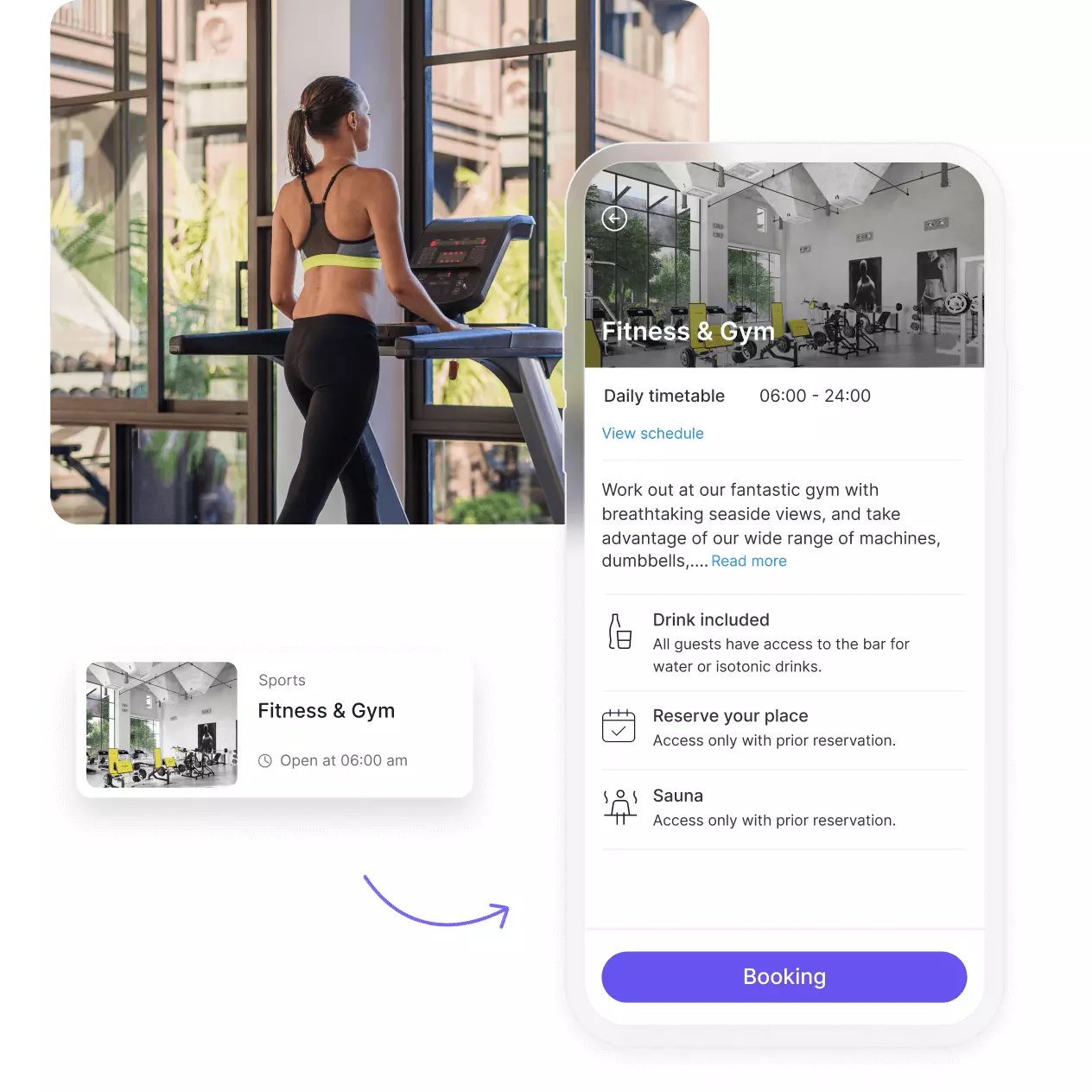 Show your facilities with ease with an interactive map
Provide your guests with an interactive map that lets them find your hotel's facilities, services, and points of interest, just by pulling out their smartphones.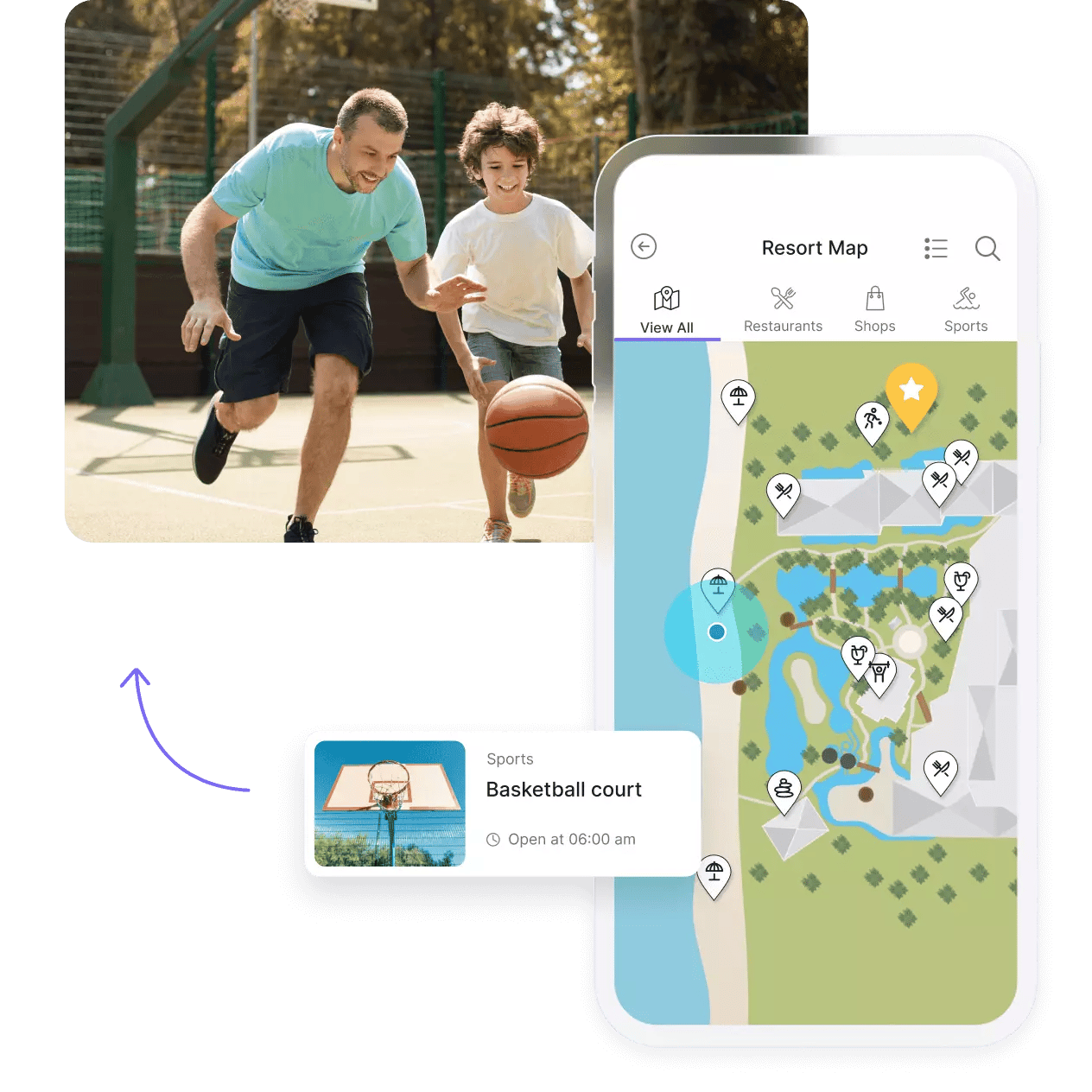 Other front desk services that you may want to highlight
Third-party tours
Third-party tours will be a hit with your guests. Give them a hand and promote them via app
Night shows
Your guests want to have fun inside your hotel. Let them know what the show schedule is.
Pool activities
Make your pool's offerings available to your guests via app. Maybe a DJ session, a voleyball game or a spin in pool class.

"STAY lets our guests know what the resort offers beforehand. Interaction occurs through the app when they are in-house, and the purchasing process is shortened. It's all at their fingertips"