Cut waiting times, your guests want to avoid them
Enhance access to your services and make guests' lives easier
Drive more revenue via smartphone ordering
Streamline your hotel's info into one place
Let your guests' discover all the amenities, services, and facilities that you have to offer with just a few clicks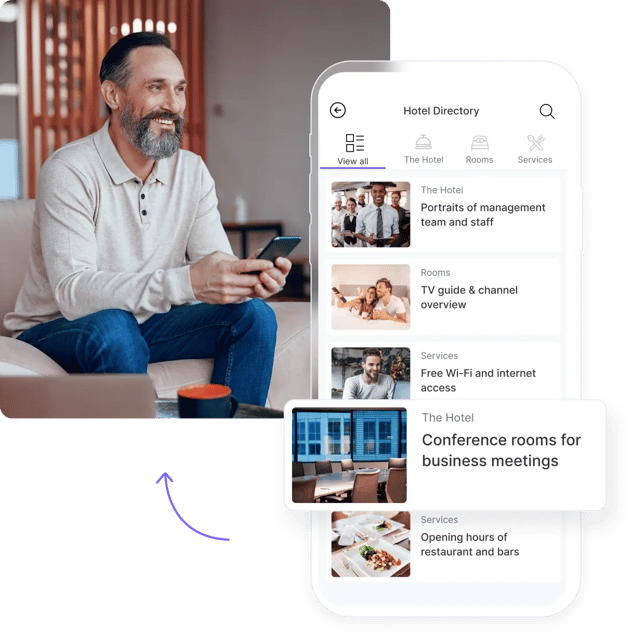 Let your guest easily order Food & Drinks
Say goodbye to the hassle of long wait times and phone calls, and hello to a digital efficient solution that enhances guest's consumption.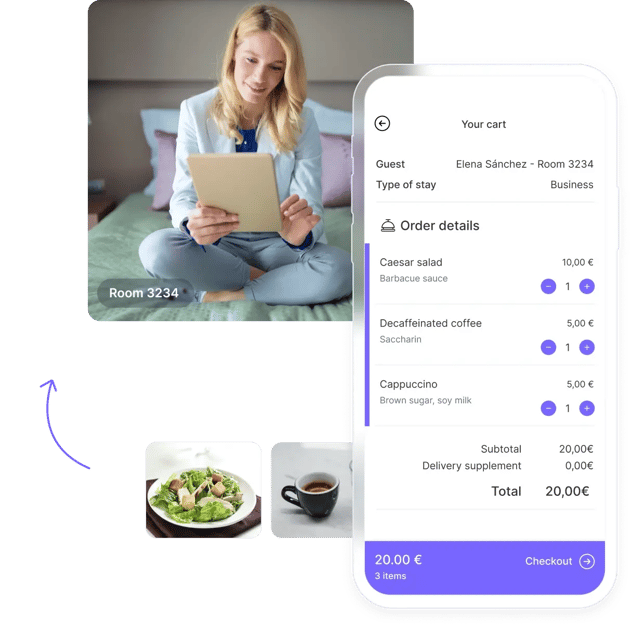 Let your guests discover your 
area like locals
Enhance your guests' stay with our interactive guide to the surrounding area. Say goodbye to paper maps and offer insider tips, must-see sights, and local hotspots at their fingertips.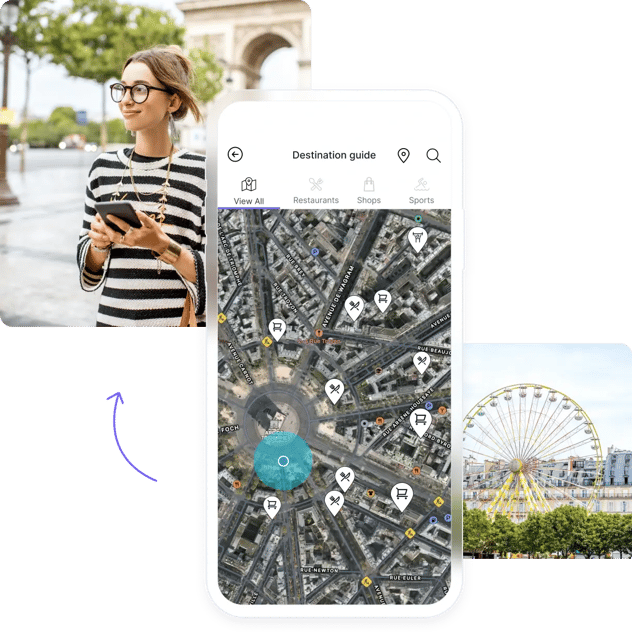 Improve frontdesk and housekeeping efficiency
Give your guests the peace of mind they deserve and let them request amenities or tell your staff about any issues with just a few taps.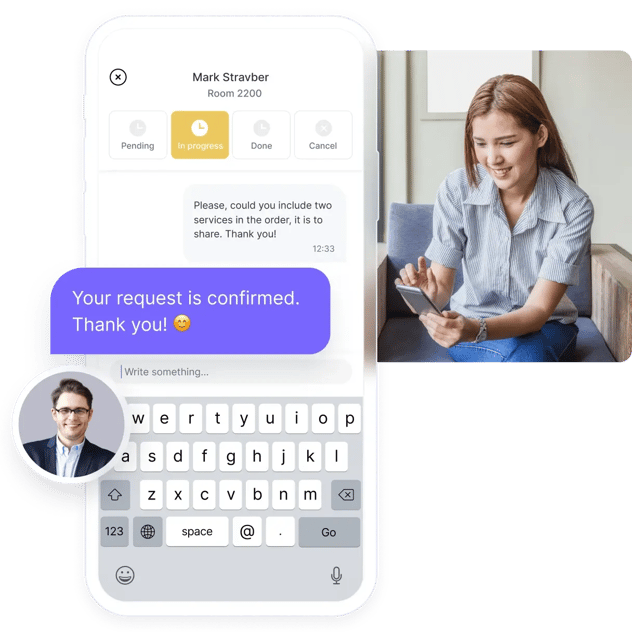 Reduce waiting times with our QR ordering solution
Now guests can order food and drinks from their table by scanning a QR code with their smartphones.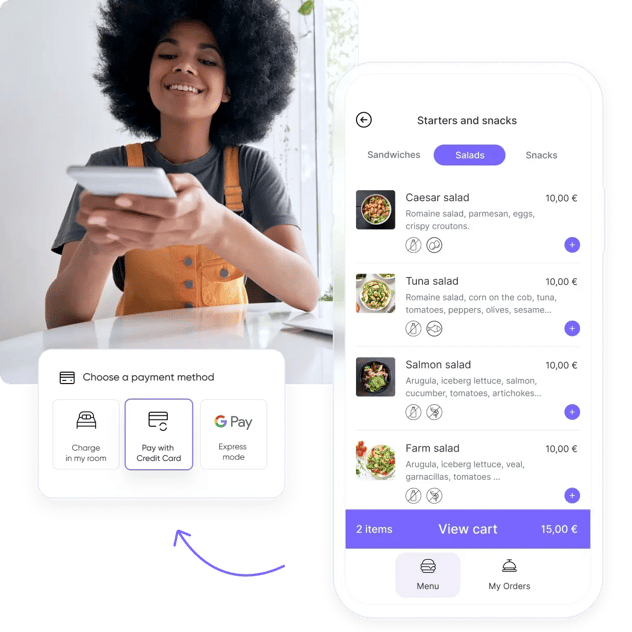 Other features for your City Center Hotel
Sports & Gym
Guest wants to book gym in two clicks and get started right away. Keep it simple
Spa & Wellness
Make it easy for customers to book a spa session and let the relaxation begin
Analytics & Insights
Find out what's working and what's not in your hotel with statistics
"STAY gives visibility to our services, allows us to be sustainable, and also offers mobile key and amenities, room service... The metrics show the success."
Aixa Rodriguez del Alisal
Marketing and Communication Director