Maximize your results by optimizing your restaurants
Easy and intuitive to use for both guests and visitors
Free your staff from performing repetitive tasks
Manage all bookings in real time
Organizing in a chaotic environment is the key to your resort's F&B facilities. Boost your restaurant's performance by keeping everything under control.
Optimize your dining rooms with the Table Manager
Streamline the booking process for guests and visitors
Customize restrictions based on the guest type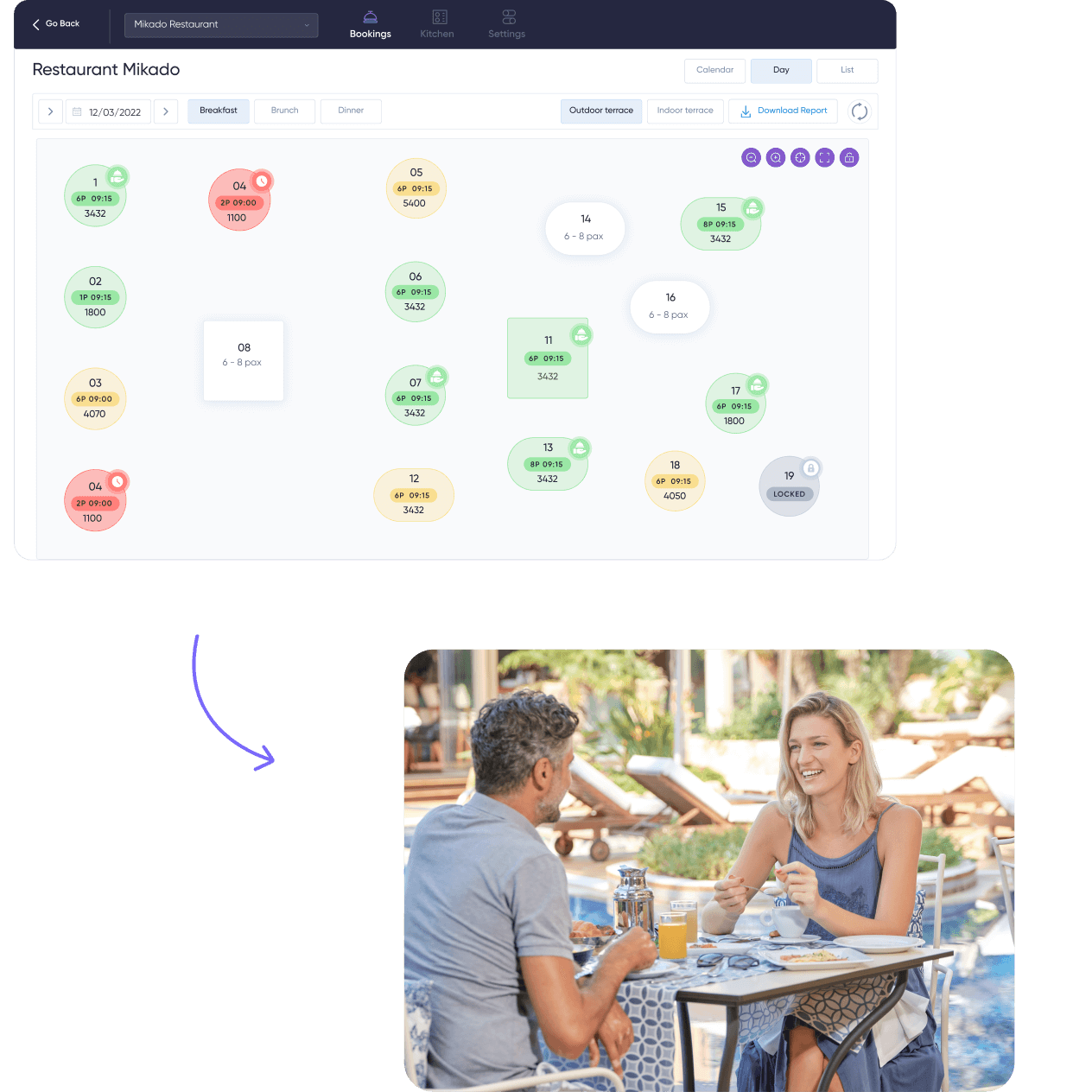 Self-Service ordering and payment
Allow guests to use their smartphones for ordering and payment from any F&B outlet in the hotel, streamlining the experience and cutting wait times. Our system enables orders in staff-free areas, boosting revenue.
Easy acces via QR or NFC
Apple Pay & Google Pay compatible
Provide real-time updates of the order status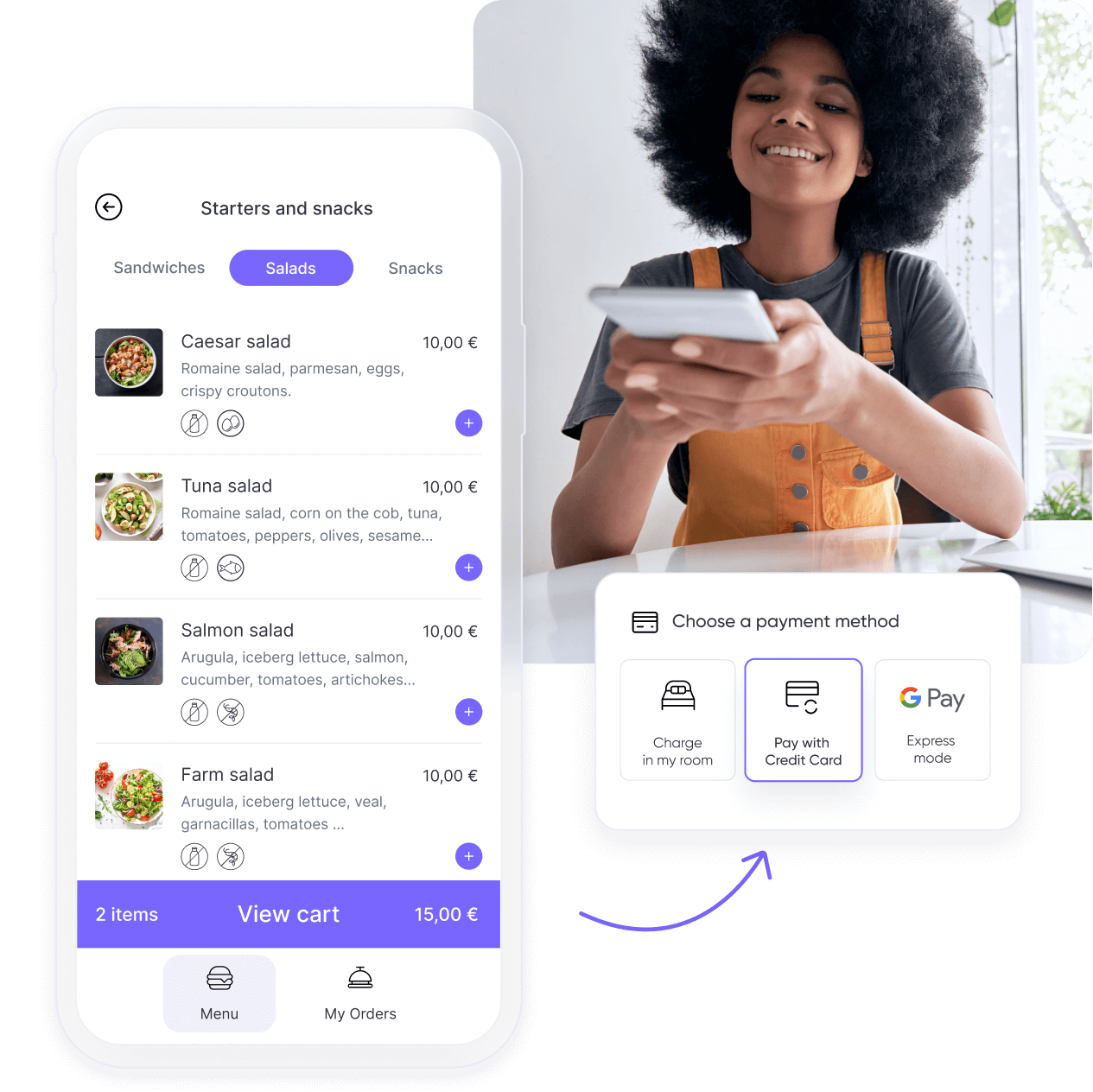 Quick and easy room service for your guests
Give your guests the option to order room service without having to make a phone call. It's like delivery apps, so your guests will love it.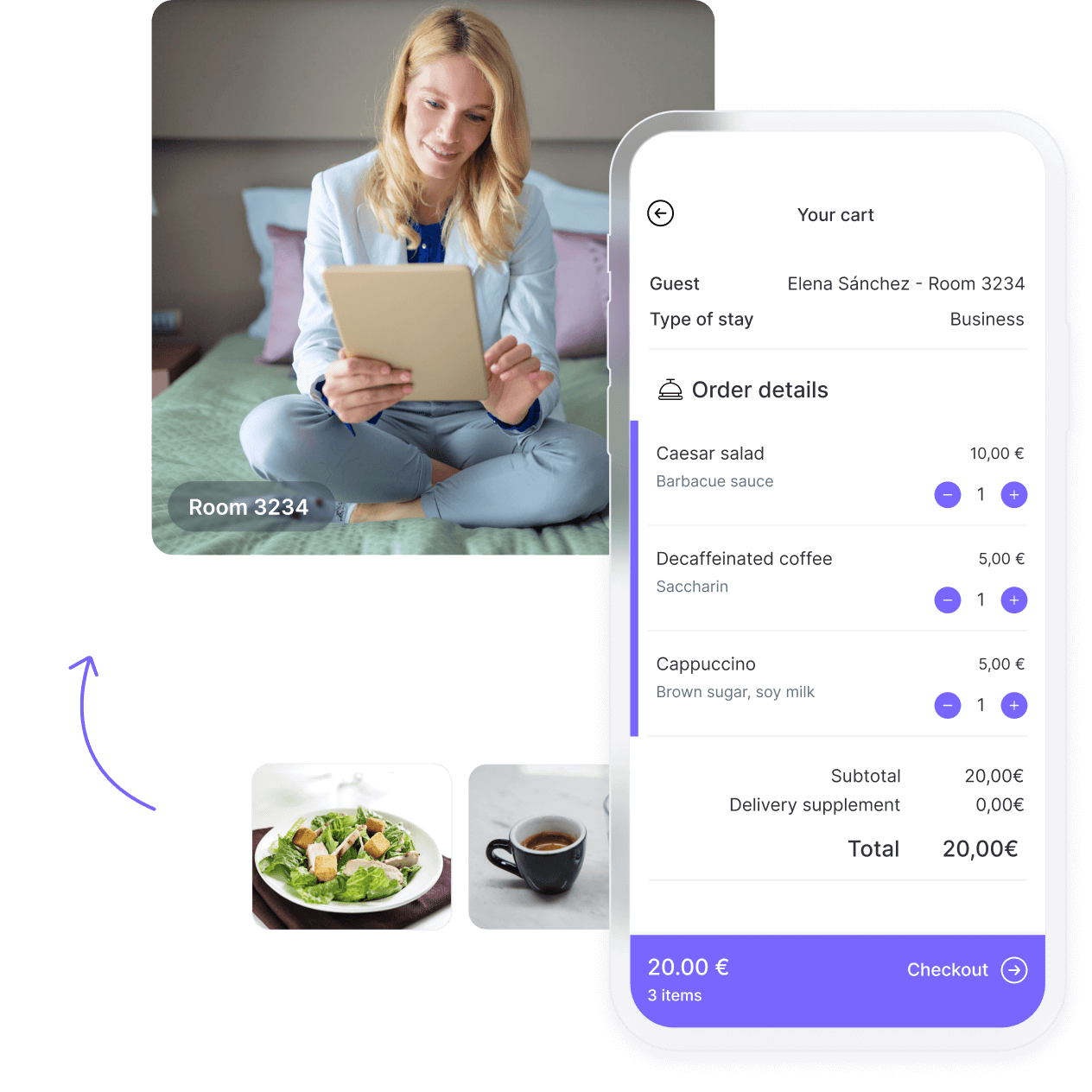 Get real time-feedback about your F&B service
Take control of your hotel's F&B reputation by addressing customer complaints in real-time. Transform negative experiences into positive ones and keep your reputation intact.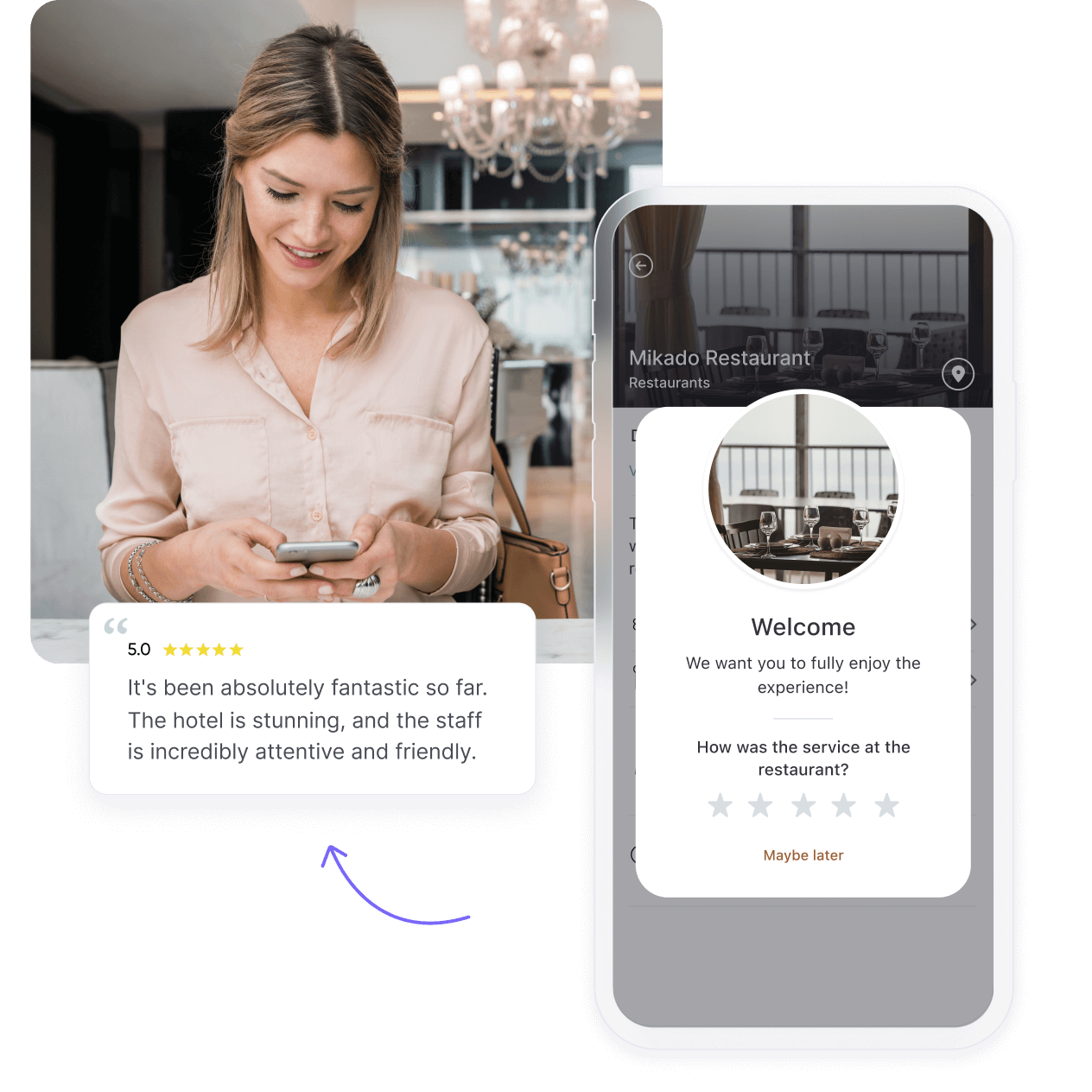 Other F&B outlets you can manage with our solution
Bars
Whether it's the pool bar or the lobby bar, offer a complete experience to your guests.
Lobby
Turn your lobby into an F&B outlet
without dedicated staff.
Rooftop
Keep your guests relaxed and happy in your hotel's most sought-after spaces with effortless convenience.

"With STAY we are able to deliver food to our guests in a more comfortable and faster way. We can make real-time decisions and adapt to the circumstances immediately."
Álvaro Montalvo
Ancillaries & Innovation Project Manager