Gather feedback when it matters most
Take action instantly over any negative experience
Improve your services on a daily basis
Get immediate feedback before your guests leave
Negative reviews hurt. Especially those you can avoid if you act quickly. Transform negative experiences into positive ones through real-time reviews.
More about Instant Feedback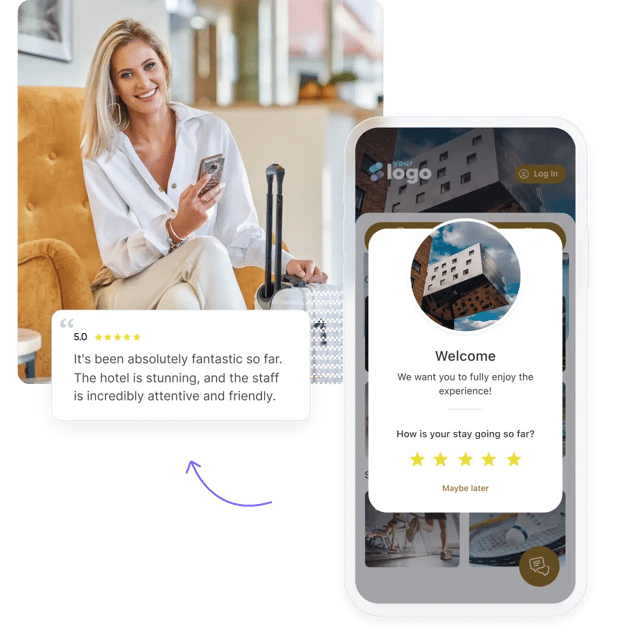 Make data-driven decisions
Obtain real-time statistics on how your services are being used, so you know what works well and what needs to be improved. You'll make better decisions that help your business grow.
More about Analytics & Insights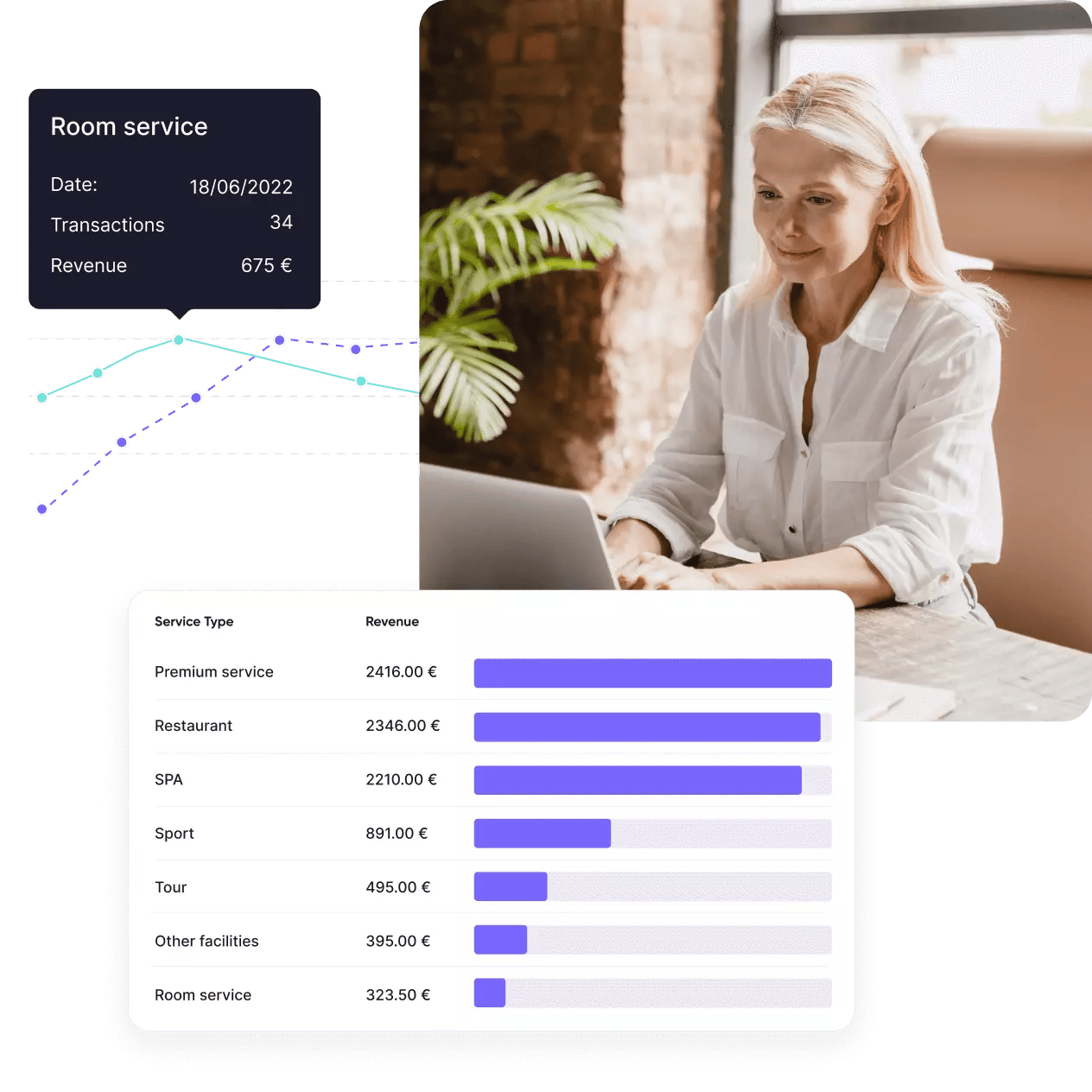 Other services that you may want to highlight
Yoga
Make class reservations effortless for your guests to maintain the vibe of yoga. Introduce timetables and details.
Mindfulness
Your hotel offers a sense of mindfulness to many guests. The reservation process should remain spirit-filled.
Personal trainer
Do you have personal trainers who sometimes go unnoticed? Make this premium service more visible.
"STAY provides us data for each hotel and for the whole chain, which is really relevant when making decisions about our operations and processes"
Georg Strauch
Corporate Front Office Manager at RIU