Enable a direct communication channel
Simplify the request process for your guests
Increase the productivity of your staff
Take control of your guests' requests
Improve your team's agility in addressing guest requests by taking charge. By centralizing all requests, you can efficiently manage tasks, keep guests up-to-date in real-time, and spend more time providing memorable guest experiences
Receive requests about amenities, issues, or housekeeping
Centralize all requests for better management
Keep your guests informed about the status in real-time.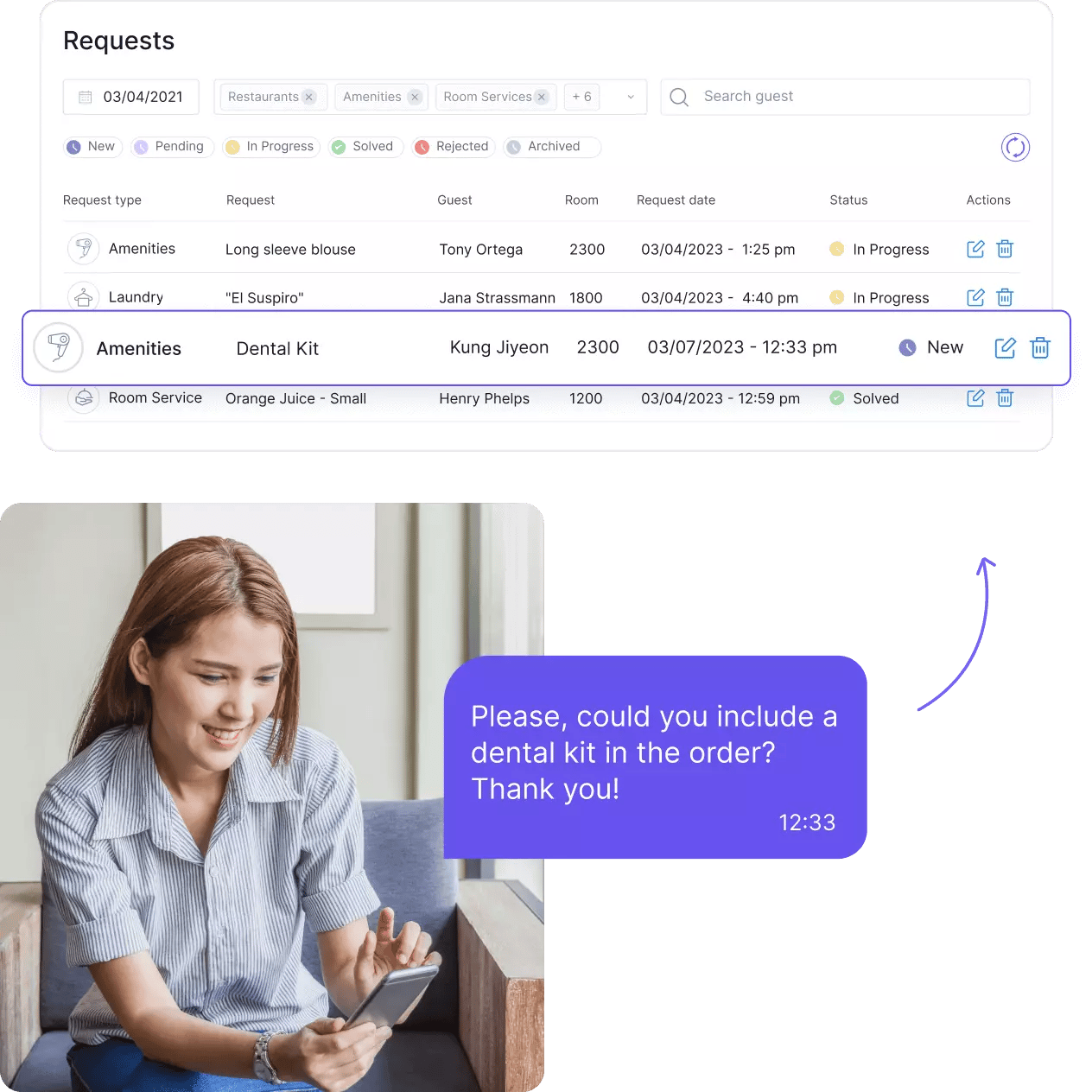 Communicate with guests in real time
Communicate with guests in real time with a live chat that will help your staff make your guest experience amazing. Now guests can ask for help anywhere, anytime. Adapt your hotel to how we communicate nowadays!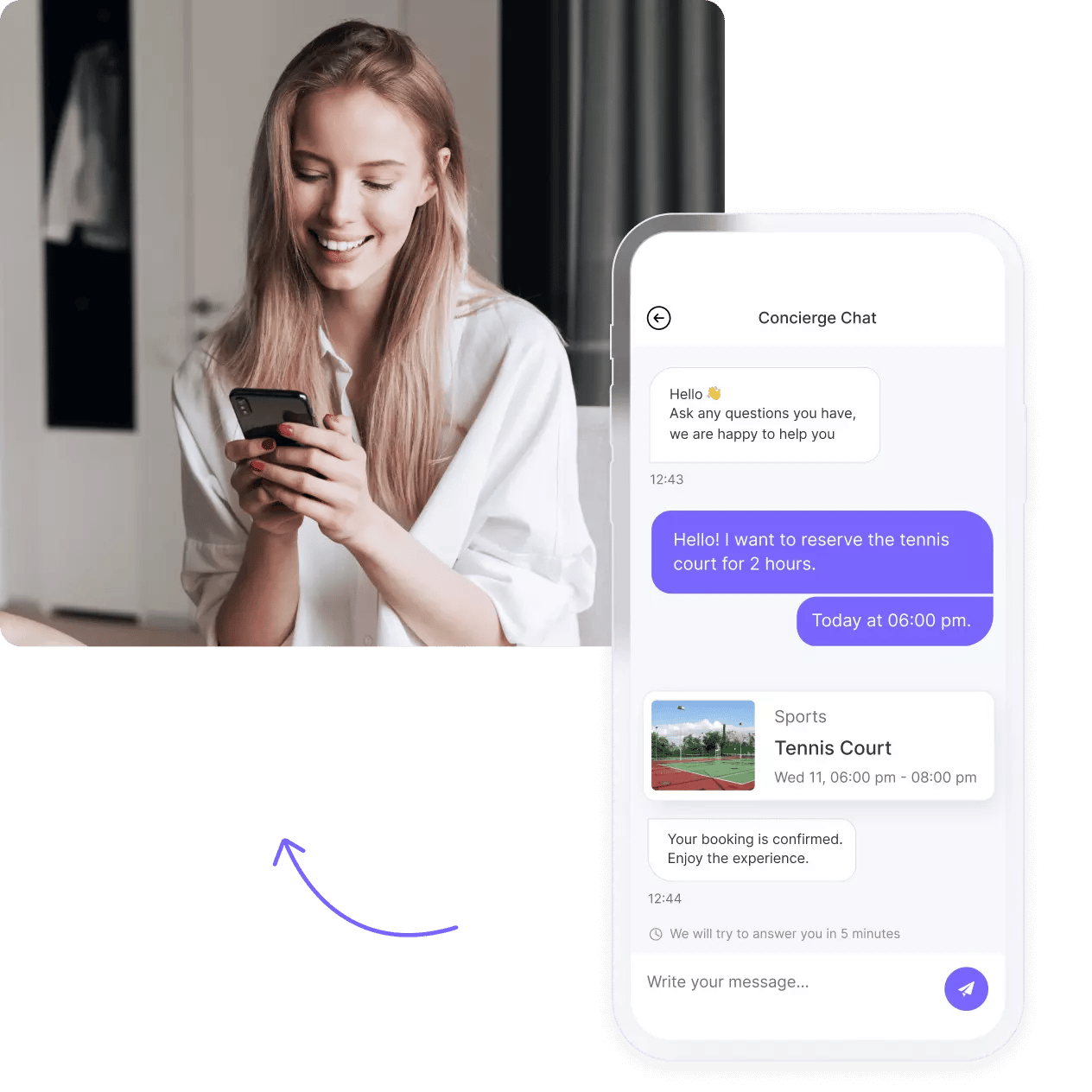 Get all your hotel's info on guests' phones
Make it easy for your guests to access all the essential information about your hotel's facilities and services by providing an easily accessible digital directory.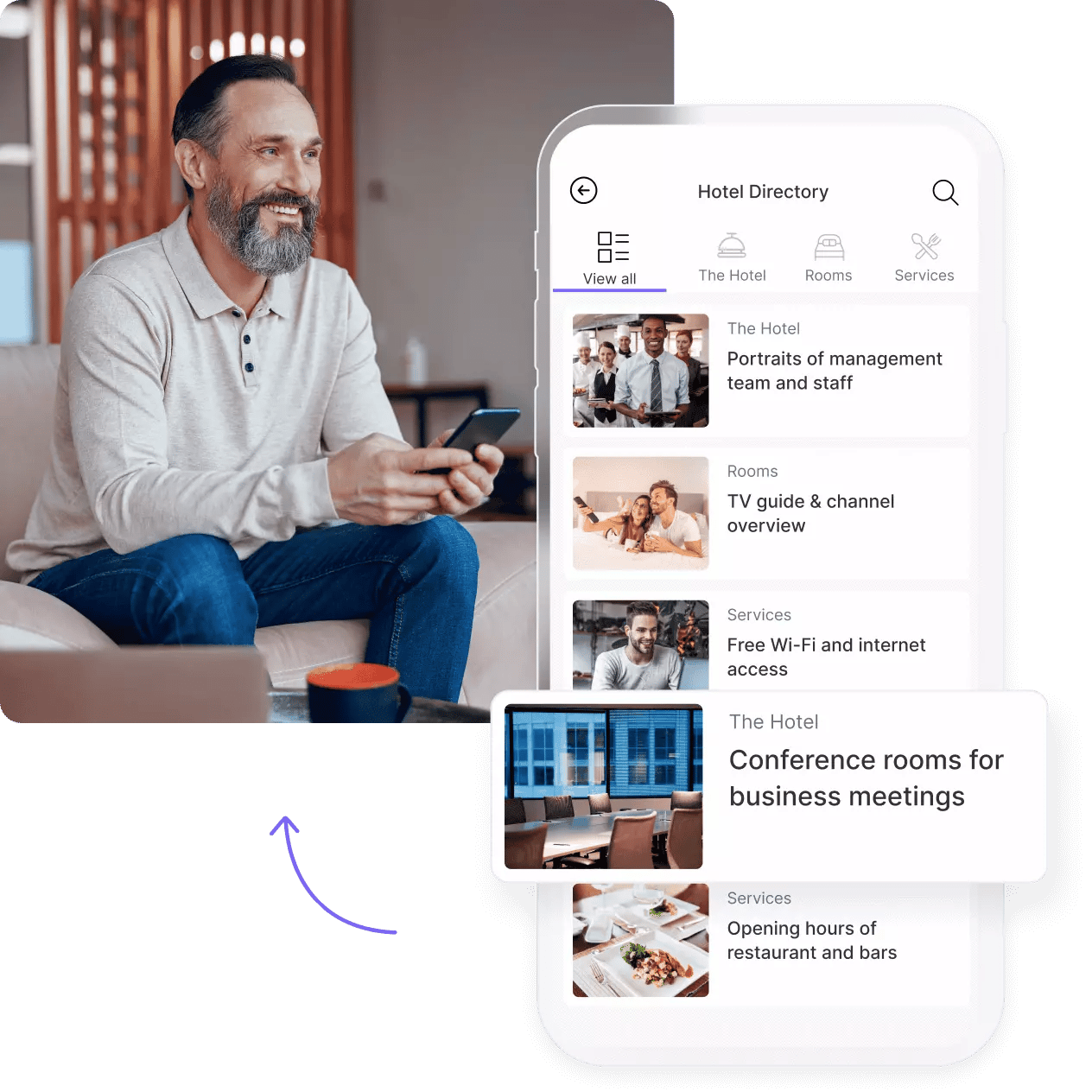 Show guests your destination's hidden gems
Allow your guests to explore the area where the hotel is located with an interactive and detailed guide. Avoid unhandy paper maps by going paperless.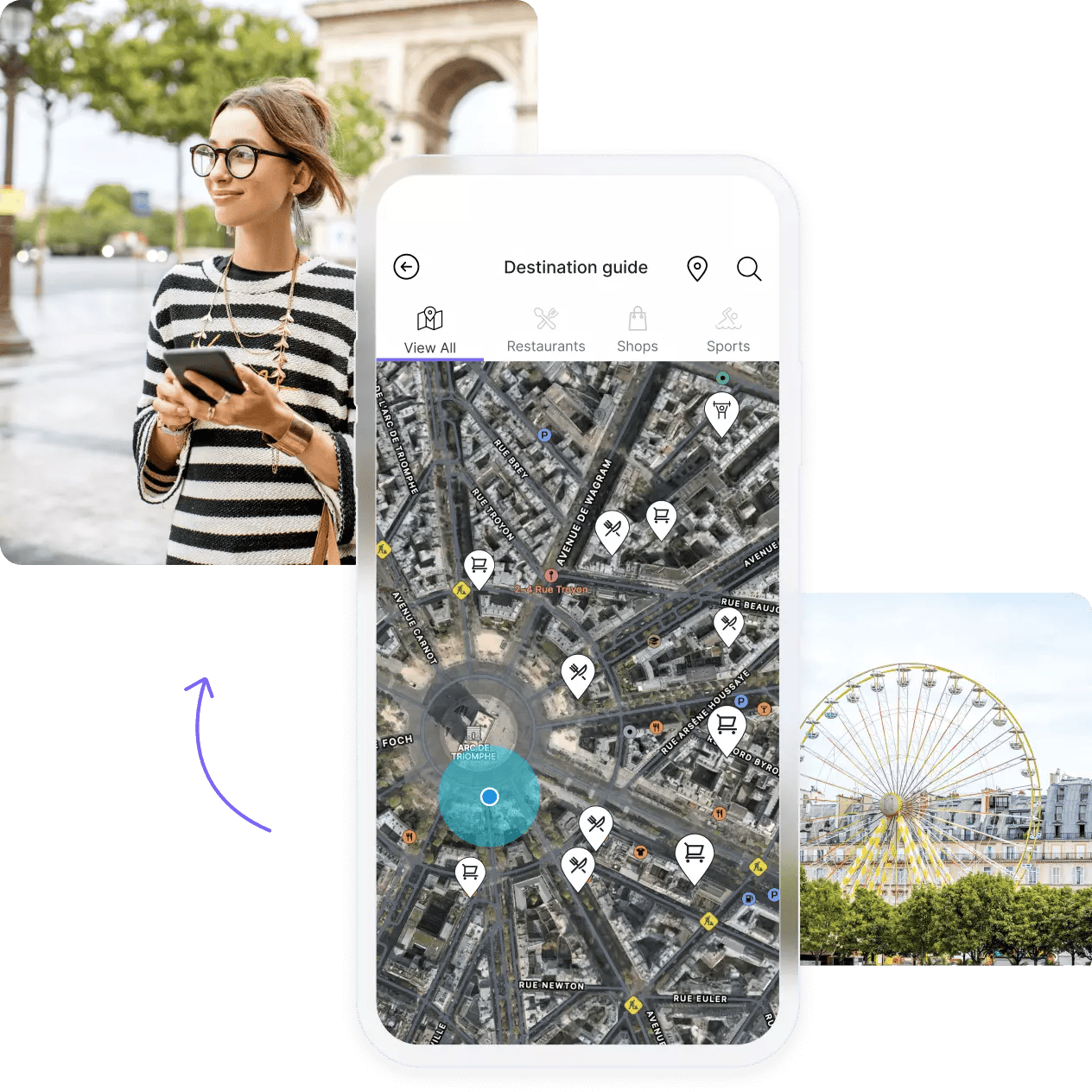 Provide an interactive map of your facilities
Provide your guests with an interactive map that lets them find your hotel's facilities, services, and points of interest, just by pulling out their smartphones.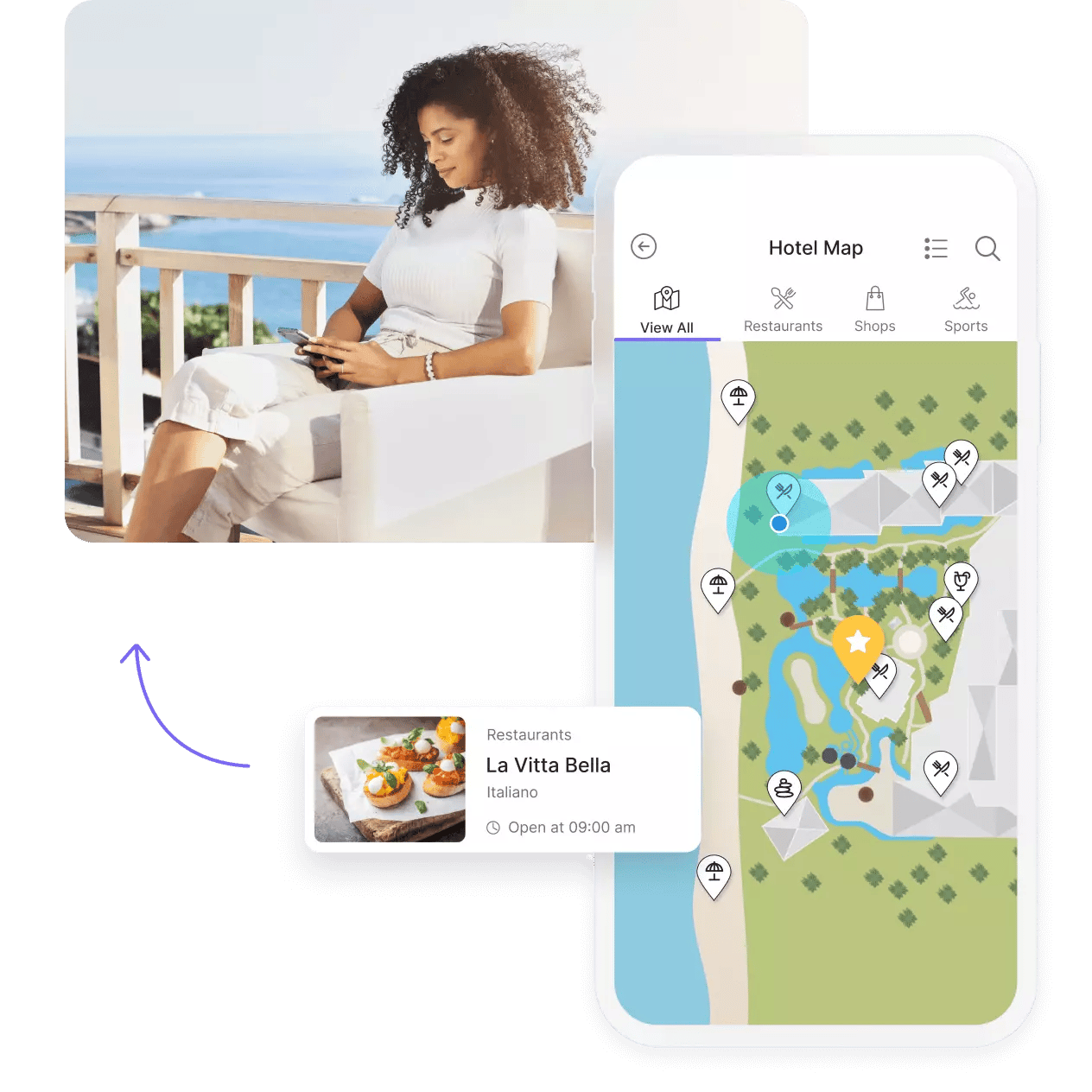 Other front desk services that you may want to highlight
Premium services
Make sure your guests know about your premium services by making them always accesible and visible.
Laundry
Offer your guests the option to use your laundry service via your app. Customer and staff friendly.
Late check out
Just one click to ask for a late check out. Say goodbye to night calls to the front desk.

"STAY has helped us with pretty much everything. There are no lines at the front desk, the room service department has no more waiting calls, and guests can request anything from anywhere"
Almudena Mosteiro Muñoz
Assistant Manager at Hard Rock Hotel Ibiza