Get more guests to use your facilities
Let your guests book your services in a flash
Make managing your spaces easier for your staff
Simplify your booking experience
Your guests want to relax. Show them all your services and facilities in a very visual way.
Showcase your products with images and details
OnDemand, Quota or Third Party booking systems
Real-time communication with your guests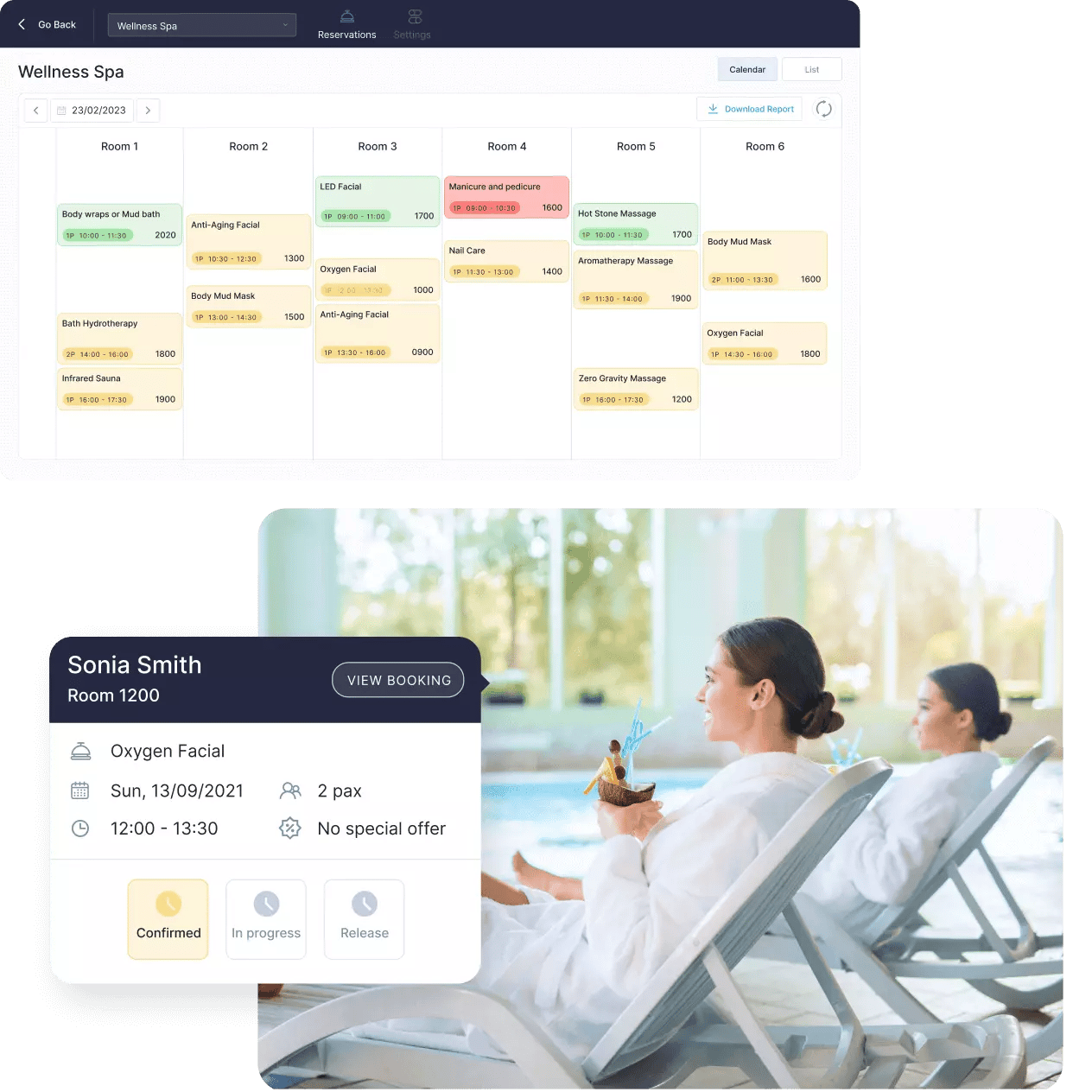 Make your gym information easily accessible
Provide all the details of your gym through your service catalog. Also, allow your guests to know the timetable of classes and activities, and enable them to make reservations from the app.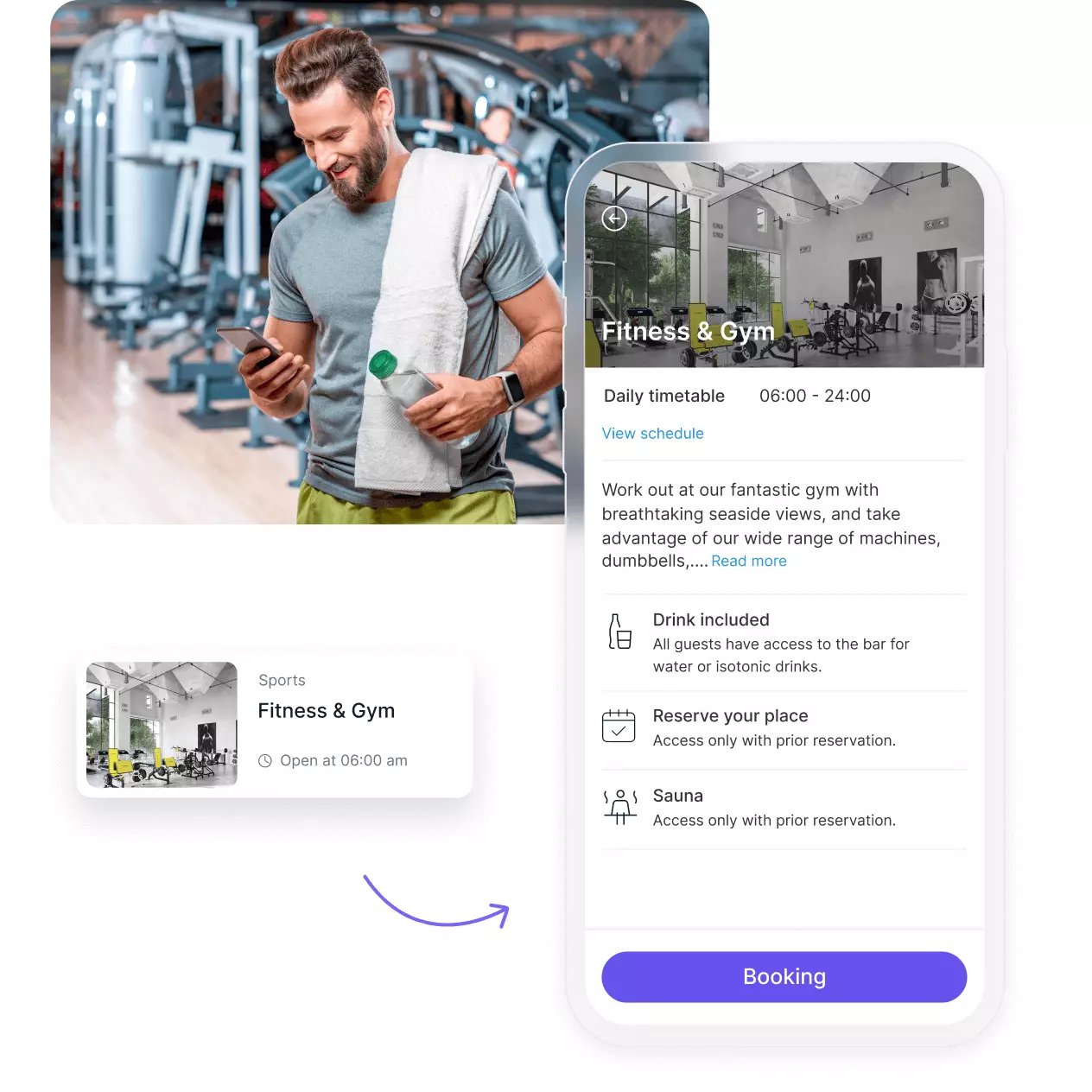 Other services that you may want to highlight
Yoga
Make class reservations effortless for your guests to maintain the vibe of yoga. Introduce timetables and details.
Mindfulness
Your hotel offers a sense of mindfulness to many guests. The reservation process should remain spirit-filled.
Personal trainer
Do you have personal trainers who sometimes go unnoticed? Make this premium service more visible.

"With STAY we are responding 70% faster to guest booking requests for our Spa & Wellness services."
Arianna Calcaterra
Marketing and Communications Director