A new way of interacting with your guests
Customers want to use their smartphone for everything they can. Provide your guests with an app which will let them manage all aspects of their stay whenever they want and wherever they are.
No download or installation required. Guests can access your contents fast and easily from any of their devices by simply tapping on a URL or scanning a QR Code.
Your own app with your own look & feel and exclusive features like Mobile Room Key. If Available for iOS and Android.
If you already have an app, STAY can be integrated inside if you want to enjoy our features and services.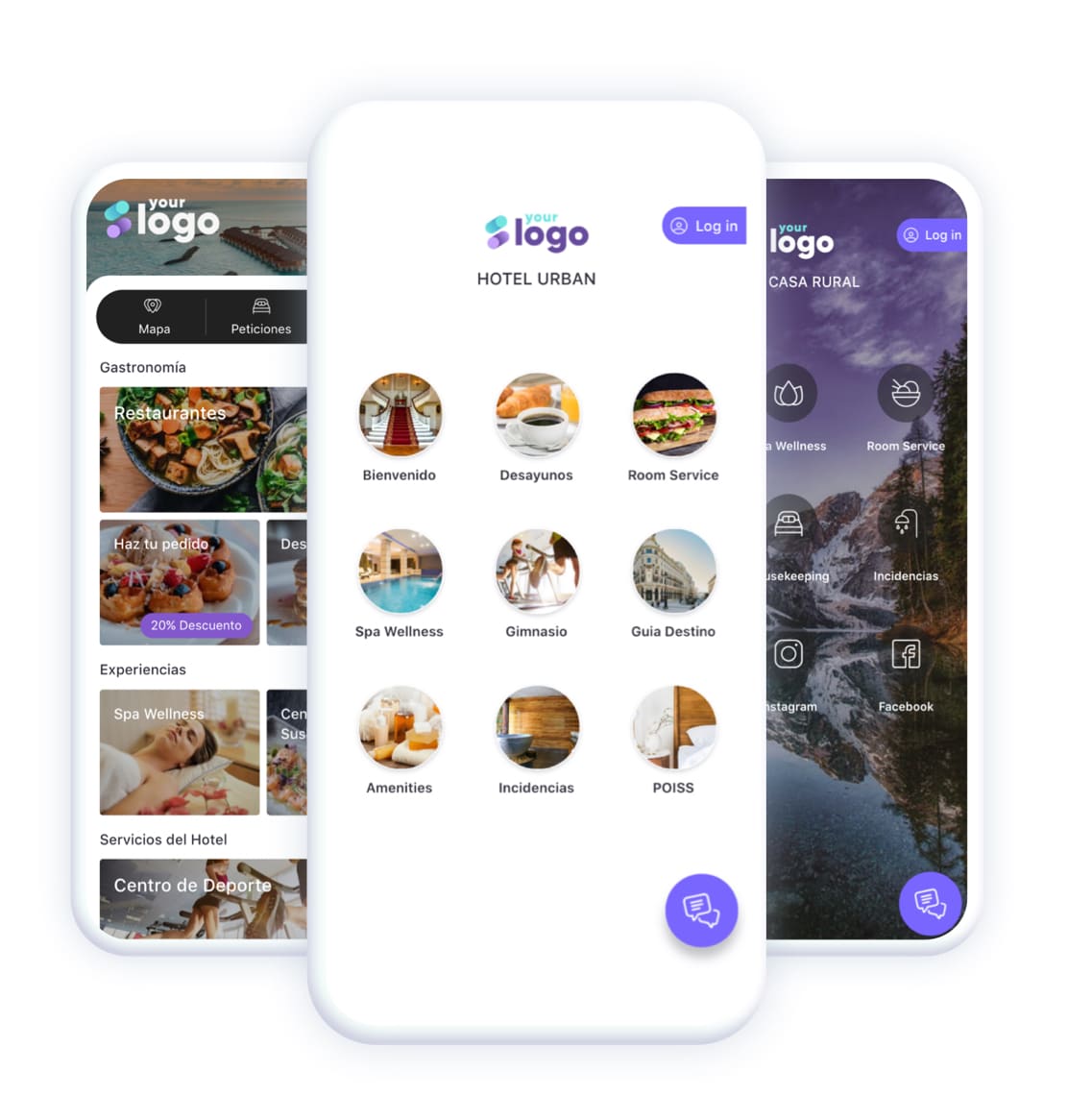 Multiple layouts
You decide the appearance of your app.
Choose template for home
Icons
Logos
Corporate colors
Custom fonts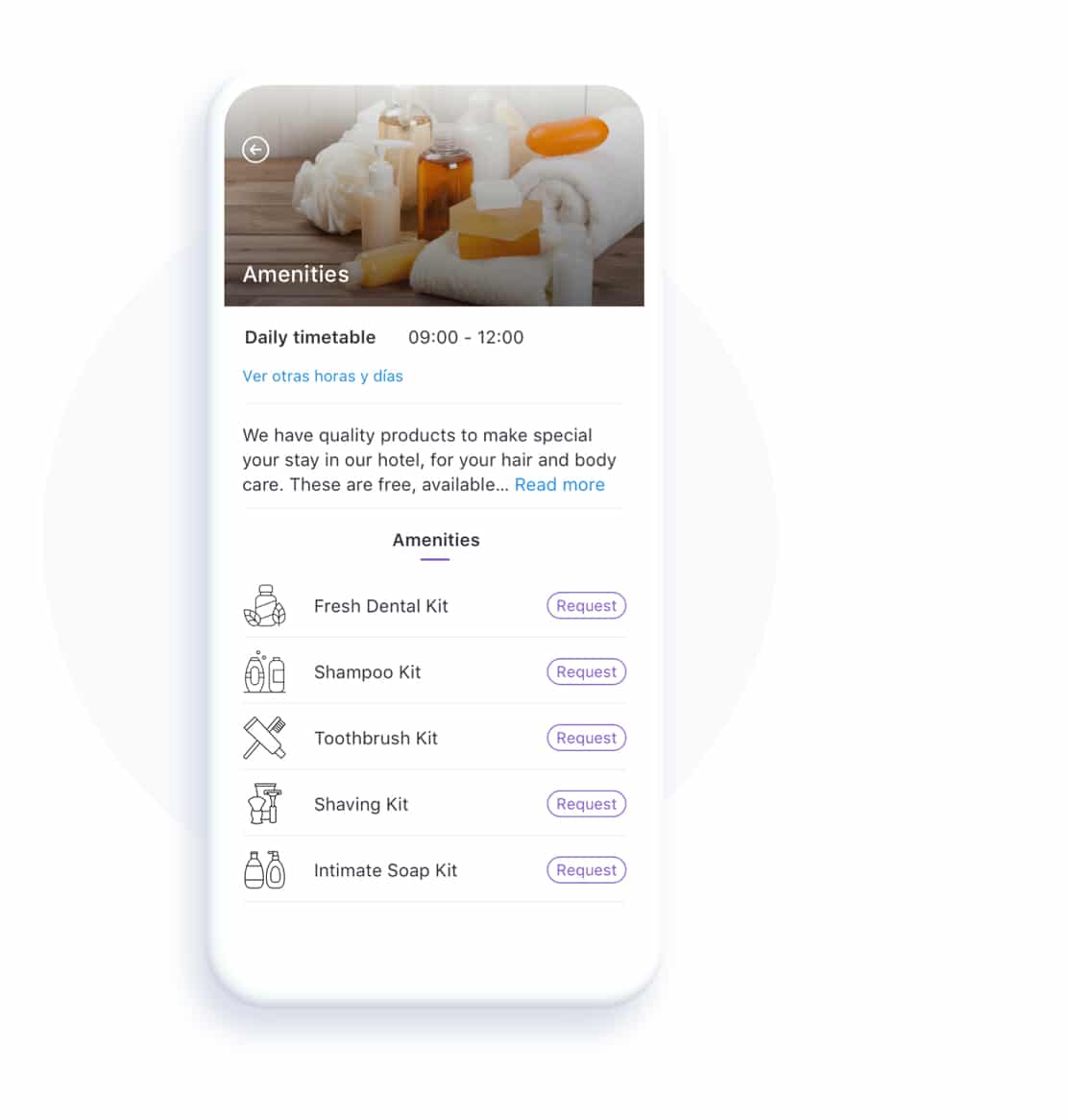 Live Requests
With all the details about your products, services and promotions.
Issues

Housekeeping

Laundry

Amenities
Booking System
Reservations in facilities in seconds, without interaction with your staff.
Spa

Restaurants

Sports

Activities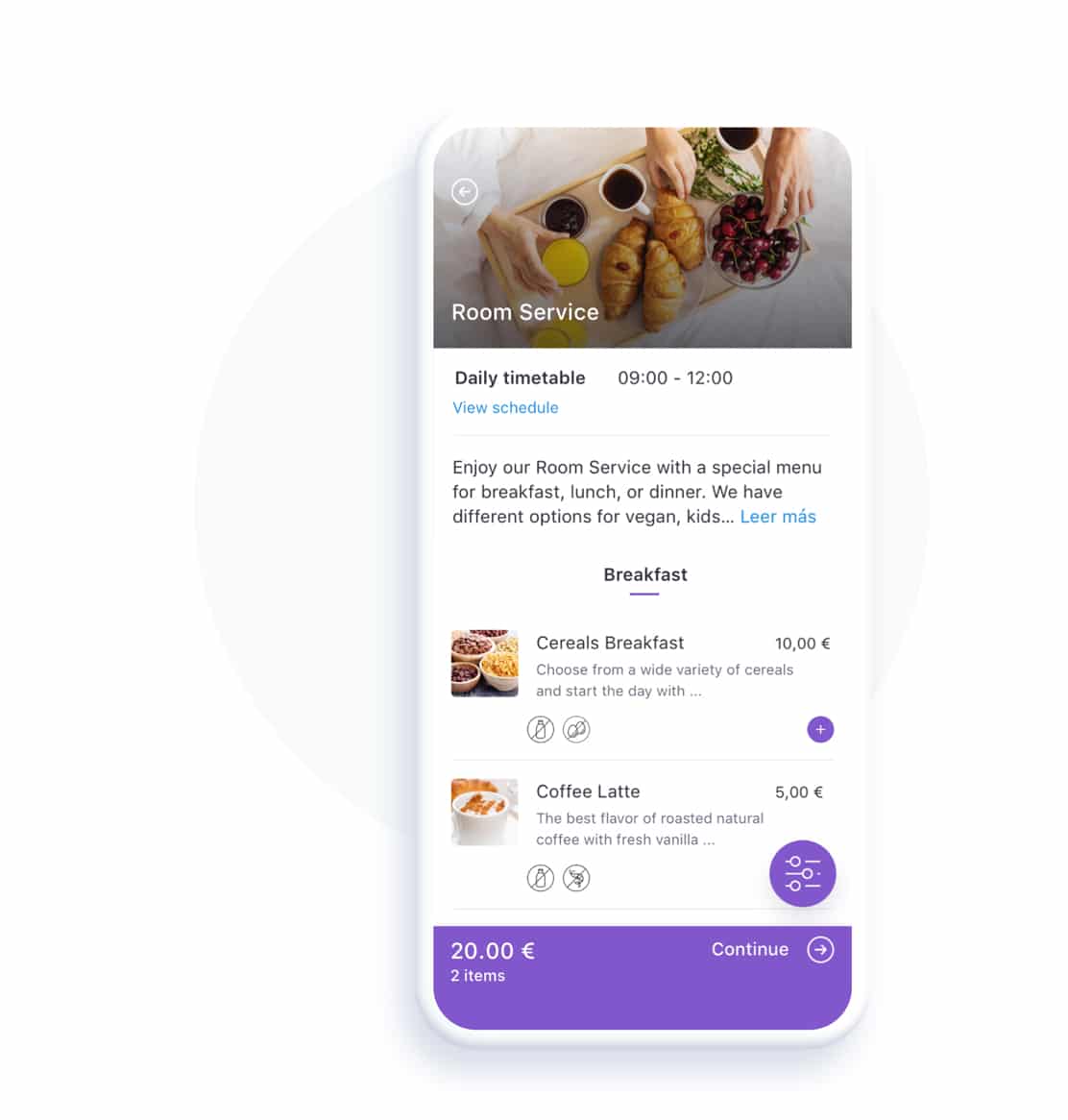 Room Services
Enrich your menus with
Information and photos
Options Widgets
Food attributes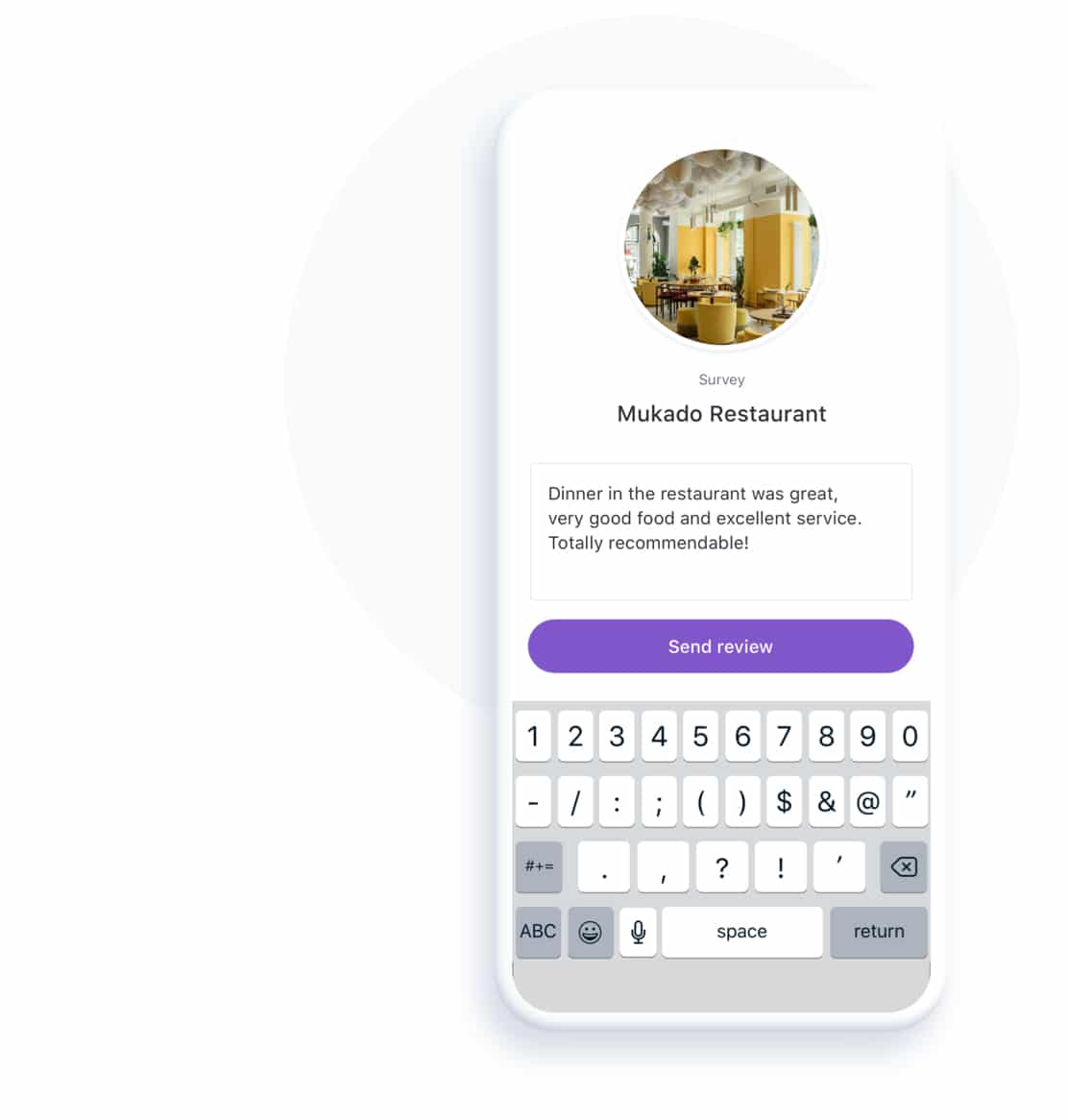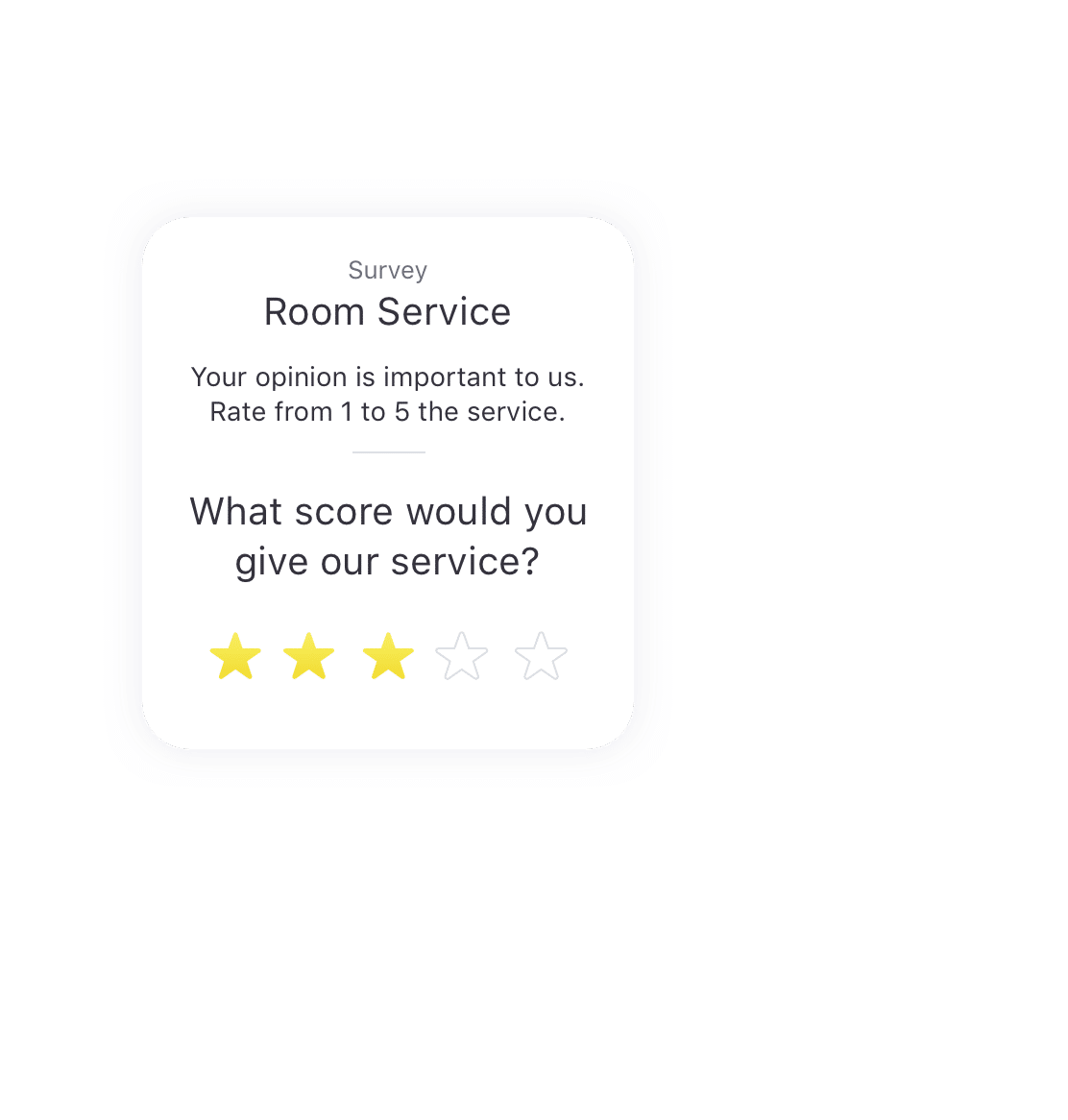 Feedback & Surveys
Measure your Guest's satisfaction upon arrival, during the stay and at check out and receive feedback in real time.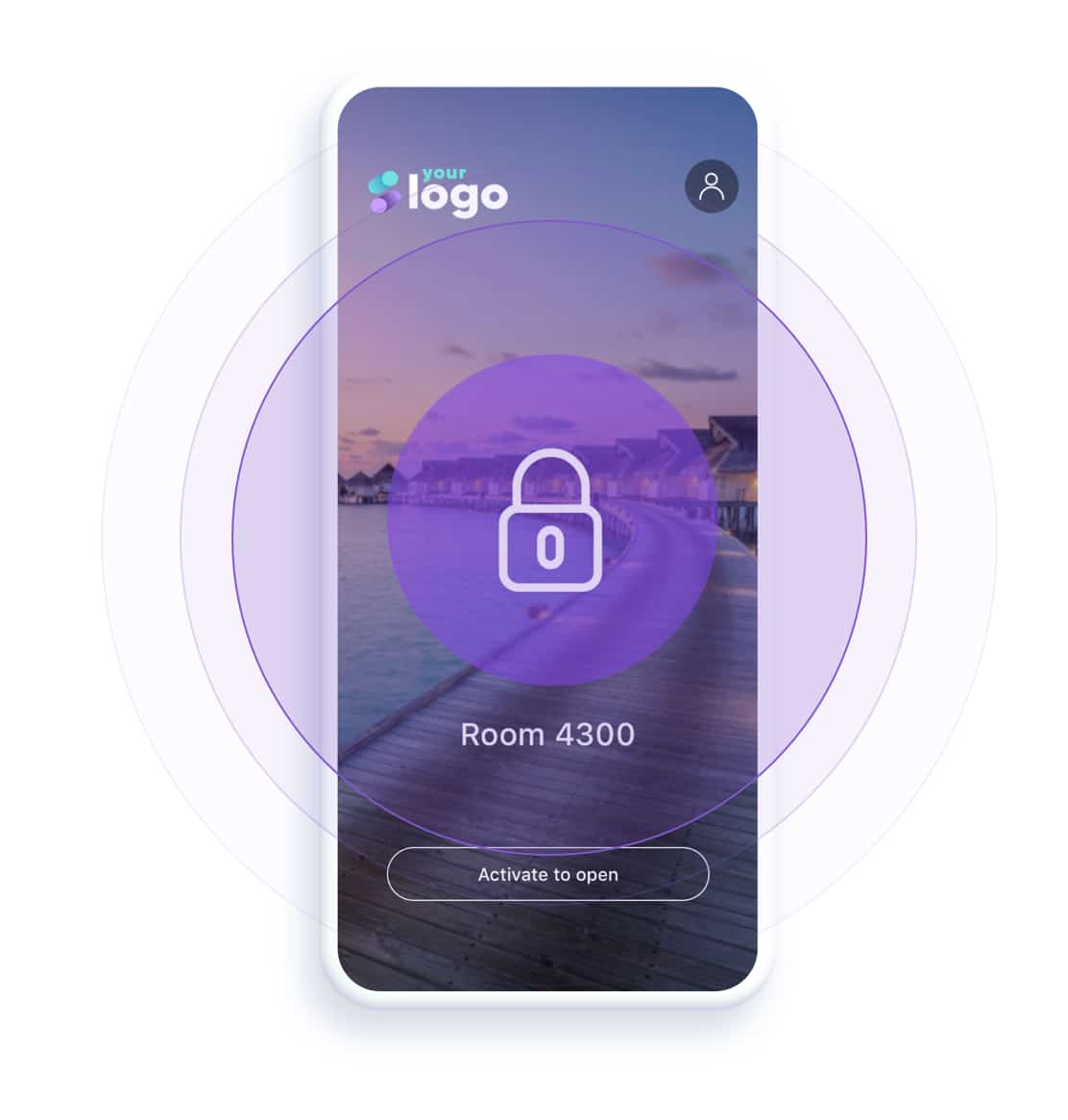 Mobile Room Key
Allow your Guest to enjoy a Touchless stay with our door opening solution integrated with the main manufacturers.

The perfect tool
not to lose detail
With STAY you don't need code or development teams. Have a top-notch, fully functional app in just a few days.
Your clients manage their stay more easily, increasing the number of hotel transactions without the need for direct contact with your staff.
Choose between the 4 styles of app that we propose and personalize it with your logo and corporate colors to offer a modern and digital brand image.
By having all the hotel information in their own language, your client eliminates barriers when interacting with your hotel services.
Having all the hotel information in one place and in real time helps our guests make the most of their vacations.
Annete Koelemeij
Manager of Meliá Puerto Vallarta
With STAY we have a complete tool to digitize the experience of our guests during their stay without having to invest in internal developments.
Victor Oliver Rullan
Digital Channels Director of Meliá Hotels International
With STAY our clients make their Room Service orders to their liking. They value it very positively because it is easier and more comfortable for them.
Estelle Vassallo
Deputy Hotel Director of NH Collection Gran Hotel Calderón
STAY offers our clients a more modern and dynamic hotel image, with information that is always updated in real time.
Ramón Rius
Director NH Sants Barcelona
After the crisis of COVID-19, we need to receive all the services we need, as siempre, but veteran of the personal contact. And here STAY has been key.
Ignacio Lendines
General Manager at NH Madrid Nacional