Podcast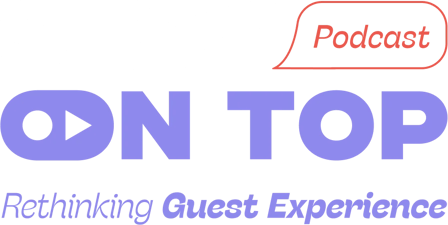 Te damos la bienvenida al podcast de tendencias, tecnología y novedades de la industria hotelera. El espacio en el que los nombres propios del sector comparten sus impresiones y objetivos.


Aquí, encontrarás charlas y entrevistas con invitados e invitadas de primer nivel: desde directores de hotel y responsables de cadenas, hasta influencers y periodistas especializados.
Descubre nuestros capítulos
26:22
El marketing como motor de crecimiento de un Resort 5 estrellas
El podcast se viste de gala para recibir a Ruth Tobio e Isabel Hidalgo, del departamento de marketing del hotel Dolce Sitges. Estas dos expertas nos hablan de los servicios como elementos dinamizadores de un resort, de la importancia de la información y la digitalización, de la sostenibilidad como valor intrínseco de un hotel y de la importancia de la detección de experiencias mejorables a tiempo.
---
with Isabel Hidalgo y Ruth Tobío de Dolce Sitges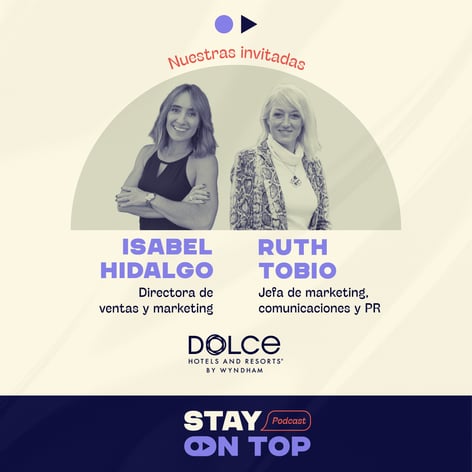 36:24
Las 4 tendencias de la industria hotelera en 2023
Analizamos los 4 must en la industria hotelera en 2023. Hablamos de las encuestas a tiempo real como un hack para mejorar las puntuaciones online, sobre cómo las guest apps han llegado para quedarse, sobre sostenibilidad en los hoteles y el cambio de rol del recepcionista del hotel. Todo esto y más.
---
with Oier Fano, Periodista y especialista en marketing digital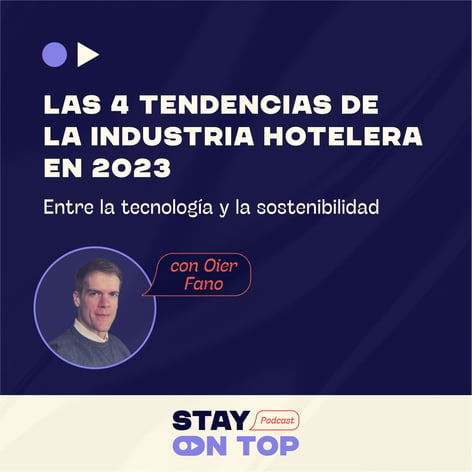 31:33
La transición digital: de recepcionista a embajador del hotel
Jorge Álvarez, director del Hotel Gran Bilbao nos cuenta la visión que tuvo hace años. En ella, el recepcionista de hotel tradicional se convierte en un embajador del hotel al delegar sus rutinas mecánicas en la tecnología para dedicar más tiempo a la mejora de la experiencia del huésped.
---
with Jorge Álvarez, Director del Gran Hotel Bilbao