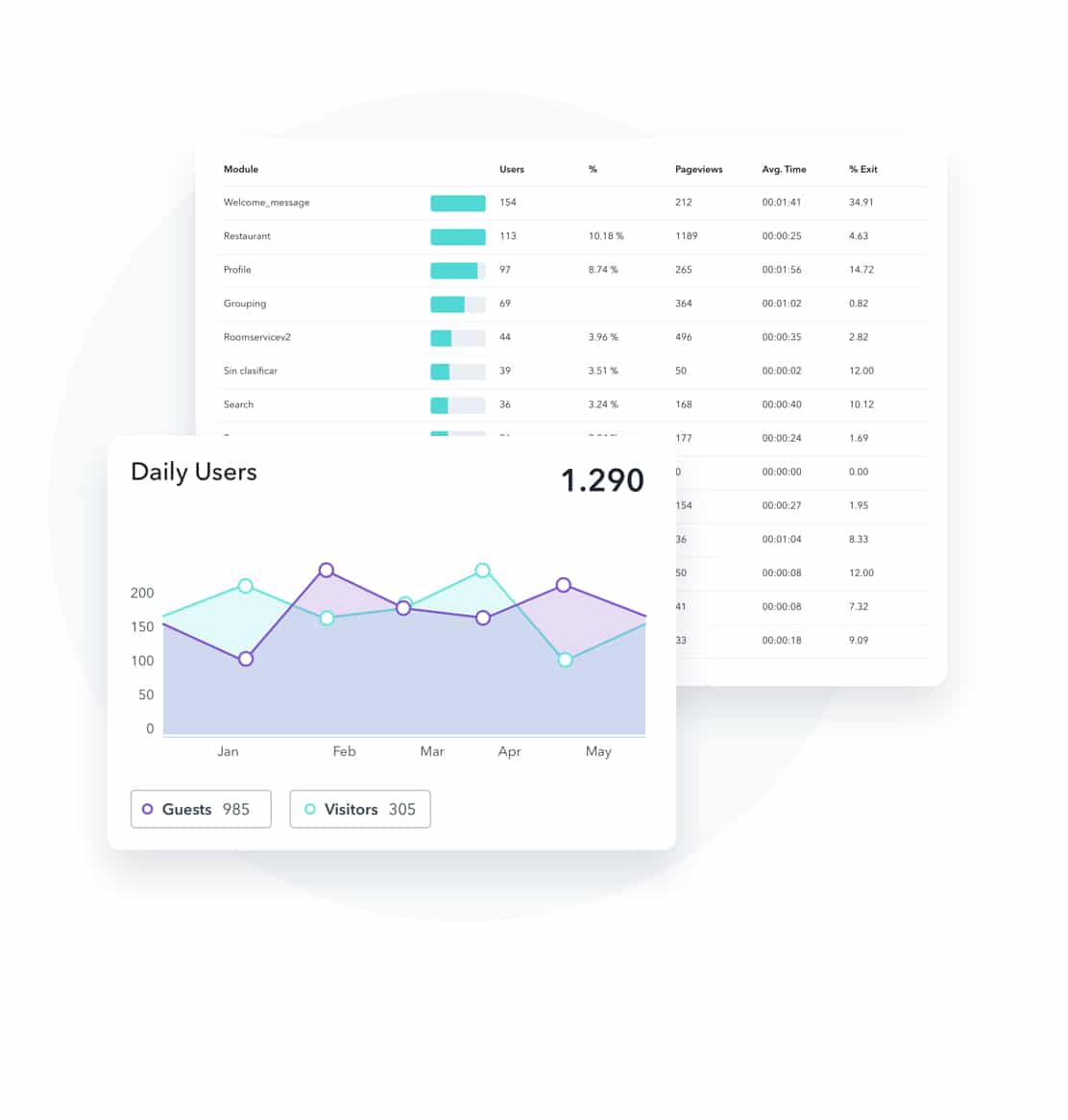 Graphic visualization for faster decision making
View every piece of data graphically so you'll be able to get the most relevant insight with just a glance. We process and present the data so you can focus on doing what you need to take your hotel to the next level.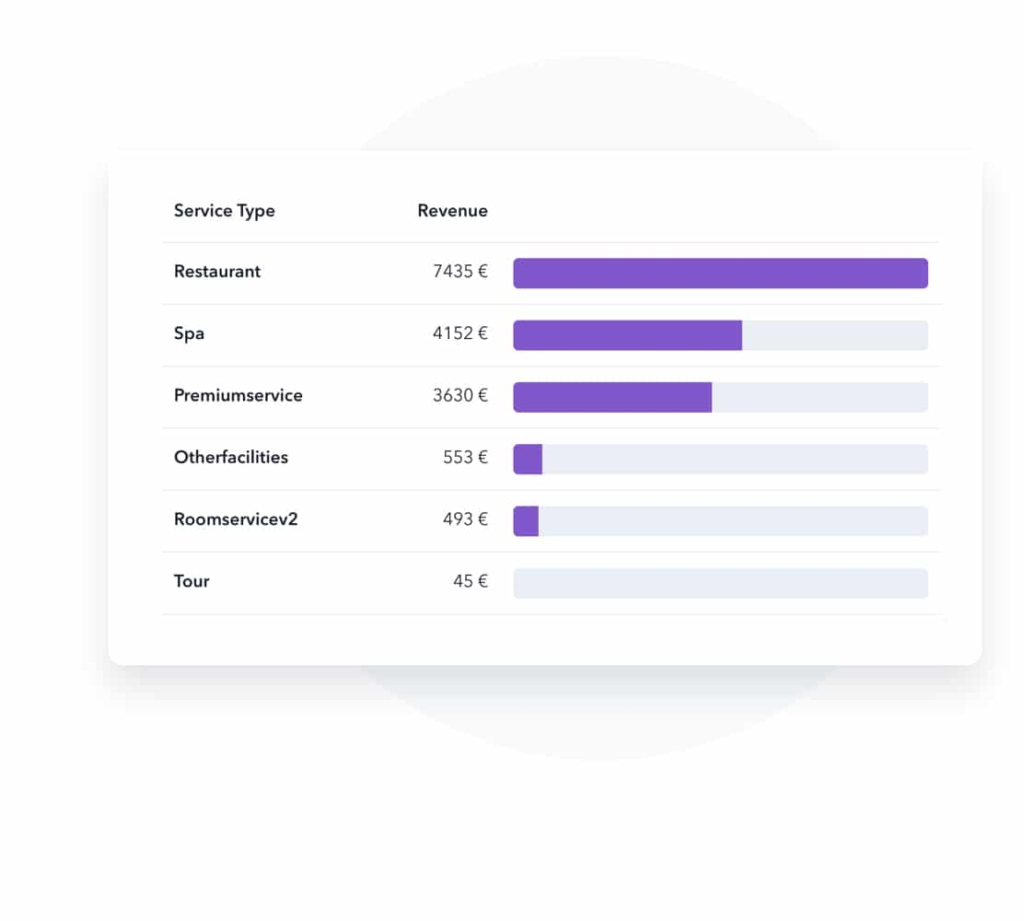 Know the number of transactions and revenue generated by each service
Identify growth opportunities and tailor your promotions to boost your bottom line. Improve demand in valley hours and make data driven decisions with accurate and detailed information.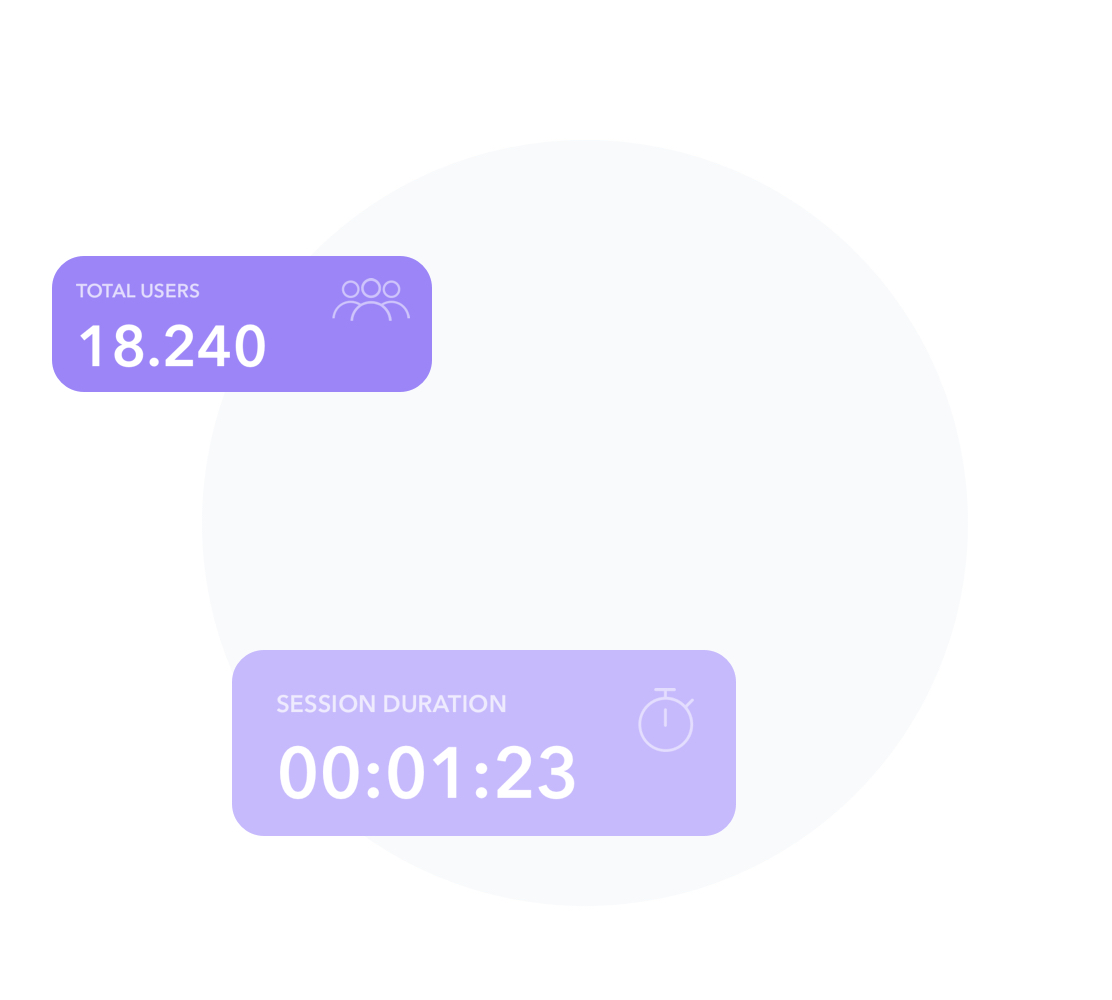 Get data for individual hotels or aggregated data for all of them
Get as granular or as high level as you want: see the most demanded services and products for individual hotels or for the whole chain.
Coming soon
Compare your results against the benchmark of thousands of other hotels
STAY's new Global Index de STAY lets you compare your hotel's data against thousands of other hotels with similar profiles and see how you rate for staff performance, revenue generated, average selling price for specific services, etc.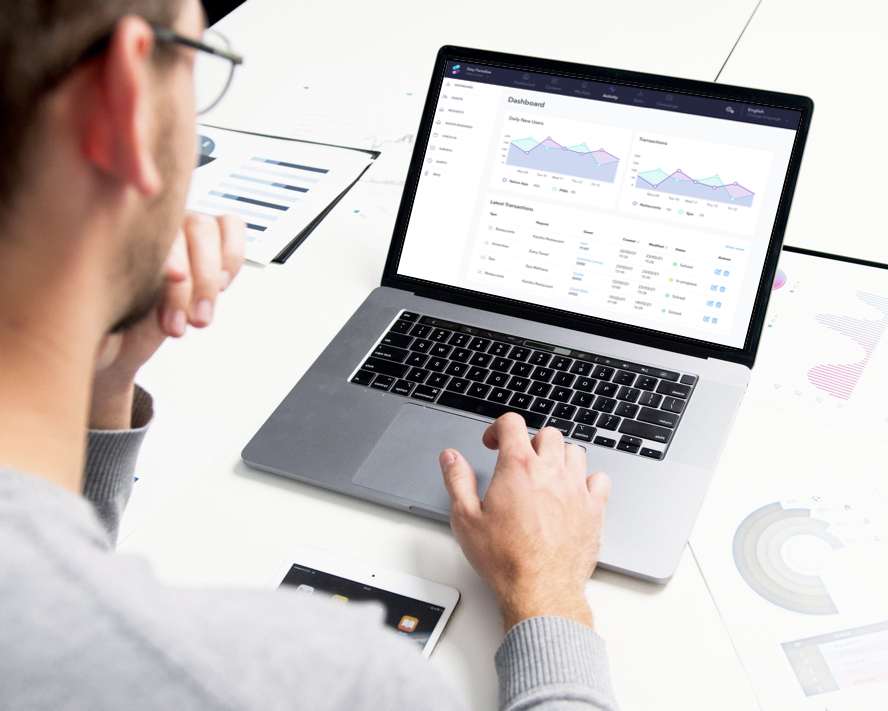 The perfect tool to keep track
of everything your guests
are doing at your hotel.
Filter your data by date range or service type to get exactly the information you need.
Download reports as CVS file if you want to further process the data with your own tools.
Keep a tighter control on everything deciding who has access to your hotel's data and who doesn't.
Access your data programmatically via STAY's API so you can import it into your own tools like a CRM.
Having all the hotel information in one place and in real time helps our guests make the most of their vacations.
Annete Koelemeij
Manager of Meliá Puerto Vallarta
With STAY we have a complete tool to digitize the experience of our guests during their stay without having to invest in internal developments.
Victor Oliver Rullan
Digital Channels Director of Meliá Hotels International
With STAY our clients make their Room Service orders to their liking. They value it very positively because it is easier and more comfortable for them.
Estelle Vassallo
Deputy Hotel Director of NH Collection Gran Hotel Calderón
STAY offers our clients a more modern and dynamic hotel image, with information that is always updated in real time.
Ramón Rius
Director NH Sants Barcelona
After the crisis of COVID-19, we need to receive all the services we need, as siempre, but veteran of the personal contact. And here STAY has been key.
Ignacio Lendines
General Manager at NH Madrid Nacional