Increase reservations for your services and facilities to improve your revenue and bottom line
Boost reservations for your services and facilities and let your staff save time when managing them. Your guests will be able to book what they need in a few seconds.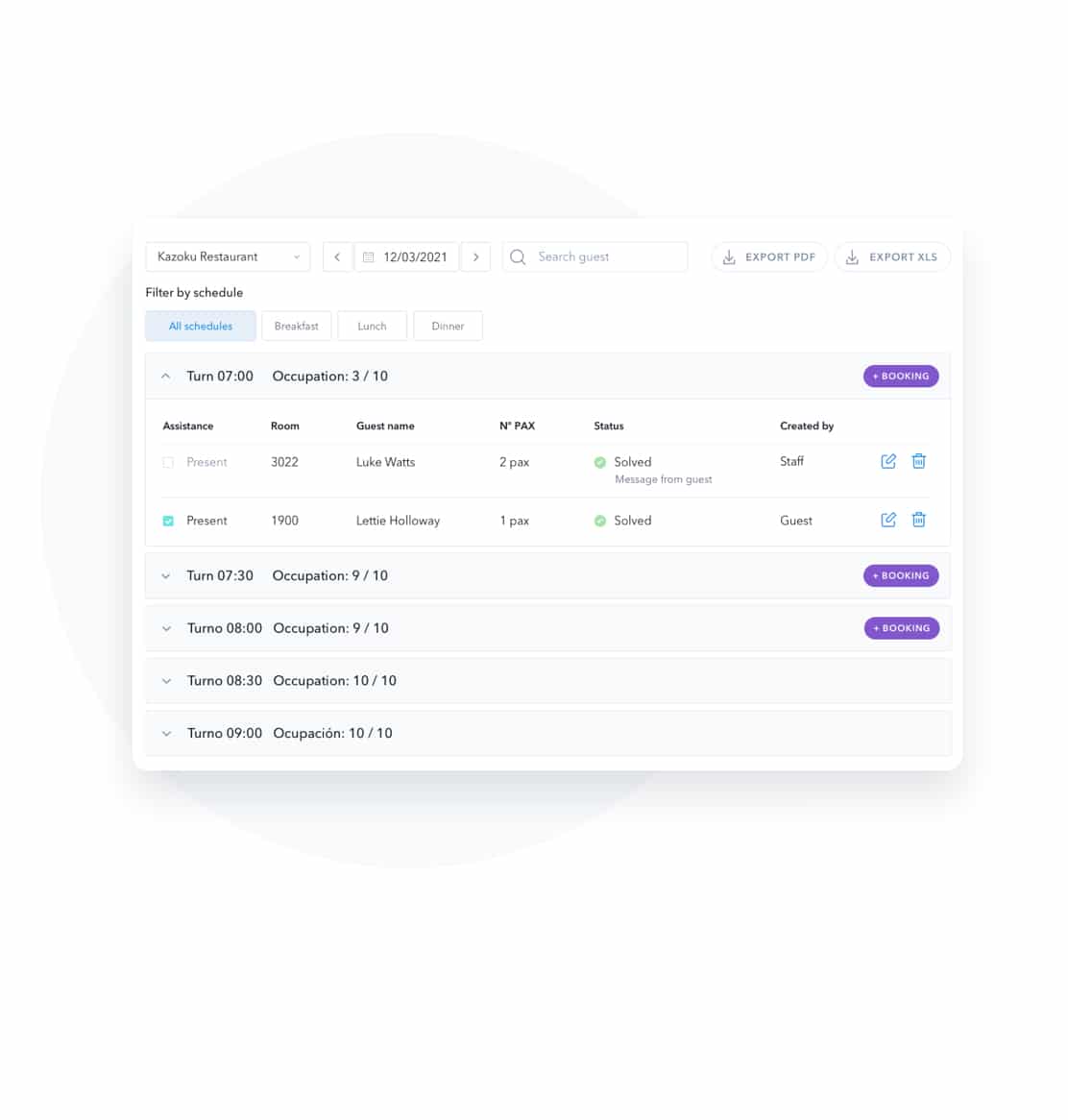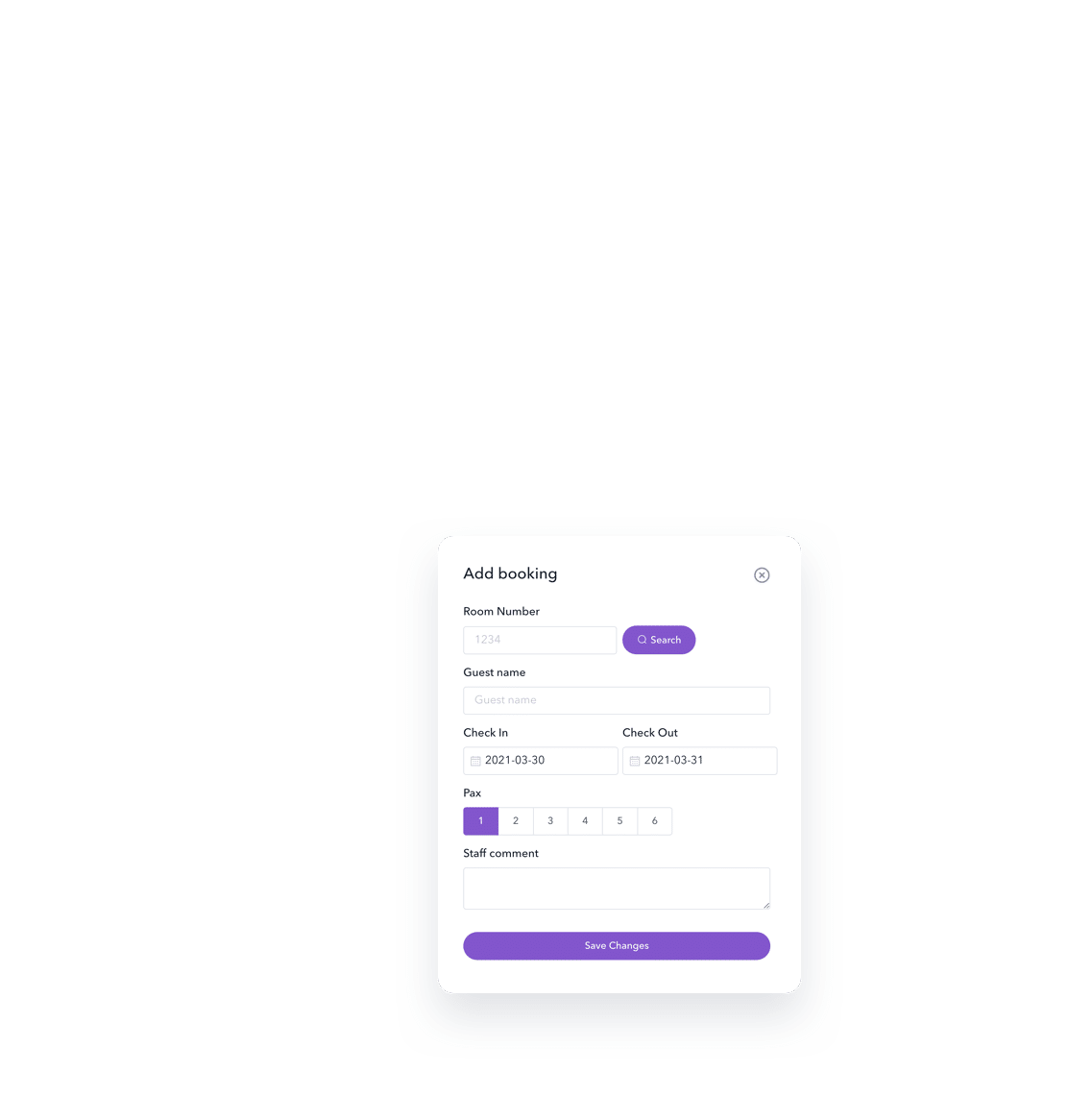 The easiest reservation funnel for your guests
Making a reservation from a smartphone will only require three steps and five taps from your customers: choosing a date, choosing a time of the day, confirming number of people in the reservation and confirming the reservation. That's it.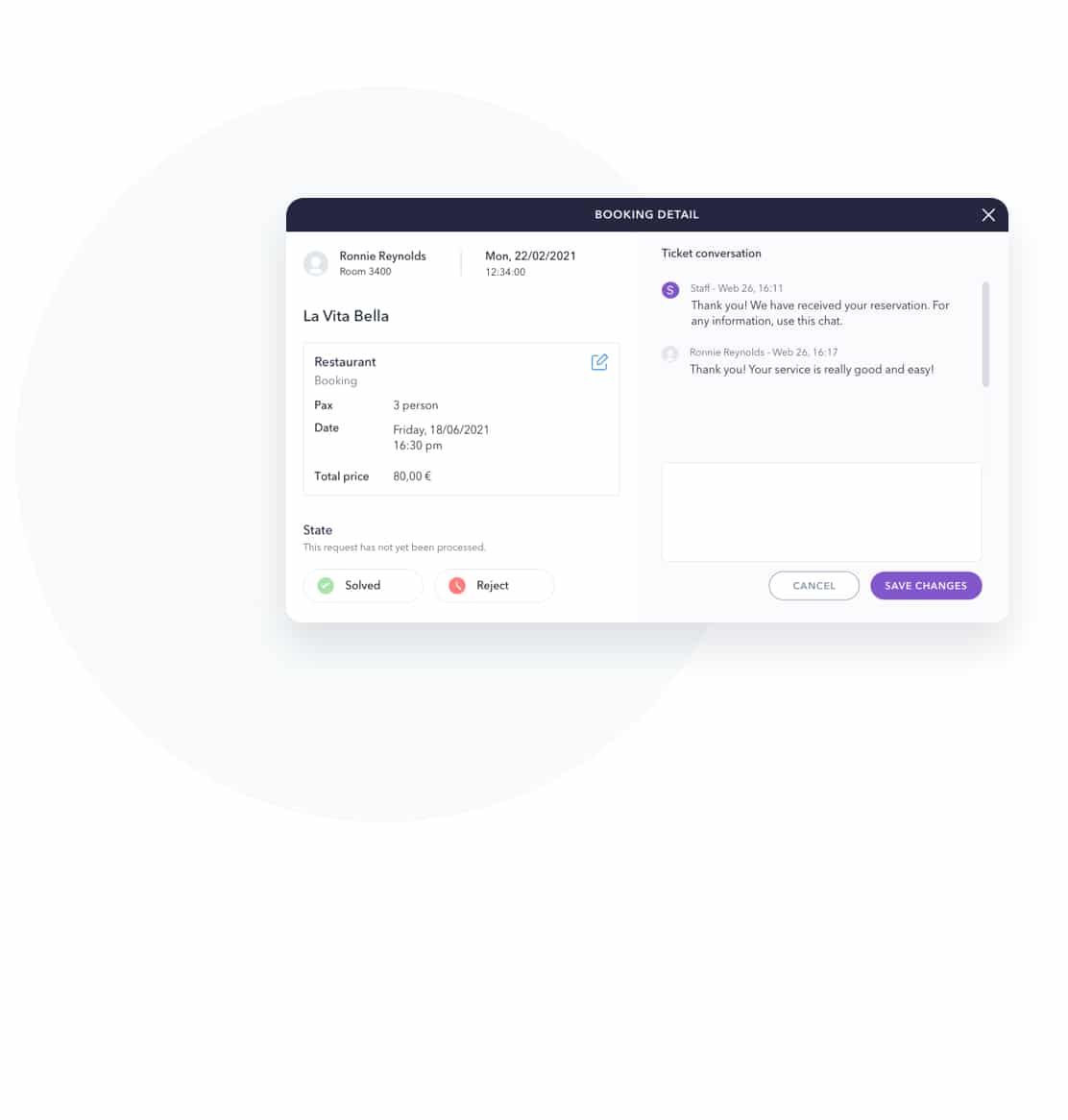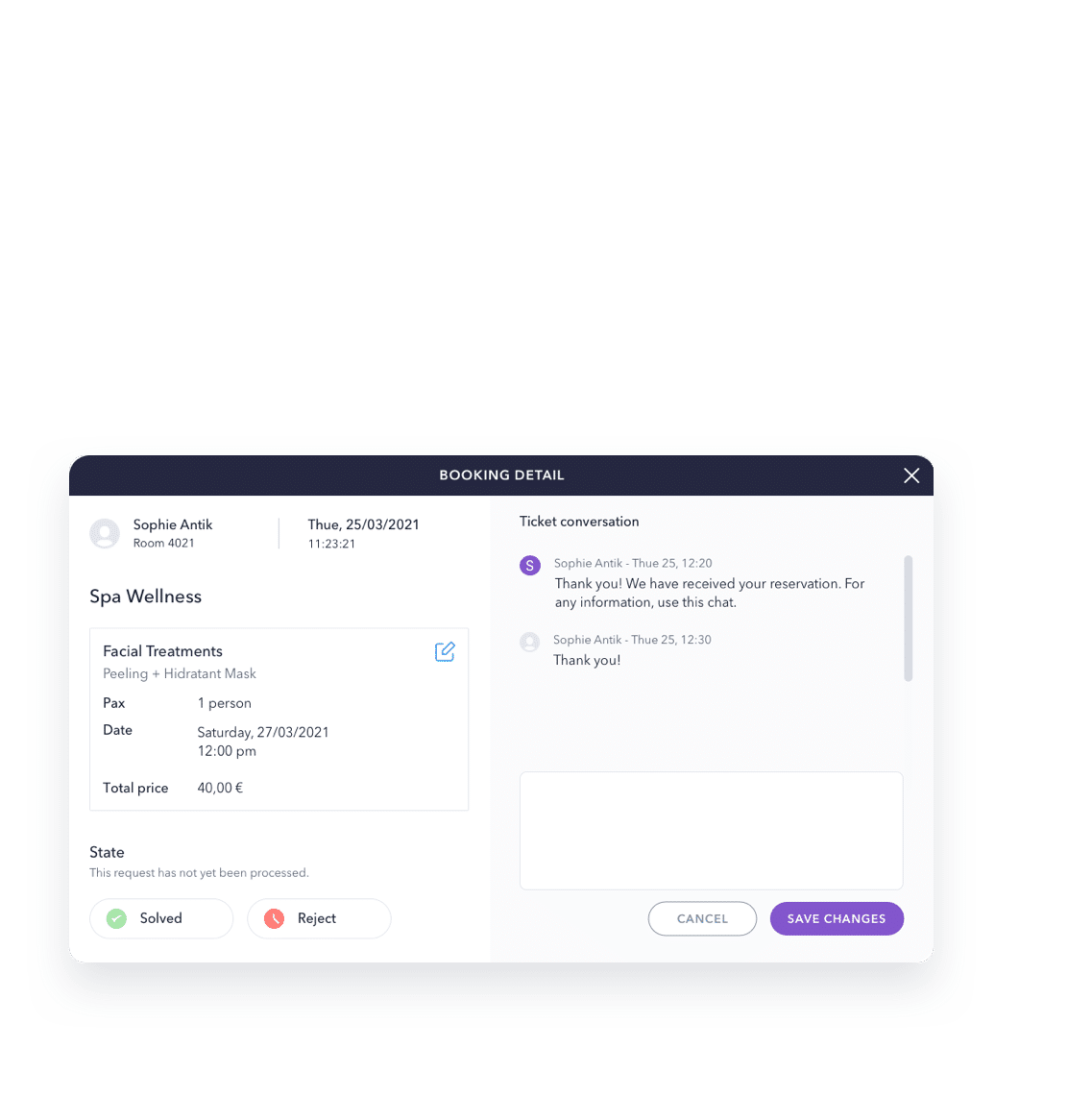 Choose the best confirmation system for your needs
You can confirm manually all reservations made by your guests. You can also let the system confirm them automatically until it reaches a specific limit. Choose the option which best adapts to your staff's work flow and make your processes more efficient.
Confirmation by the Staff
Confirmation automatically by the system
Flexible turns and occupancies
Configure different turns as bookable or not and set a maximum number of reservations for any turn you want. Stay offers maximum flexibility so the system will adapt to your needs and not the other way around.
Multi-channel: reply to your guests from the CMS, email or Stay's staff app
You can manage your guests' reservations using these three different channels: Stay's CMS, your work email account or Stay's Staff App (for iOS and Android). Use whichever the one best adapts to your needs and your workflow at any time.
More info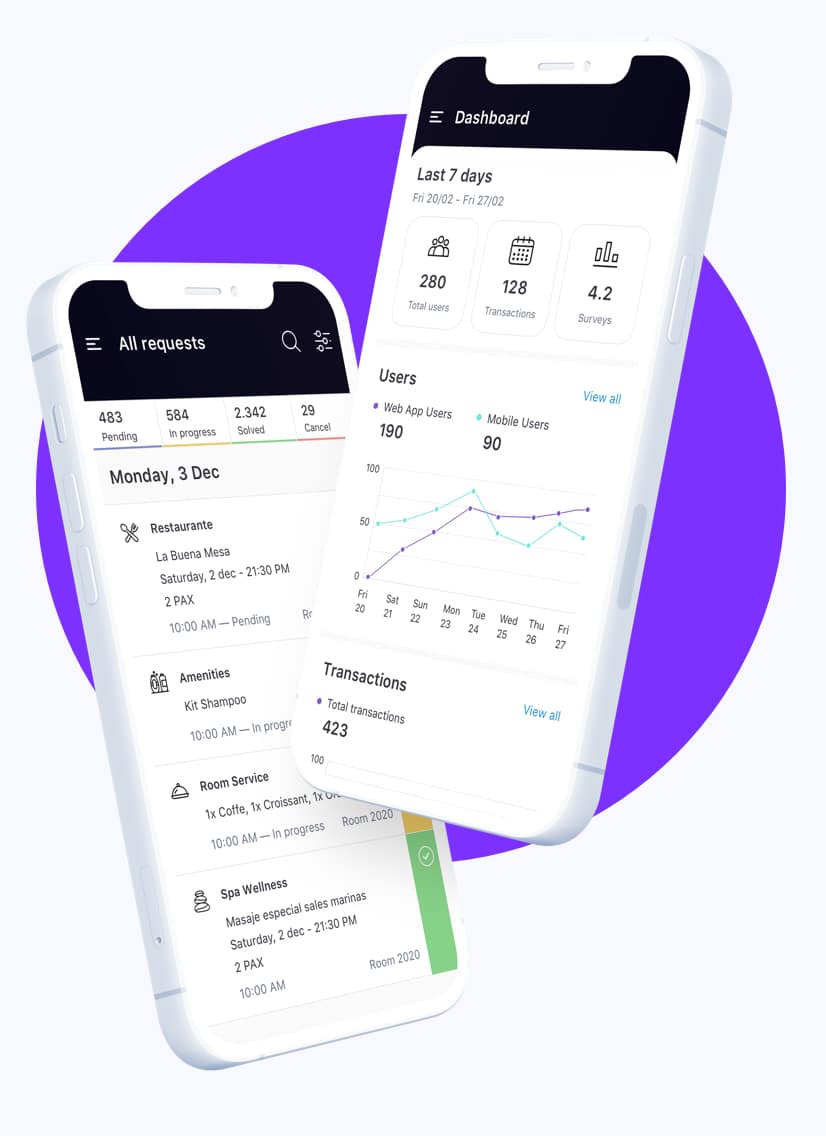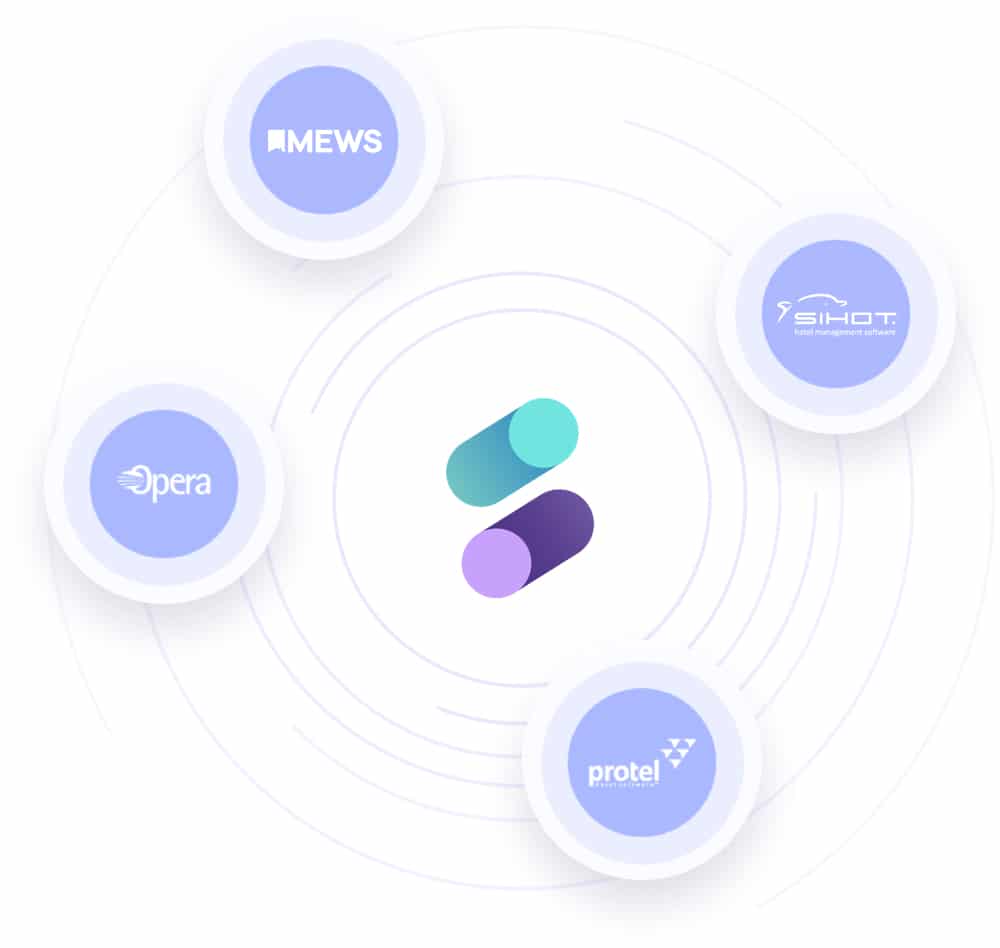 Connect STAY with your current reservations system
If you already use a reservations system that's no problem. You can insert your system's URL in STAY so guests will be able to book your services and facilities using your system inside STAY. This will allow you to keep your current workflow unmodified.
Having all the hotel information in one place and in real time helps our guests make the most of their vacations.
Annete Koelemeij
Manager of Meliá Puerto Vallarta
With STAY we have a complete tool to digitize the experience of our guests during their stay without having to invest in internal developments.
Victor Oliver Rullan
Digital Channels Director of Meliá Hotels International
With STAY our clients make their Room Service orders to their liking. They value it very positively because it is easier and more comfortable for them.
Estelle Vassallo
Deputy Hotel Director of NH Collection Gran Hotel Calderón
STAY offers our clients a more modern and dynamic hotel image, with information that is always updated in real time.
Ramón Rius
Director NH Sants Barcelona
After the COVID-19 crisis, we needed to offer all our services efficiently, as always, but reducing personal contact. And here STAY has been key.
Ignacio Lendines
General Manager at NH Madrid Nacional