As a hotelier, gaining control over your property's activity is essential.
That's why we have implemented changes, enabling you to compare your hotel's services and waiting times, so you can take necessary steps towards success.

Request management metrics for hotel chains
Now you can find out what the response times of your staff is regarding guest requests, and compare it to a specific time period or across different hotels in the chain.
You will know what percentage of requests are resolved and the average resolution time to improve staff efficiency.

Period comparison metrics to find areas of improvement
You can now compare your hotel's performance metrics with a previous period.
The possibilities are endless, enabling you to make the best decisions and clearly see what works best in your hotel and what needs improvement.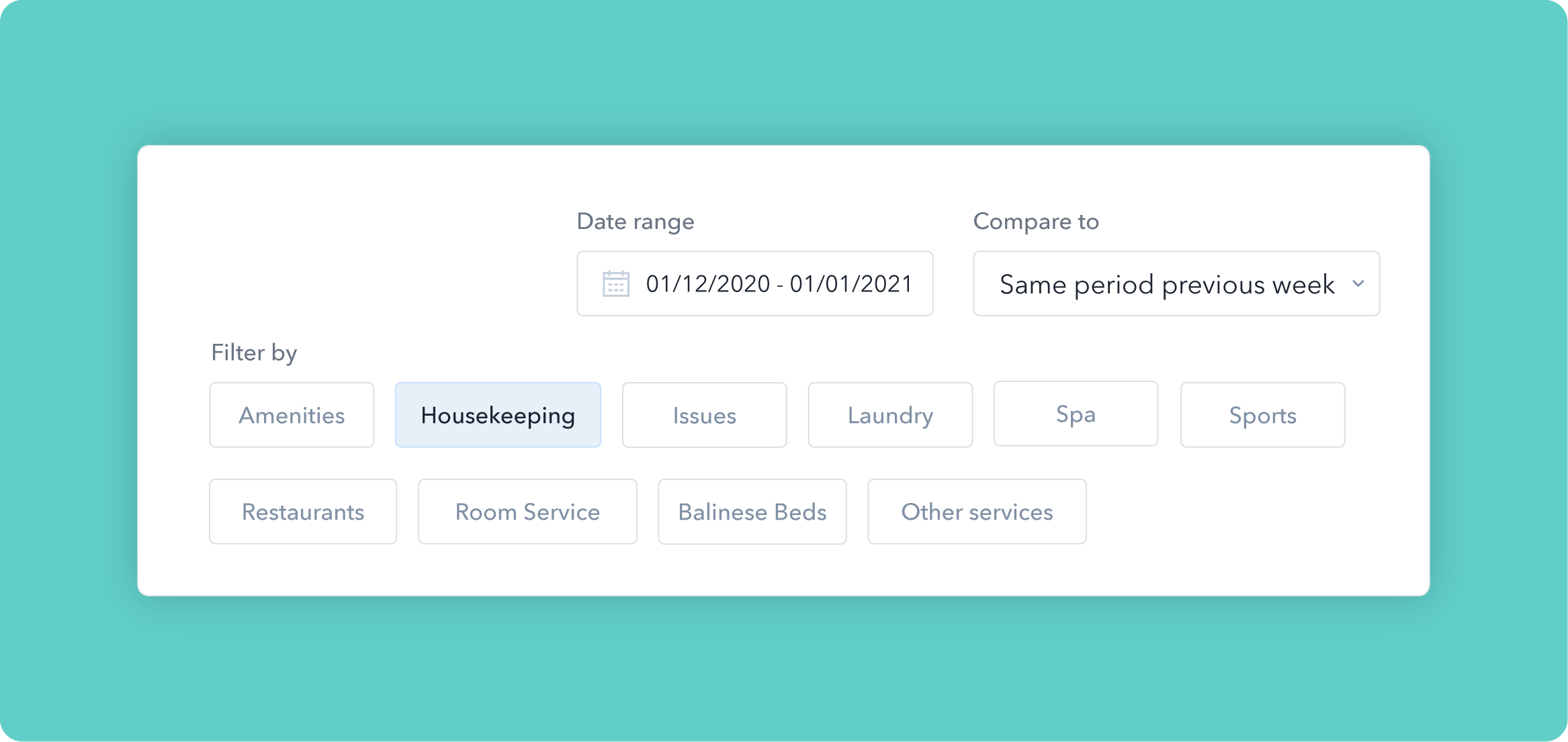 New filtering options
We've added new filter options to make it easier for you to sort things out based on your needs.
Now you can quickly see how a service performs for a specific date range and compare it to the same period of the previous week, month or year, getting valuable insights to help you.

Plus, we've made some changes to the look and feel of the system to make it more user-friendly.