Provide fast and personalized service to each one of your guests
Provide a guest experience attentive to details and customized for every desk with the most advanced chat between staff and guests.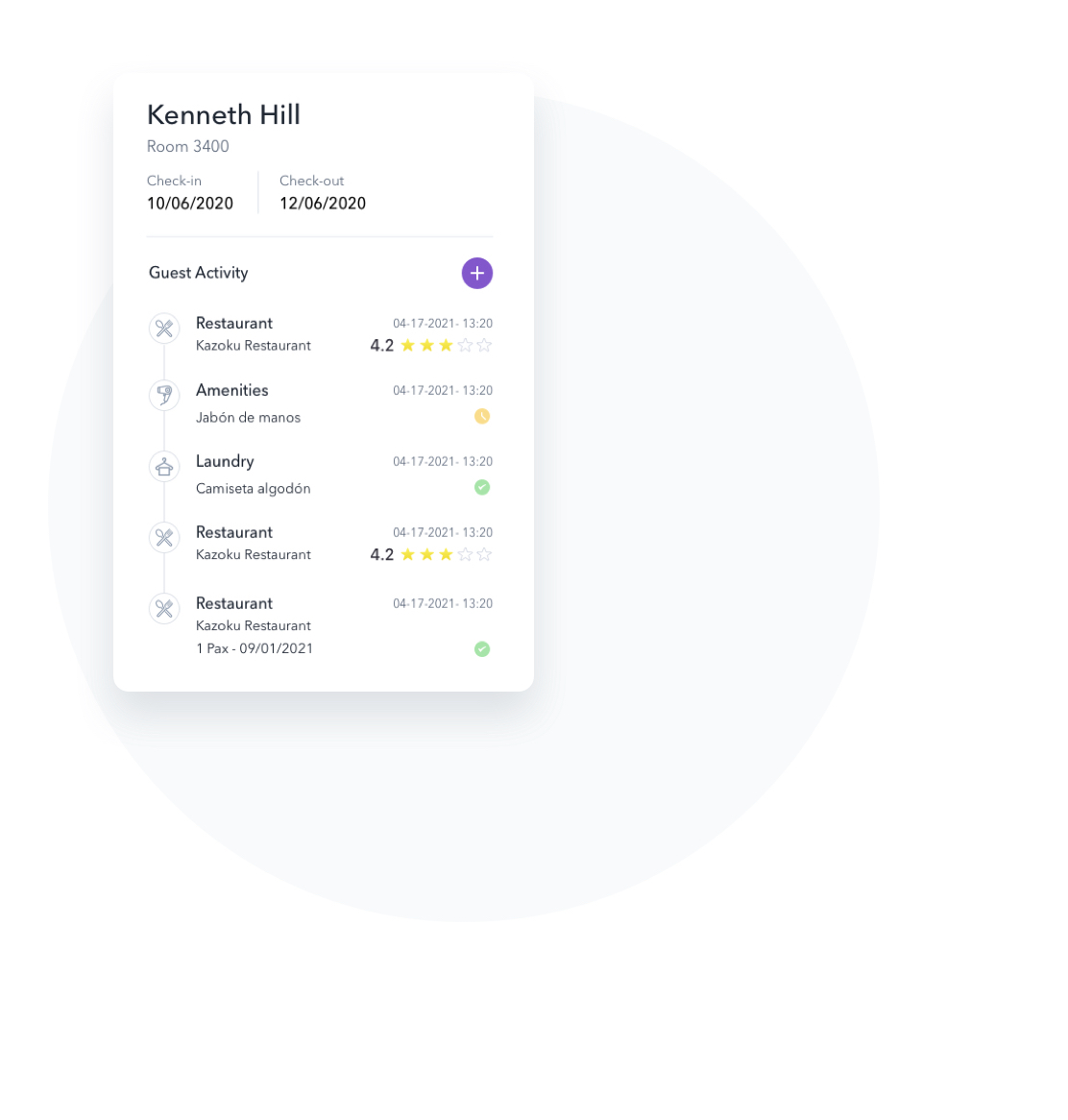 Manage your guests' requests from the chat window
Add bookings to guest profiles, accept or reject requests or create room service orders without closing the chat window.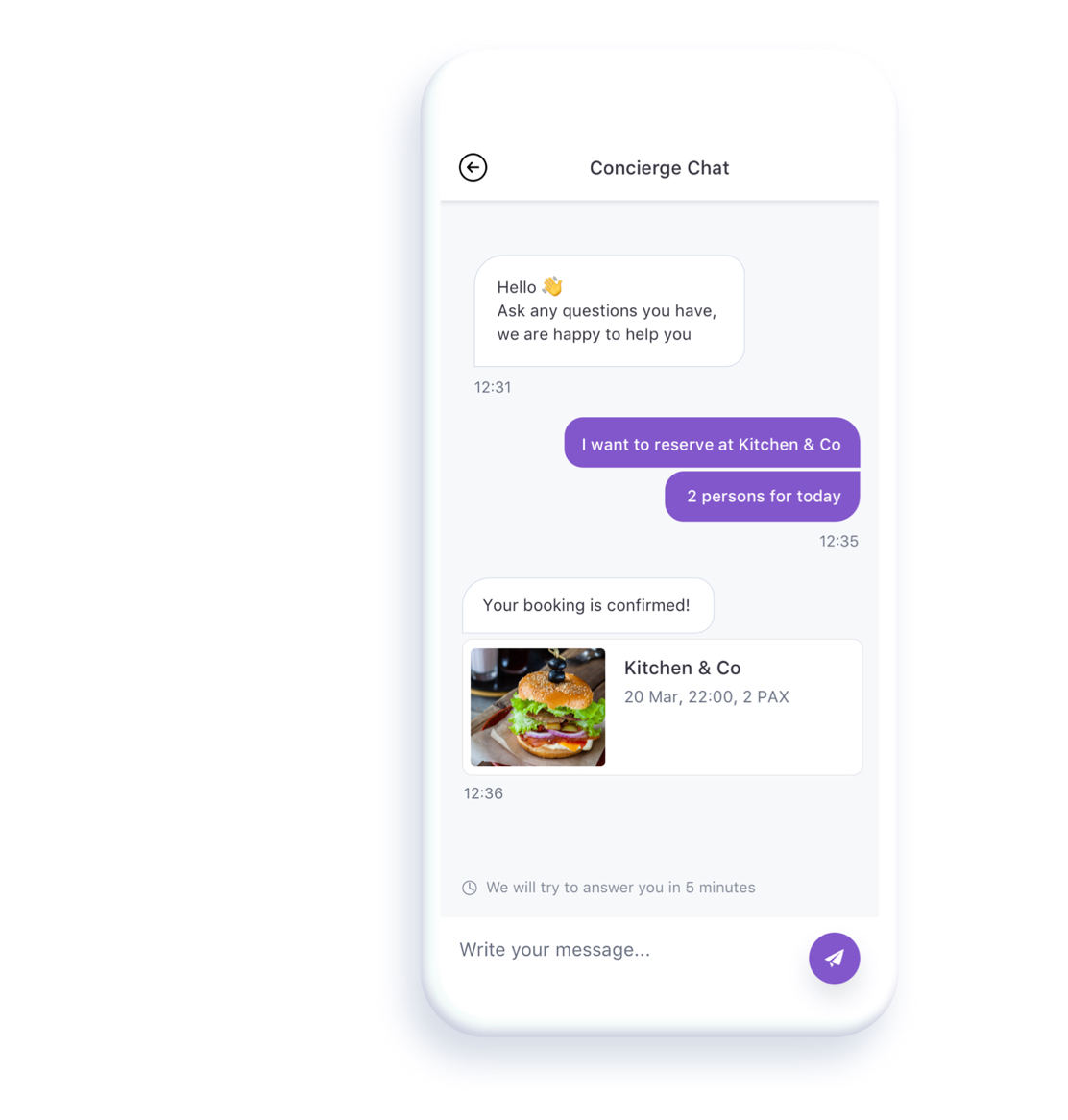 Send recommendations to your guests
Your guests will enjoy the best concierge service whenever they want wherever they are. Send them detailed recommendations and suggestions and link them to STAY's interactive map to provide them with all the details and directions on how to get there.
Combine chat and chatbot for a more complete service
If your staff is not always available to manage the chat there is no problem. Activate STAY's chatbot and automate different replies. The chatbot will take over whenever there are no available chat agents so your guests requests will never go unreplied.
Start communicating with your guests even before they arrive
Let your guests know how excited you are about their arrival and get in touch with them before they've even checked in so they can start planning their stay to get the most out of their time at your hotel.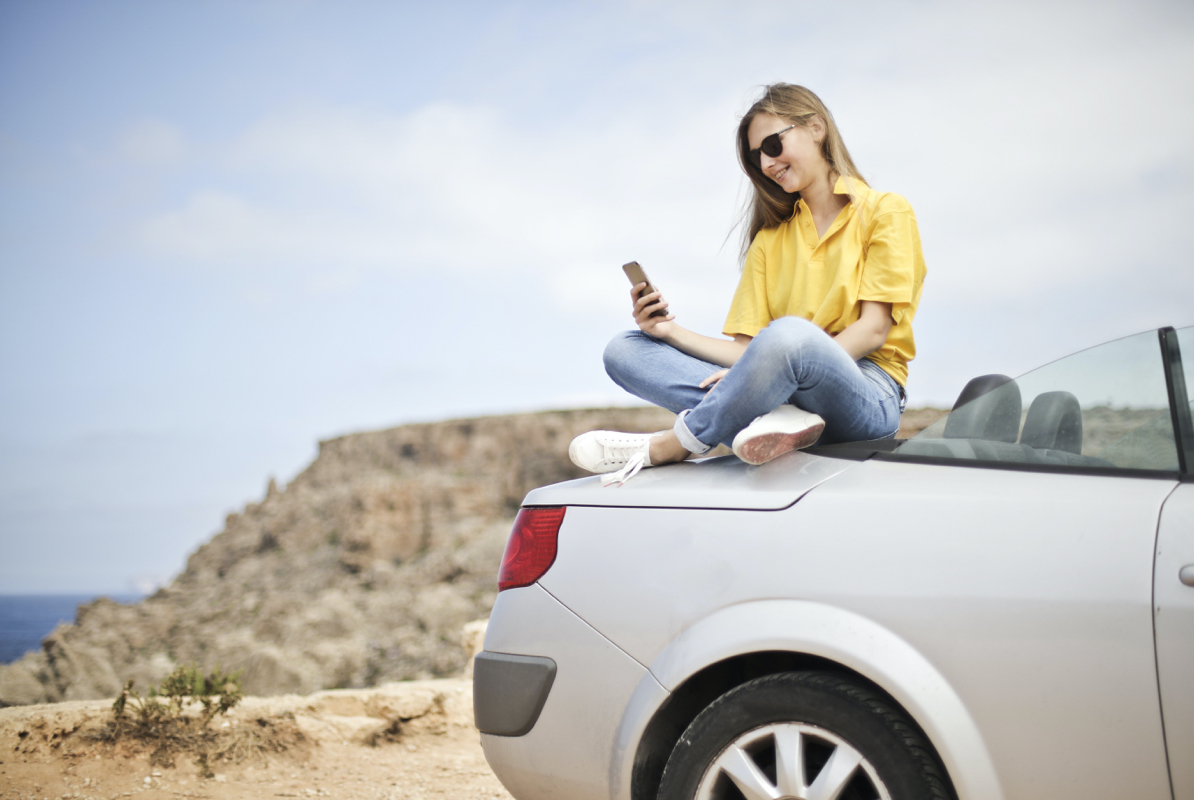 The perfect tool
not to lose detail
Flexible activation times
Activate or deactivate the chat whenever you want and turn it into one more tool to make your daily workflow and interactions with guests completely frictionless.
Automate messages and replies
Create automatic replies for questions which you know guests always ask to save time for your staff and let them focus on what they do best: provide an amazing guest experience to your customers.
See your guests' activity history in the chat window to have all the context you need to anticipate their needs and be able to offer more valuable information and services.
Decide with staff members can manage the chat and which can't.
Having all the hotel information in one place and in real time helps our guests make the most of their vacations.
Annete Koelemeij
Manager of Meliá Puerto Vallarta
With STAY we have a complete tool to digitize the experience of our guests during their stay without having to invest in internal developments.
Victor Oliver Rullan
Digital Channels Director of Meliá Hotels International
With STAY our clients make their Room Service orders to their liking. They value it very positively because it is easier and more comfortable for them.
Estelle Vassallo
Deputy Hotel Director of NH Collection Gran Hotel Calderón
STAY offers our clients a more modern and dynamic hotel image, with information that is always updated in real time.
Ramón Rius
Director NH Sants Barcelona
After the crisis of COVID-19, we need to receive all the services we need, as siempre, but veteran of the personal contact. And here STAY has been key.
Ignacio Lendines
General Manager at NH Madrid Nacional